03.10.20—28.02.21
Location: ARGOS
Tony Cokes: If UR Reading This It's 2 Late, Vol. 3
exhibition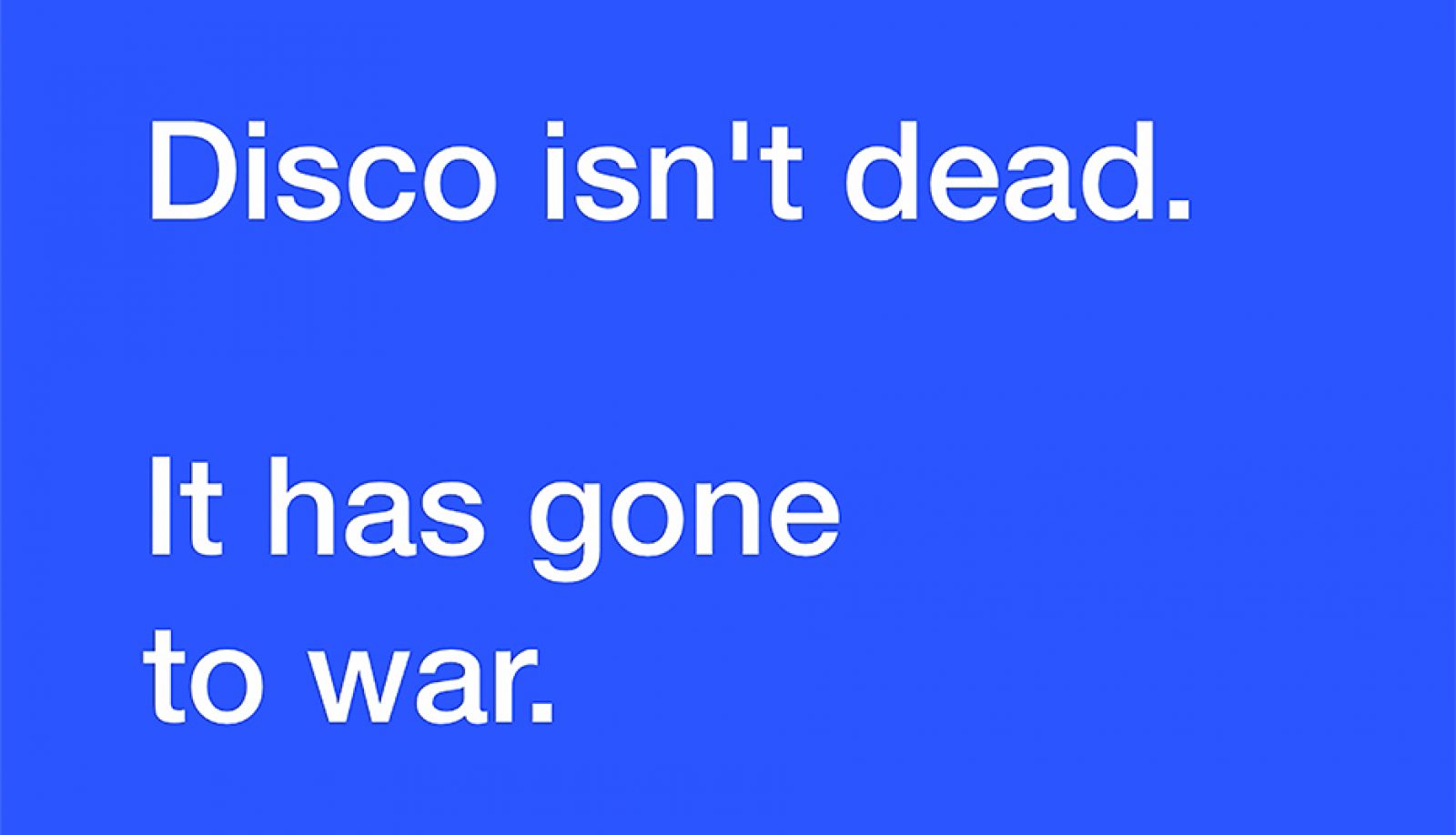 Please make a reservation to visit this exhibition below!

ARGOS presents If UR Reading This It's 2 Late, Vol. 3, the first comprehensive solo exhibition by the American artist Tony Cokes in Belgium. In his work, Cokes brings together image, text and sound. This results in thought-provoking video art centered around questions of truth, social justice, and capitalism.
If UR Reading This It's 2 Late, Vol. 3 shows Cokes' works on pop and electronic music. The exhibition is named after a Drake mixtape, which underscores the 'mixing' in Cokes' art. The artist does so by quoting various authors: from Aretha Franklin to Morrissey, from Malcolm X to Louis Althusser. By bringing together text, image and sound, he creates a powerful message. One that initiates analysis and reflection!

Co-organised by Goldsmiths Centre for Contemporary Art (28.09.2019–12.01.2020) and Carpenter Center for the Visual Arts at Harvard University (30.01–12.04.2020).

To read or download the exhibition brochure, go here, or the transcripts of all videos in the exhibition in EN–FR–NL, here.

What can you expect?

The exhibition is not limited to ARGOS' four walls! The project unfolds on three locations. At ARGOS, a series of videos by Tony Cokes will be shown, as well as two newly commissioned artworks. The videos will also be broadcast in a recently opened window display at the Koopliedenstraat 62. The public programme is situated exclusively online. The first monograph of Tony Cokes is also available. 50% of the sales price will be donated to 'Belgian Network for Black Lives'.
Evil.80.Empathy?, the Tony Cokes video about the ongoing Black Lives Matter protests installed at Horta Hall, is currently not accessible due to COVID-measures.
Tony Cokes:
If UR Reading This It's 2 Late, Vol. 3
ARGOS
Werfstraat 13 Rue du Chantier
Koopliedenstraat 62 Rue des Commerçants
1000 Brussels
Entrance fee: here.
Currently unavailable:
Tony Cokes:
Evil.80.Empathy?
Horta Hall
Grasmarkt 116 Rue du Marché Aux Herbes
1000 Brussels

Entrance: free.


The artist:
Tony Cokes lives and works in Providence, Rhode Island, where he serves as Professor in the Department of Modern Culture and Media at Brown University. Exhibitions include Documenta X in Kassel, the Whitney Museum of American Art in New York, Whitechapel Gallery in London, the Institute of Contemporary Art in Philadelphia, the 10th Berlin Biennale, the New Museum in New York, REDCAT in Los Angeles, and the Louvre in Paris. Cokes' work is included in the collections of MoMA in New York, the Centre Pompidou in Paris, the Hammer Museum in Los Angeles, SF MoMA in San Francisco, and the Carnegie Museum in Pittsburgh, among many others. He has received grants and fellowships from the Rockefeller Foundation, the Guggenheim Foundation, the National Endowment for the Arts, the New York State Council for the Arts, the New York Foundation for the Arts, and the Getty Research Institute.
Please make a reservation: