Tony Cokes: If UR Reading This It's 2 Late, Vol. 1–3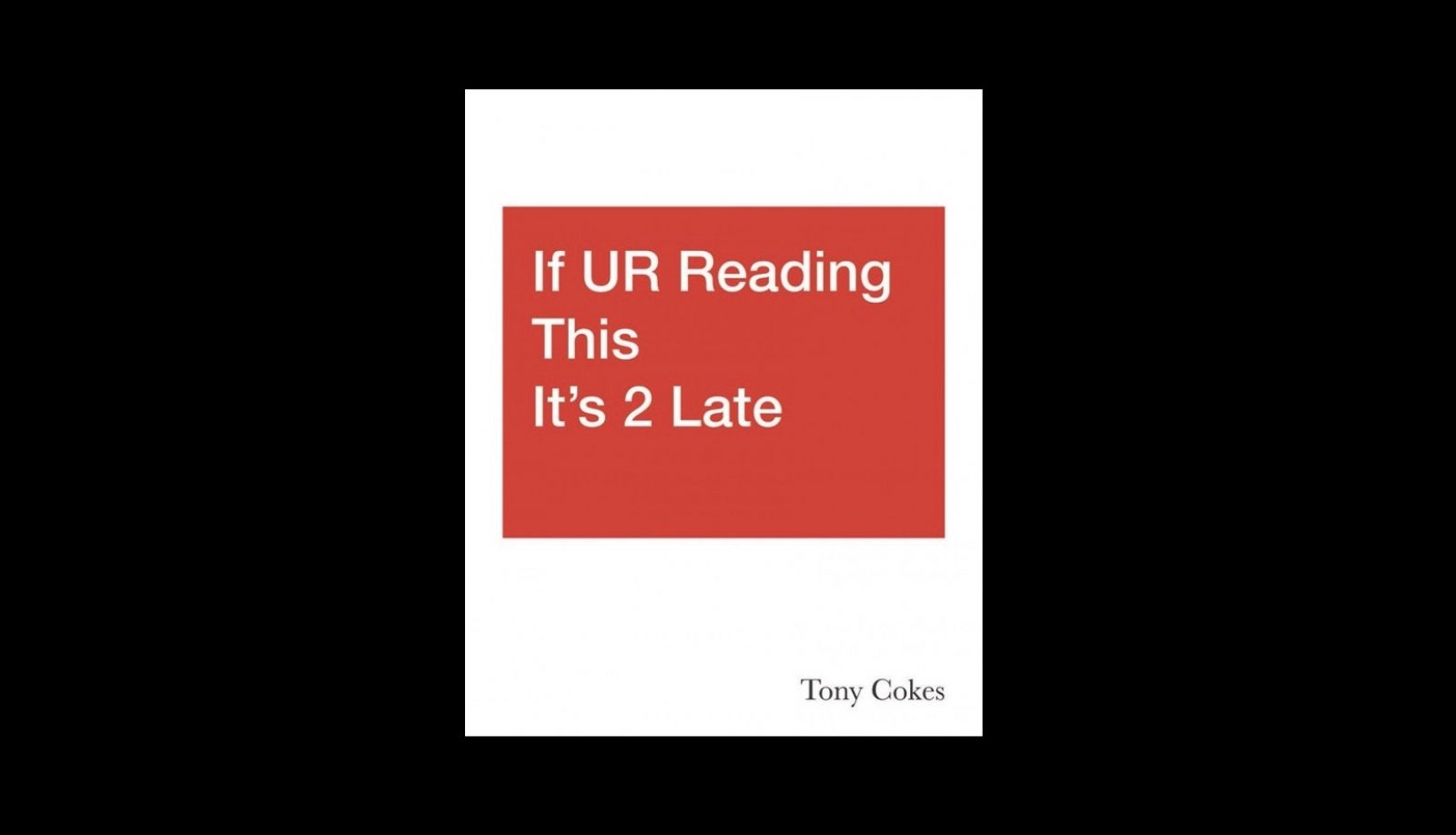 𝕒𝕣𝕘𝕠𝕤 donates 50% of all sales of the book to Belgian Network For Black Lives.
The first monograph on the work of artist Tony Cokes, creating a visual cartography of a body of moving image work that spans twenty years.
Tony Cokes's video works are eviscerating critiques and affective art works, bringing together color theory, sound, music, and texts, and quoting a polyphony of voices including Aretha Franklin, Mark Fisher, David Bowie, Public Enemy, and Donald Trump. Combining political and social commentary with cultural theory and a critique of capitalism, Cokes's works viscerally confront the social condition, particularly the prejudices and threats suffered by black subjects. This book is the first monograph on his practice, creating a visual cartography of a body of work that spans twenty years.

It features four critical pathways into Cokes's decades-long practice, with essays contributed by notable academics, and conversations between Cokes and artist Kerry Tribe. Cokes's work deals with mediation and distribution, and the book itself becomes another conduit for the dissemination of theory, critique, and counter-narrative—a process that Cokes so powerfully engages in as an artist.

This book accompanies Cokes's solo exhibition, If UR Reading This It's 2 Late: Vol. 1–3, across three international art institutions: Goldsmiths Centre for Contemporary Art, London; Carpenter Center for the Visual Arts, Harvard University; and argos centre for audiovisual arts, Brussels.

Contributors:
Dan Byers, Tony Cokes, Christoph Cox, Denise Ferreira da Silva, Sarah McCrory, Sohrab Mohebbi, Kerry Tribe, Niels Van Tomme
Published by:
Goldsmiths Press.
€30
ISBN: 9781912685523
160 pp.
280 colour illus., 212 b&w illus.
2020
Please order here.