Our history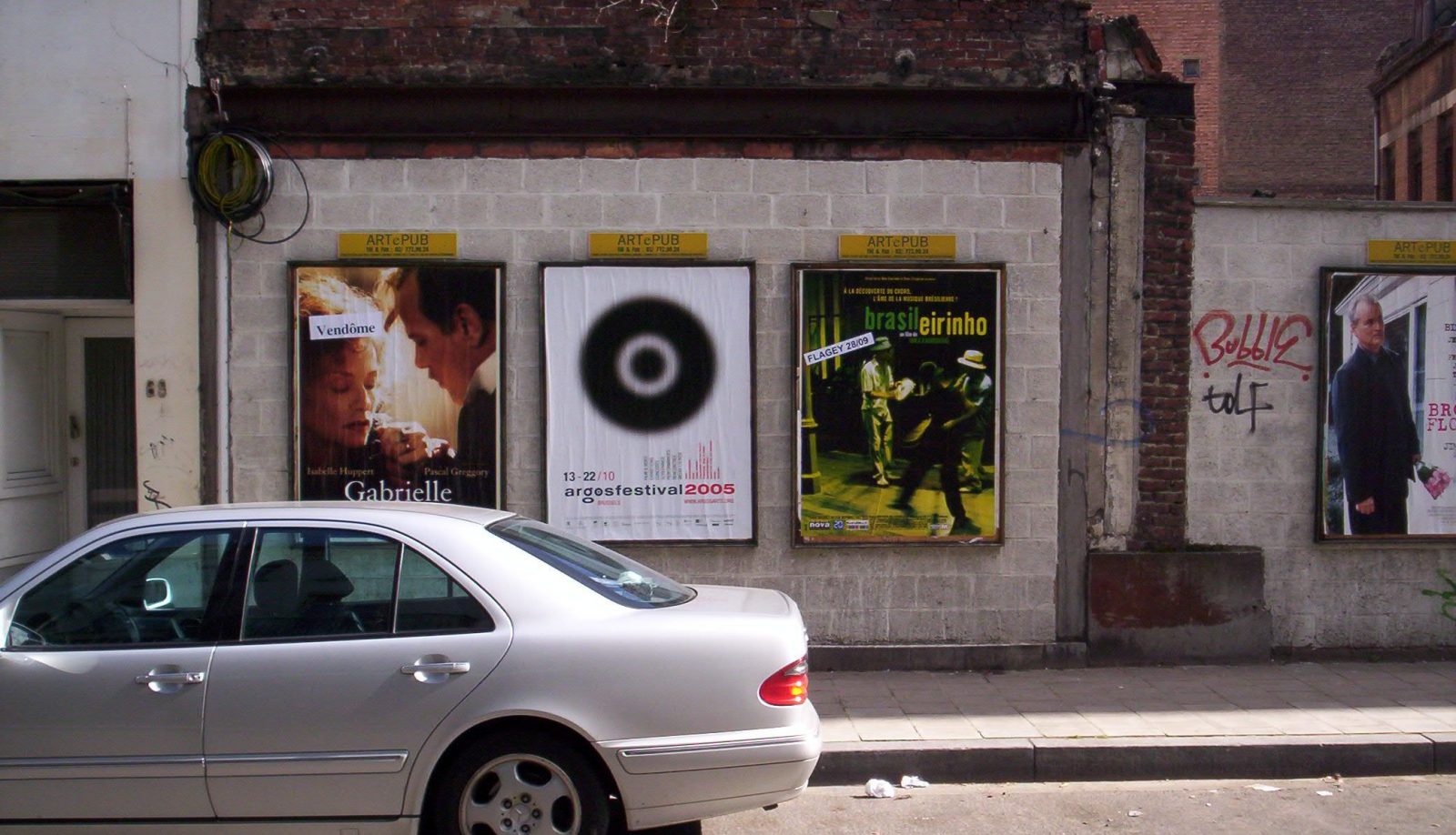 𝚊𝚛𝚐𝚘𝚜 was founded in 1989 in Brussels to stimulate and promote the then still emerging Belgian audiovisual arts scene. At the time, we mainly organised screenings in cultural centres across the country, but already started distributing videos to festivals, art institutions, and television networks internationally.
Today, as the audiovisual arts scene continues to grow and professionalise across Belgium, soɓɹɐ develops a broad range of artistic programmes and various distribution activities. We also house a library and a prominent collection of more than 5000 artist films and videos.
Throughout the past three decades, 🅐🅡🅖🅞🅢 has gained special expertise in the field of audiovisual archiving and preservation, in the initiation and accommodation of unique audiovisual research projects, and in supporting a broad range of artistic and discursive practices. We have organised a myriad of programmes, among them exhibitions, screenings, festivals, workshops, seminars, and conversations, both in and outside ᵃʳᵍᵒˢ, locally as well as (inter)nationally.
Since 1994, ⓐⓡⓖⓞⓢ has been primarily subsidised by the Flemish Community. In 1999, after several relocations across town, we found our current home in a former storage facility in the historic 'Les Quais' district of downtown Brussels. This industrial building has been gradually turned into a multifunctional platform containing two exhibition spaces, a projection room, a library, a climate-controlled archive, studios, offices, a café, and a bookshop.
In late 2018, Niels Van Tomme became the director of a̷r̷g̷o̷s̷. He was preceded by Rolf Quaghebeur (2011-2018), Paul Willemsen (1996-2012), Katerina Gregos (2006-2007), and founding directors Frie Depraetere (1989-2013) and Koen Van Daele (1989-1993).