06.04.21—08.06.21
Location: ARGOS / Koopliedenstraat 62 Rue des Commerçants
Activating Captions: Shannon Finnegan
exhibition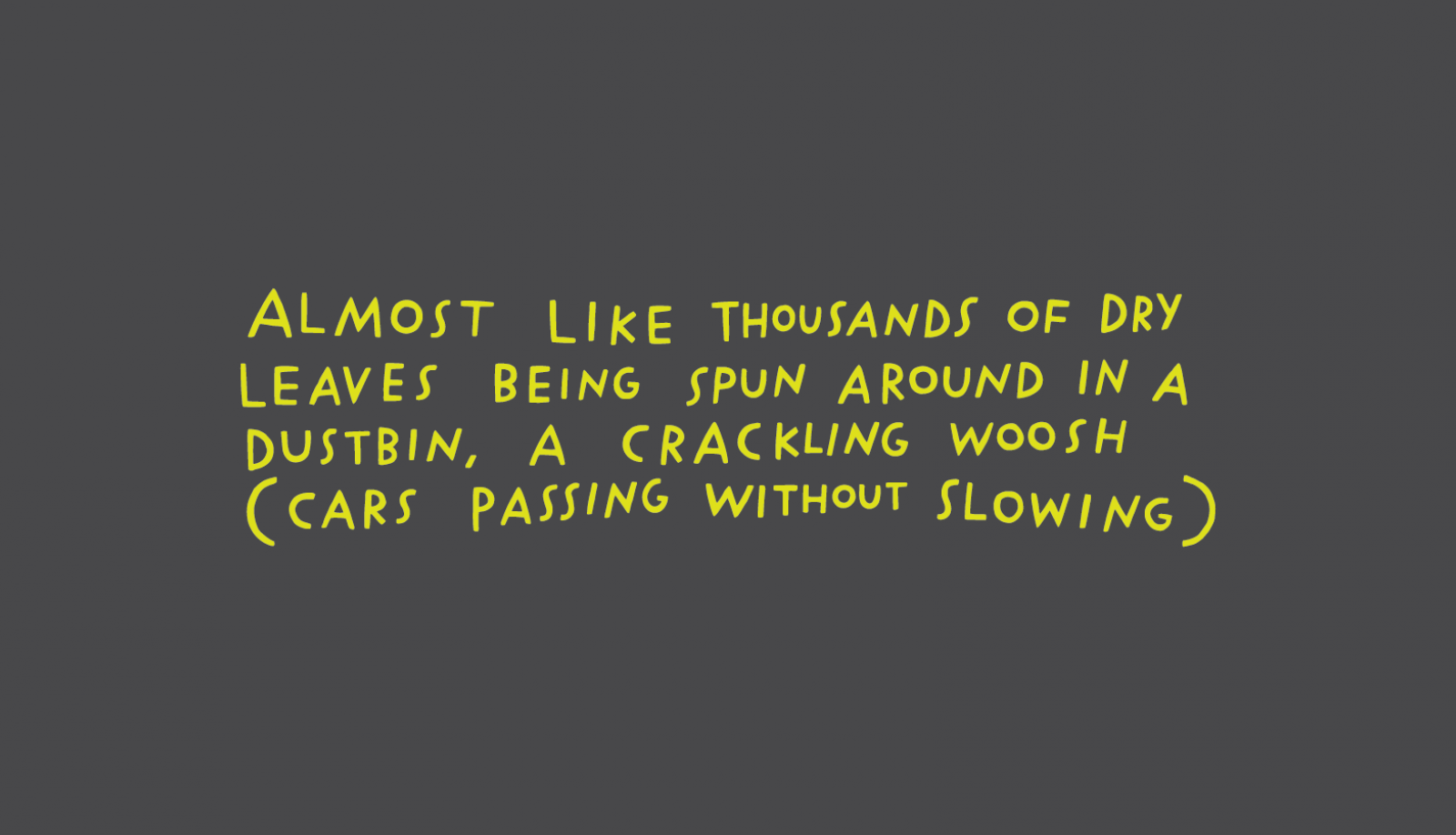 This presentation is part of the Activating Captions physical window display.
Shannon Finnegan with Sven Dehens and Chloe Chignell
Rue des Commerçants 62 Sounds (2021)
Based on observations during the week of February 15, 2021
This site-specific intervention with vinyl lettering by Shannon Finnegan in collaboration with Sven Dehens and Chloe Chignell of rile* aims to caption the ambient sound of the site where it is installed: the front window of rile* bookshop, facing Rue des Commerçants in the ARGOS building. Not knowing the site, Finnegan worked with Dehens and Chiggnell in collecting observations about what they hear while minding the bookshop. Together, they worked on conveying the sonic mood of the site, bouncing between descriptive writing and more subjective notes about the feelings certain sounds elicit. The intervention also relates to the feeling of the unusual time when it was created: right in the heart of the 2021 pandemic winter.
Location:
Koopliedenstraat 62 Rue des Commerçants
1000 Brussels
Activating Captions is organised by ARGOS centre for audiovisual arts in Brussels and is made possible with the support of the Nationale Loterij / Loterie Nationale and Brussels-Capital Region.