12.02.22—01.05.22
Location: argos
Don & Moki Cherry: Organic Music Societies
exhibition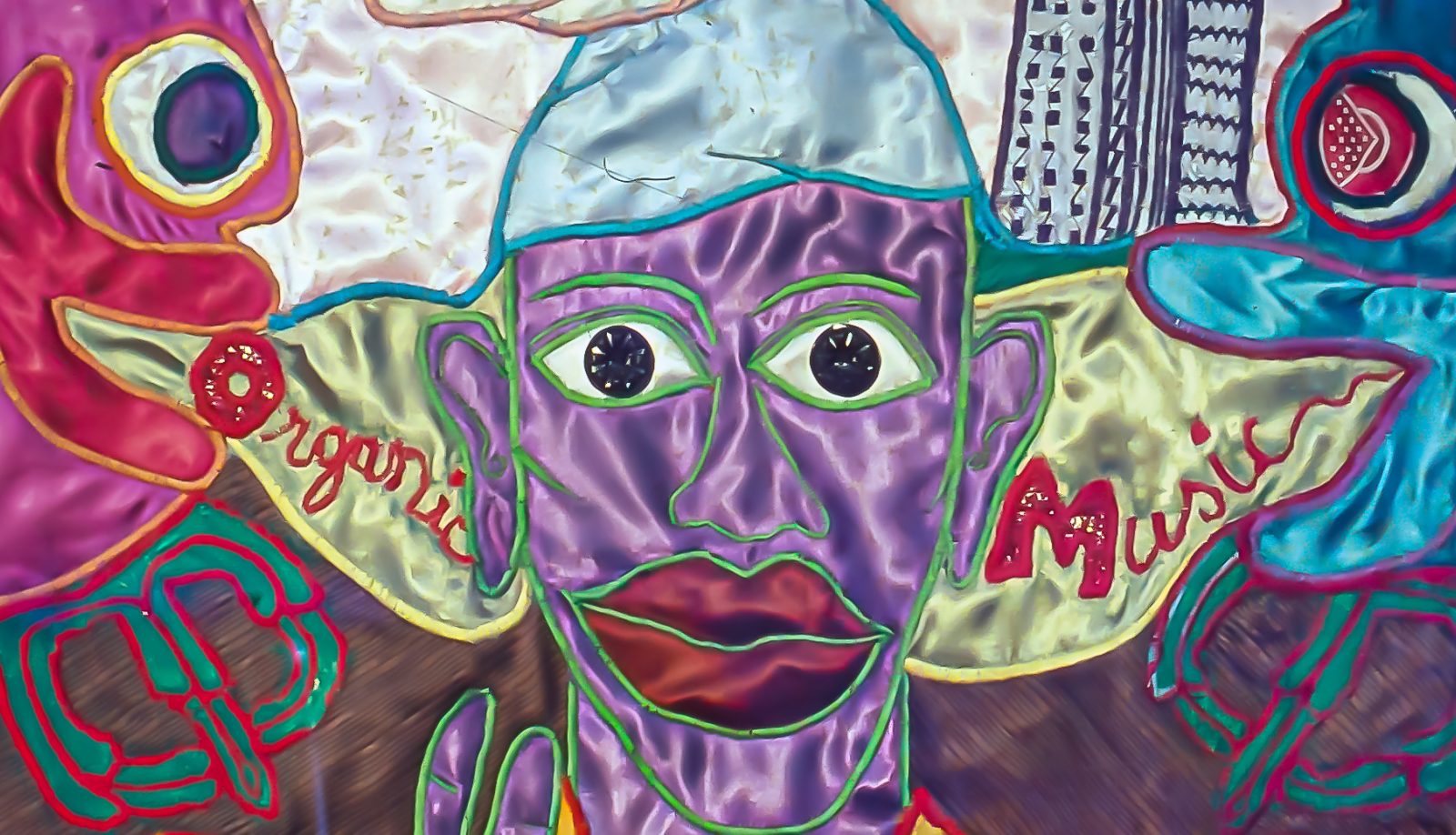 Organic Music Societies highlights the singular artistic collaboration between the American avant-garde jazz trumpet player and composer Don Cherry (1936–1995) and the Swedish visual artist and designer Moki Cherry (1943–2009), who were also life partners. From the late 1960's onward, they formed a decade-long alliance that brought together music, performance, and art in unprecedented ways. Together, they created hybrid audiovisual spectacles brimming with life and social consciousness that were greatly informed by Don's African American/Chocktaw and Moki's Scandinavian heritage, among other influences.
Along with their two young children Neneh and Eagle-Eye, as well as a circle of close collaborators, Don and Moki Cherry explored domestic, creative, and spiritual planes to model novel, alternative ways of being. Understanding music as a natural part of everyday life was an important conceptual foundation for this vision. It served as a response to the often toxic and unforgiving ways in which the official jazz circuit was organised at the time in mostly commercial venues with musicians often exploited financially and marginalised socially. Instead, the couple organised happening-like concerts in unusual, non-commercial contexts, coining the terms "Movement Incorporated" and, later, "Organic Music" to go beyond orthodox "mixed media" presentations. In so doing, they created a visionary confluence of global folk musics, environmental paintings and tapestries, slide and film projection, and living theatre.
This exhibition, which brings together music, artworks, and archival materials, also features Piff, Paff, Puff, a six-episode children's programme Don and Moki Cherry made for Swedish national television in the early 1970s. Filmed at the former school in the Swedish countryside which they called their home, this rarely seen TV series offers an unstaged view into the couple's pedagogical vision and the ways in which they transformed their everyday environment into a site of continuous wonder and experiment.
Don and Moki Cherry developed their projects according to the belief that societal change must start with the self and the home, an idea that crucially underpins the exhibition as well. They also believed in the vibrations set into motion by their artistic collaboration: the holistic amalgamation of visual, cultural, and sonic materials, the intertwining of private and public spheres, and the anticipation of a then-nascent "world music" long before the term was co-opted by the music industry at large. All of these aspects continue to radiate outwards today, their combined energies providing a model for artistic renewal and inspiration, as well as an engaging sense of healing through communal creative expression.

Don and Moki Cherry: Organic Music Societies was first shown at Blank Forms in New York. This expanded version is the first part of two exhibitions at argos addressing notions of healing and spirituality, with When the angels from above following in the spring of 2022.


curators
Lawrence Kumpf is a curator based in New York. He is the founder and artistic director of Blank Forms, a curatorial platform dedicated to the preservation and promotion of non-commercial, time-based art and performance.
Naima Karlsson is an artist and musician based in London. She is also an archivist and coordinator for the art and music of her grandparents, Moki and Don Cherry, and an administrator for their estate.
Niels Van Tomme is director and chief curator at argos centre for audiovisual arts in Brussels. He works on the intersections of contemporary culture and critical social awareness.
The book Blank Forms #06 – Organic Music Societies, edited by Lawrence Kumpf, Naima Karlsson & Magnus Nygren and published in June 2021 on the occasion of the exhibition at Blank Forms in New York, is available in our independent bookshop rile* , books - online and on site at rue des Commerçants 62.