Location: argos
curatorial talkthrough - Don & Moki Cherry: Organic Music Societies
conversation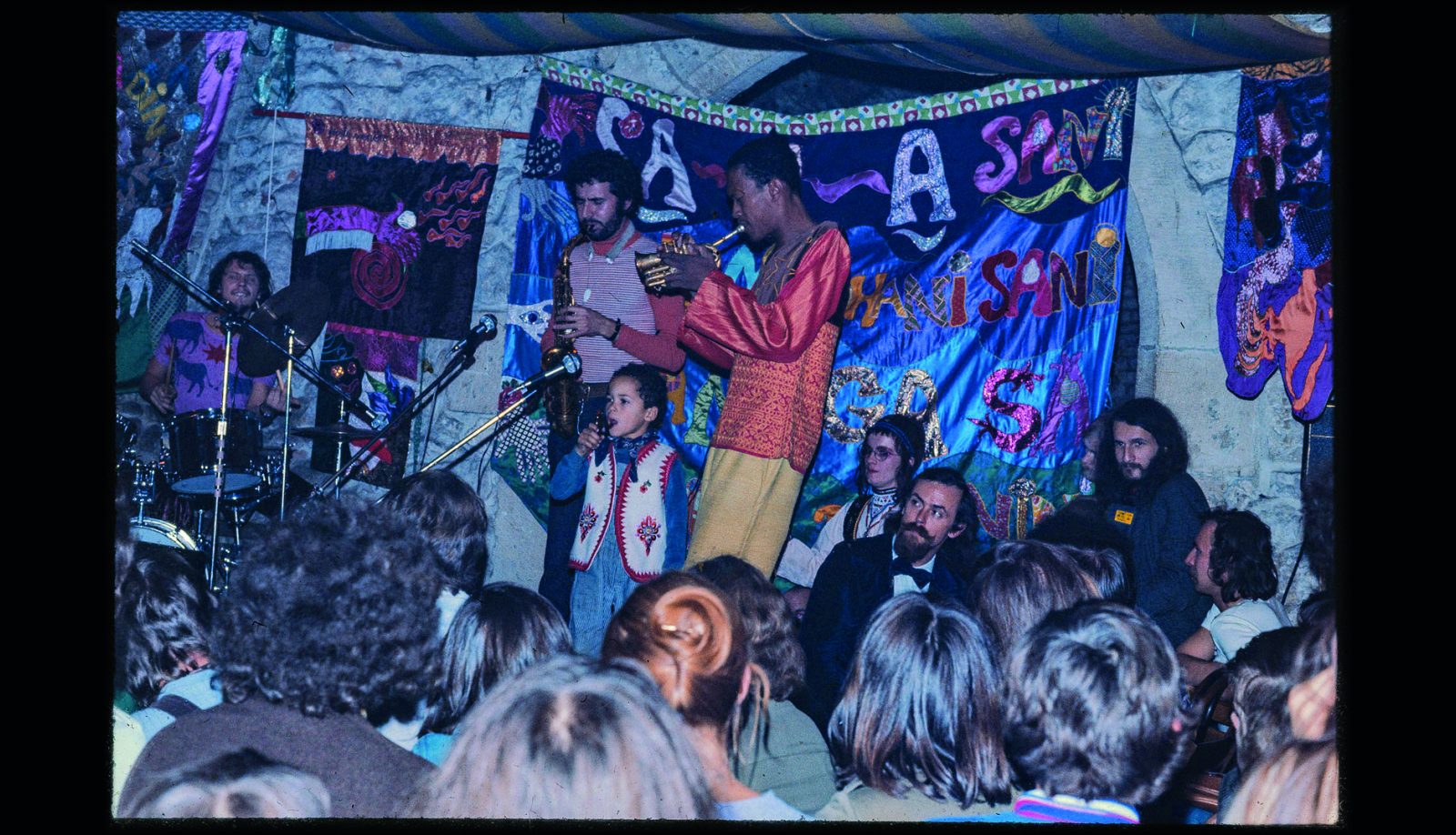 The curatorial talkthrough is an insider's introduction to the argos exhibitions. The aim is to facilitate a dialogues between artist(s), curator(s) and the public. The talkthrough consists of context-specific reflections on the exhibited work, of sharing thoughts and knowledge about the exhibition's production process and of trivial and less trivial matters, such as stories, gossip, and jokes encountered by both the artist(s) and curator(s) along the way.


Lawrence Kumpf, Naima Karlsson, and Niels Van Tomme – the curators of our Don and Moki Cherry: Organic Music Societies exhibition – will stroll through the exhibition space with visitors, sharing thoughts about their own experiences and personal connections with the works of Don and Moki Cherry.

Lawrence Kumpf is a curator based in New York. He is the founder and artistic director of Blank Forms, a curatorial platform dedicated to the preservation and promotion of non-commercial, time-based art and performance.
Naima Karlsson is an artist and musician based in London. She is also an archivist and coordinator for the art and music of her grandparents, Moki and Don Cherry, and an administrator for their estate.
Niels Van Tomme is director and chief curator at argos centre for audiovisual arts in Brussels. He works on the intersections of contemporary culture and critical social awareness.
Places for the curatorial talkthrough are limited. Please make a reservation by contacting Katoucha at info@argosarts.org or 02 229 00 03.