Location: argos
The Don and Moki Cherry Sessions: Paul Abbott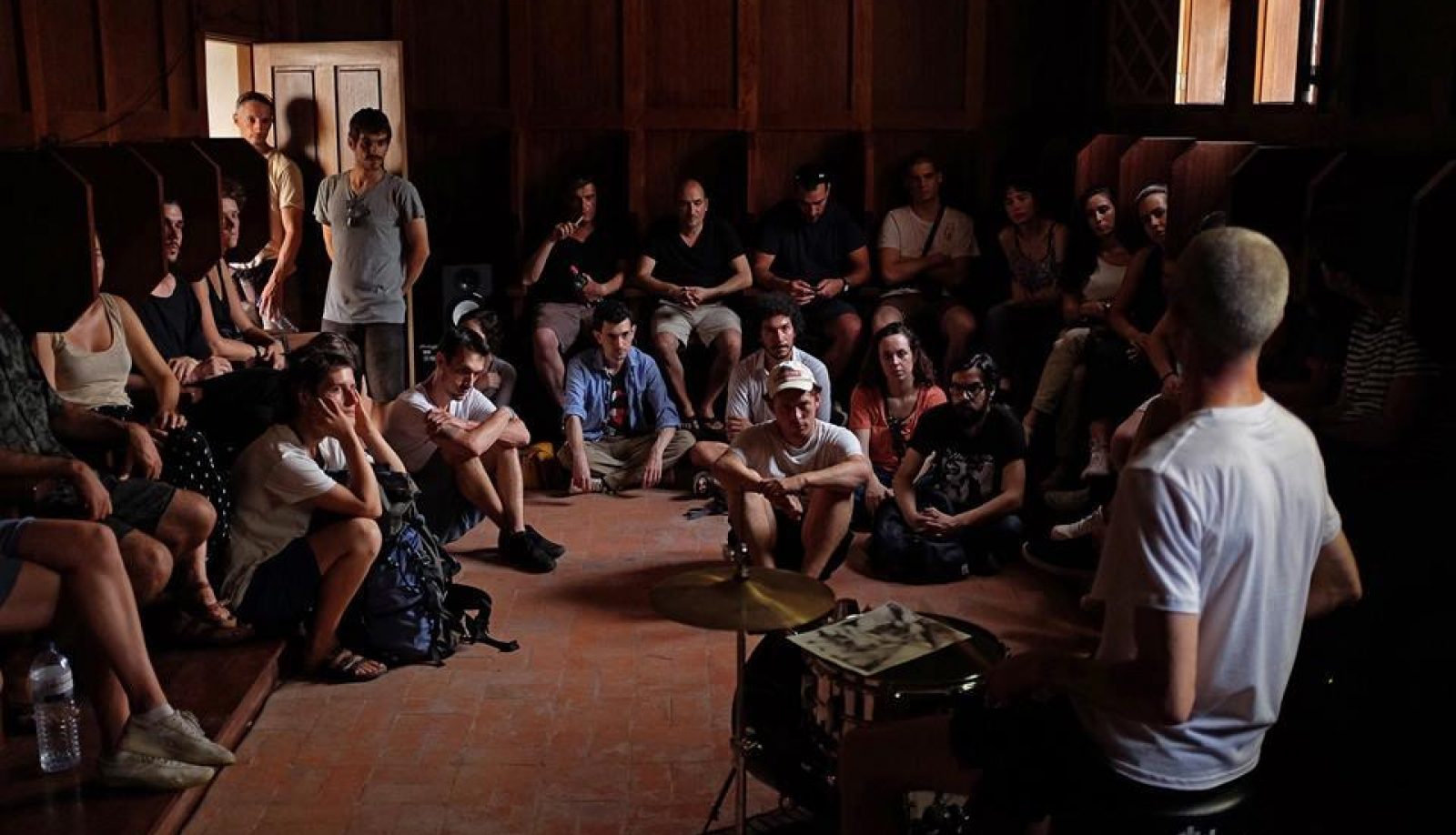 The Don and Moki Cherry Sessions are intimate concerts, co-organised between argos and Les Ateliers Claus on the occasion of the Organic Music Societies exhibition, highlighting singular musical voices in the experimental music scene of Belgium. The invited artists have been asked to respond to Don and Moki Cherry's uniquely hybrid artistic universe from within their own aesthetic preoccupations and frame of references.

about the artist:
Paul Abbott works with real and imaginary drums, synthetic sounds, performance, and writing: exploring how sounds, signs, and the physical body effect each other in an experimental musical play. Recent and ongoing collaborations include the RP Boo Trio and The Creaking Breeze Ensemble. Paul has performed internationally from Cafe OTO to Whitechapel Gallery and has published with Cesura//Acceso and F.R.David.
more info : www.paulabbott.net
The concert will take place on the second floor, where you'll be surrounded by Moki Cherry's fragile tapestries. To mind the artworks and to keep the event as intimate as possible, the artist will play two sets, each limited to 25 people.
timetable
19:30 doors
20:00 set 1 (tickets)
21:00 set 2 (tickets)
22:00 end
The Don and Moki Cherry Sessions are co-organised between argos and les ateliers claus. Each set is limited to 25 people. The Tickets (8 euro/10 euro) can be purchased through the website of Les Ateliers Claus, while the concerts take place at argos.