Locatie: argos
curatorial talkthrough - Don & Moki Cherry: Organic Music Societies
gesprek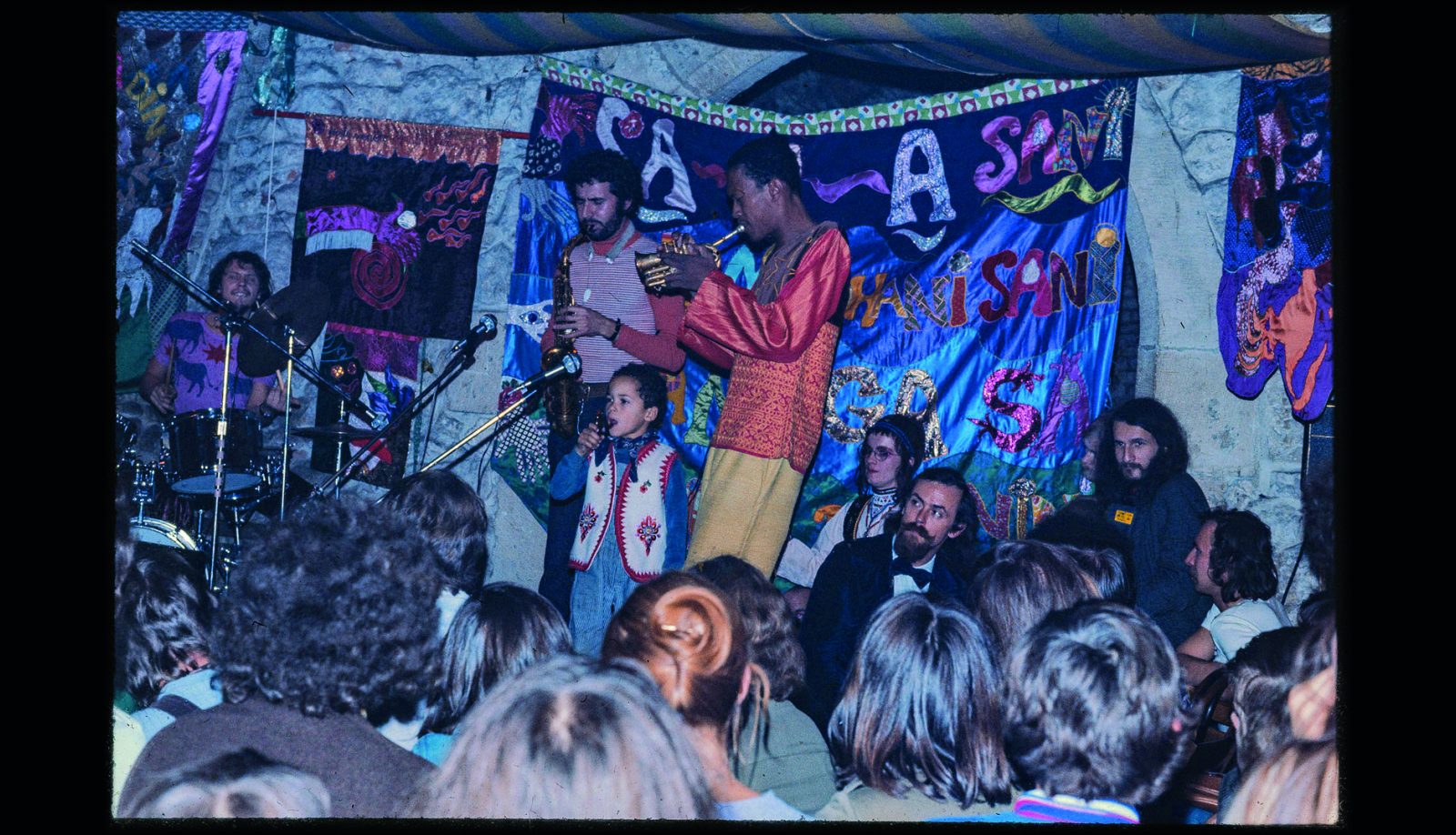 De curatorial talkthrough is een insider-introductie tot argos-tentoonstellingen. Het doel is om een levendige dialoog tussen kunstenaar(s), curator(en) en het publiek te faciliteren. De talkthrough bestaat uit context-specifieke beschouwingen over het tentoongestelde werk, het delen van kennis over het maakproces van de tentoonstelling en andere belangrijke en minder belangrijke zaken, zoals verhalen, roddels en grappen die de kunstenaar(s) en curator(en) op hun gezamenlijk traject tegenkwamen.

Lawrence Kumpf, Naima Karlsson en Niels Van Tomme, de drie curatoren van de Don and Moki Cherry: Organic Music Societies tentoonstelling, wandelen samen met het publiek door de ruimte en bespreken zowel de tentoonstelling als hun persoonlijke verhouding tot het werk van Don en Moki Cherry.

Lawrence Kumpf is een curator en woont in New York. Hij is oprichter en artistiek directeur van Blank Forms, een curatorieel platform gewijd aan de conservatie en de promotie van niet-commerciële, time-based art en performance.
Naima Karlsson is kunstenaar, muzikant en woont in Londen. Naima is ook archivaris en beheerder van de muziek, de kunst en het artistieke erfgoed van haar grootouders, Don & Moki Cherry.
Niels Van Tomme is directeur en hoofdcurator van argos centrum voor audiovisuele kunsten in Brussel. Hij werkt op het kruispunt van hedendaagse cultuur en kritische, sociale bewustwording.
De plaatsen voor de curatorial talkthrough zijn gelimiteerd. Neem contact op met Katoucha om te reserveren : info@argosarts.org of 02 229 00 03.