24.03.20—24.03.20
— 19:00—21:00
Location: ARGOS
1080/1000 SESSION #3: Cinemaximiliaan
conversation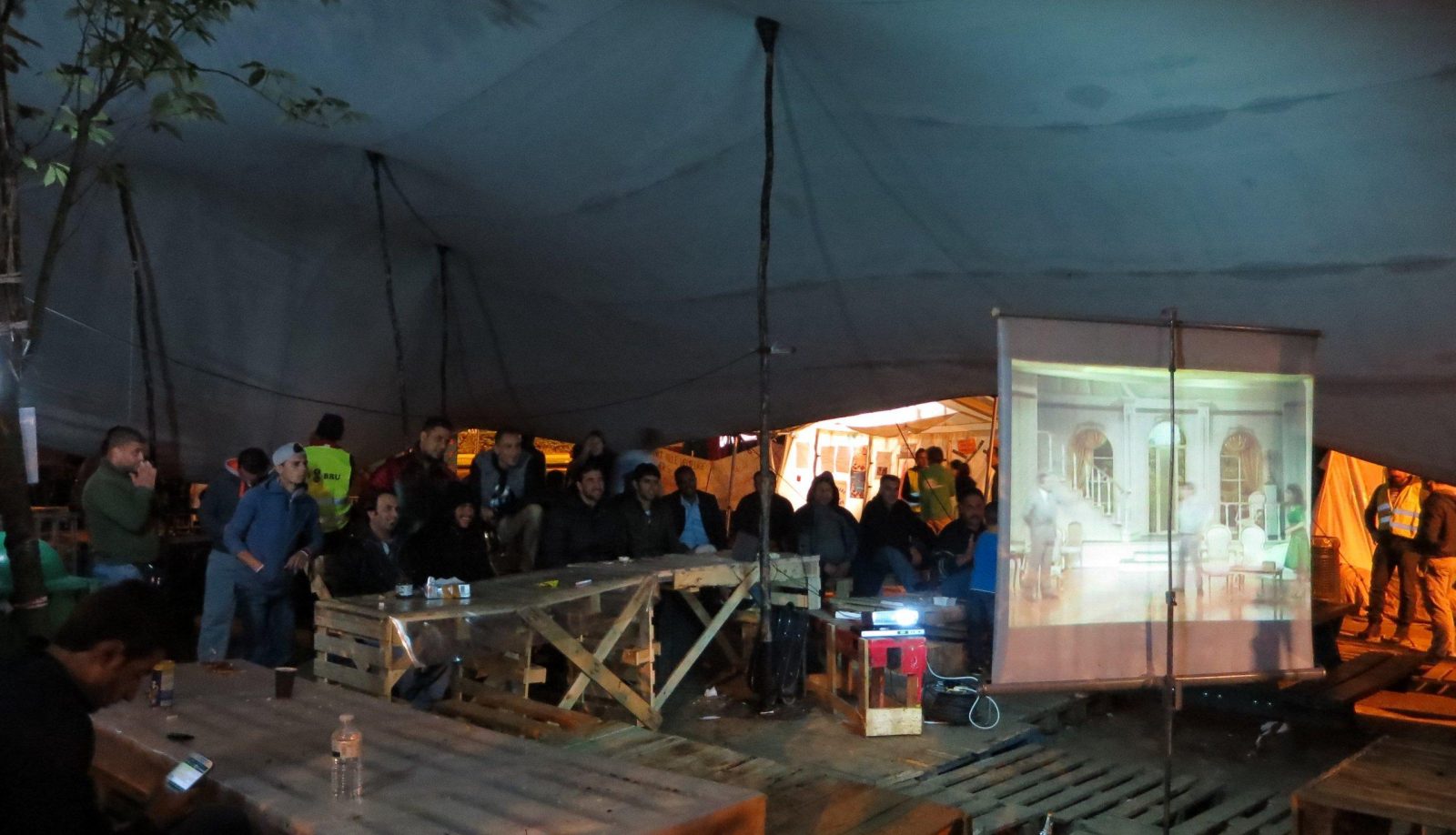 This programme is postponed due to COVID-19 measures.

1080/1000 SESSIONS invite a number of essential artistic/activist initiatives from 1080 or 1000 Brussels who maintain a critical position towards current developments in the city, while simultaneously also building towards workable alternatives – ranging from advocating for affordable workspaces for artists and artworkers to cultivating alternative solidarity networks or providing infrastructure for newcomers. Each SESSION is organised by an invited initiative and developed in conversation with ARGOS.
SESSION #3: Cinemaximiliaan
Cinemaximiliaan is a film platform with and by newcomers. An "itinerant living room", it presents film screenings, music performances, debates, lectures, workshops, and encounters in spaces where there is need for cultural exchange. Its aim is to welcome newcomers by letting them participate in, as well as shape and enrich cultural life in Brussels and Belgium.
https://www.cinemaximiliaan.org...
Entrance fee: 2€ + first drink included.
This programme is organised in the framework of the 23 Quai du Commerce, 1080/1000 Bruxelles exhibition.
See also:
25.02 #1: Le Space
10.03 #2: Permanent