Tony Cokes: If UR Reading This It's 2 Late, Vol. 1–3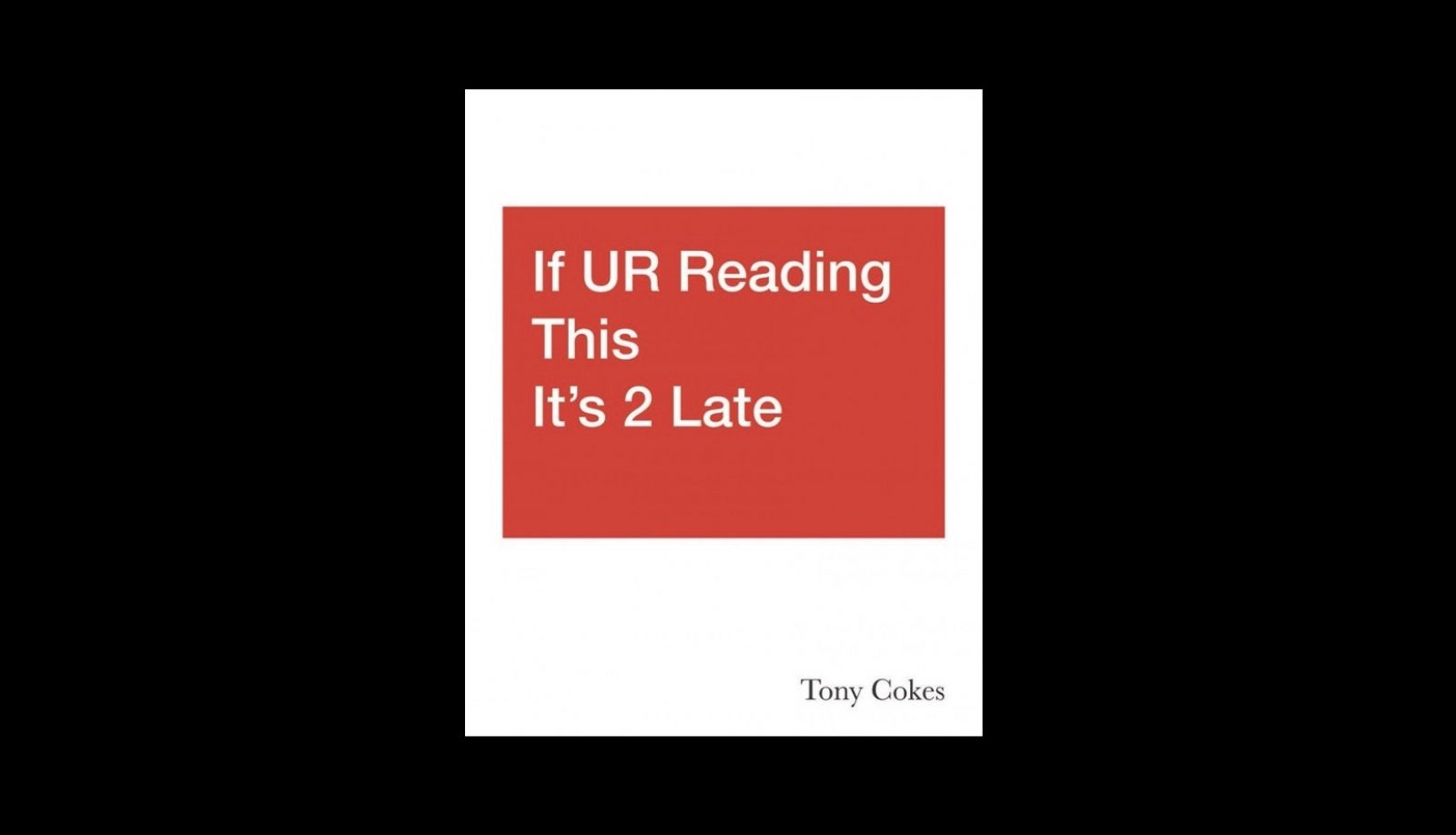 ARGOS schenkt 50% van de opbrengst van het boek aan Belgian Network For Black Lives.
Deze eerste monografie over het werk van kunstenaar Tony Cokes creëert een visuele cartografie van een twintig jaar durend oeuvre van werk met bewegend beeld. Het bevat vier kritische blikken op de decennialange praktijk van de kunstenaar, met essays van opmerkelijke academici en gesprekken tussen Cokes en kunstenaar Kerry Tribe.

Met bijdragen van: Dan Byers, Tony Cokes, Christoph Cox, Denise Ferreira da Silva, Sarah McCrory, Sohrab Mohebbi, Kerry Tribe, Niels Van Tomme.
Gepubliceerd door: Goldsmiths Press, met ARGOS centre for audiovisual arts, Goldsmiths Centre for Contemporary Art en Carpenter Center for the Visual Arts.
€30
ISBN: 9781912685523
160 pp.
280 kleuren illus., 212 zwart-wit illus.
2020
To order, please contact distribution@argosarts.org. Make sure to include shipping address and quantity.