Tony Cokes: If UR Reading This It's 2 Late, Vol. 1–3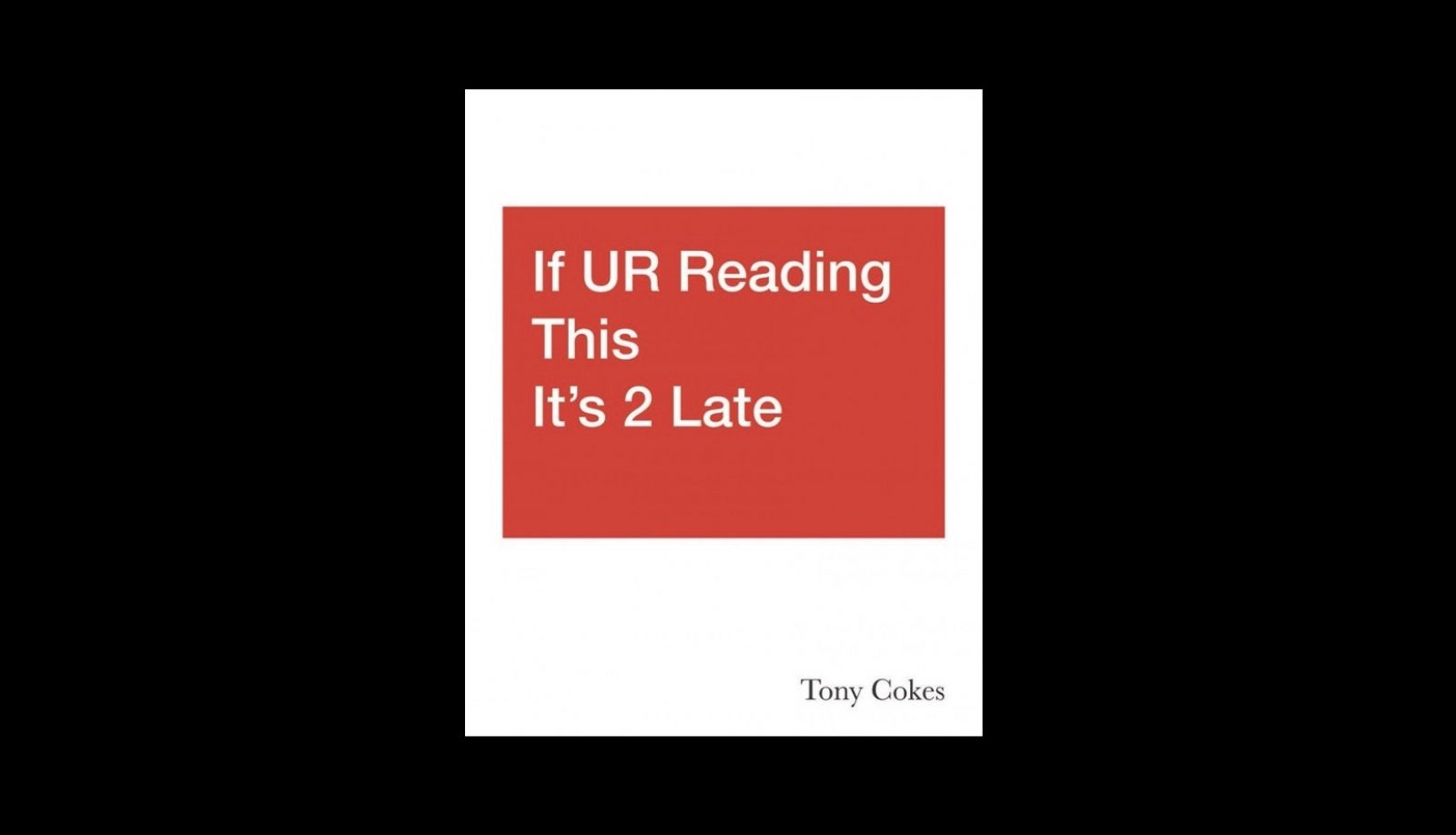 ARGOS fera don de 50% de toutes les ventes du livre au Belgian Network For Black Lives.

Cette première monographie sur le travail de l'artiste Tony Cokes crée une cartographie visuelle d'un corpus d'images en mouvement qui s'étend sur vingt ans. Elle présente quatre parcours critiques dans la pratique de Cokes depuis des décennies, avec des essais fournis par des universitaires de renom et des conversations entre Cokes et l'artiste Kerry Tribe.

Collaborateurs : Dan Byers, Tony Cokes, Christoph Cox, Denise Ferreira da Silva, Sarah McCrory, Sohrab Mohebbi, Kerry Tribe, Niels Van Tomme
Publié par: Goldsmiths Press, avec ARGOS centre for audiovisual arts, Goldsmiths Centre for Contemporary Art et Carpenter Center for the Visual Arts.
30 €
ISBN : 9781912685523
160 p.
280 illustrations couleur, 212 illustrations n&b.
2020
To order, please contact distribution@argosarts.org. Make sure to include shipping address and quantity.