09.09.21—19.12.21
Location: ARGOS
Hamza Halloubi: You left me my lips, and they shape words, even in silence
exhibition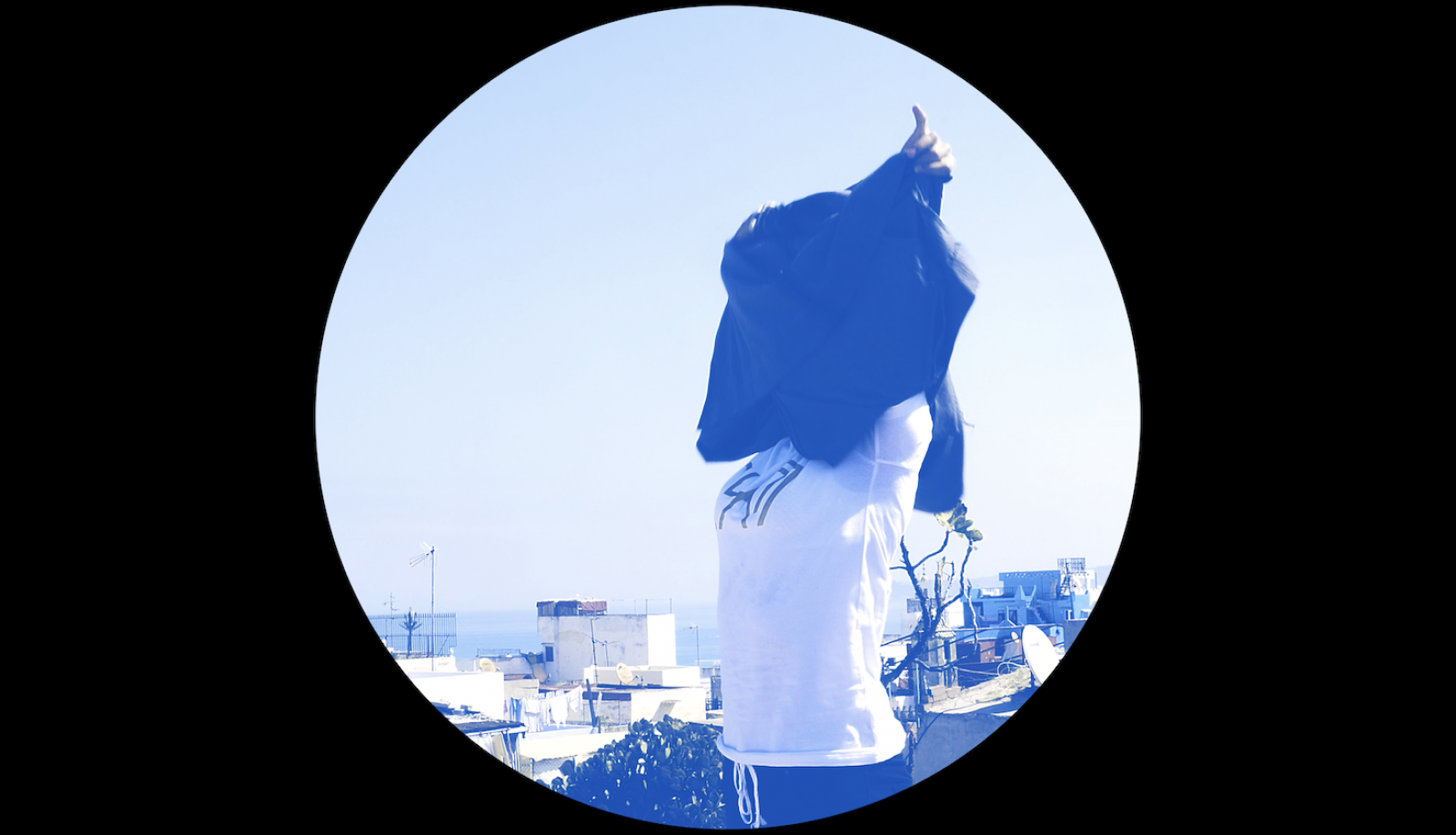 Don't forget your Covid Safe Ticket.
Born in Morocco in 1982, Hamza Halloubi has lived and worked in Brussels for many years. In his work, Halloubi observes reality through a precise yet poetic gaze.
This solo exhibition originates from the idea of silence, which the artist defines as "an empty space of discourse," a concept he consecutively translates to the medium of video. How can one make visible what usually lives in the interstices of the dominant image?
Halloubi's most recent body of works serves as an archaeological journey into the Western gaze, directed towards the Maghreb region. It questions the ability of speech as a tool of transmission, transition, and uplift. Three projections share a circular shape, occasionally framing the mouths of the narrators depicted, making their speech visible.
Writing Back (2019–2021) is an attempt to paint a portrait of Cherifa, an enigmatic Moroccan woman who lived in Tangiers in the 1960s. Exotified in the writings of Jane and Paul Bowles and William S. Burroughs who fetishized this woman's illiterateness, the video addresses shadow and silence as strategies for deflecting the orientalist gaze.
Messing Encounters (2020–2021) establishes a dialogue between an African immigrant in Belgium and a Congolese statue expatriated to a Belgian museum. The short video is a reflection on the loss of meaning of the sculpture when displaced from its place of origin.
Bégaiements (2020–2021) intercuts images of Jackson Pollocks's dripping and of global investment in contemporary art with images of the Arab Spring. Drawing parallels between varying modes of creative investment and a crowd rising up against oppression, the video questions notions of value and worth in our contemporary attention economy.
These three larger projections are interspersed with a series of video portraits filmed in the streets of Brussels. These short videos feature raw gestures that turn and divert the camera, making it a tool to expose the relationship between looking and being looked at in public space. They are presented alongside a number of abstracted paintings that feature words and stills from the videos in the exhibition.
Hamza Halloubi, in assembling these works, creates a constellation of portraits: a firmament of stories and identities, and the silences that exist in the spaces between them.
Credits:
Cast: Alkhanssae Chahmoti, Hani Bachkil, Mohammed Douzi, Lucas Katangila, Naïma Lamarti, Jackie Léa Michel, Warda Rammach, Castelie Yalombo | Sound: Aïda Merghoub | Translation: Simona Schneider | Coproduction: Kunstenfestivaldesarts, ARGOS