02.12.21—05.01.22
Location: website
ARGOS TV34: Mónica de Miranda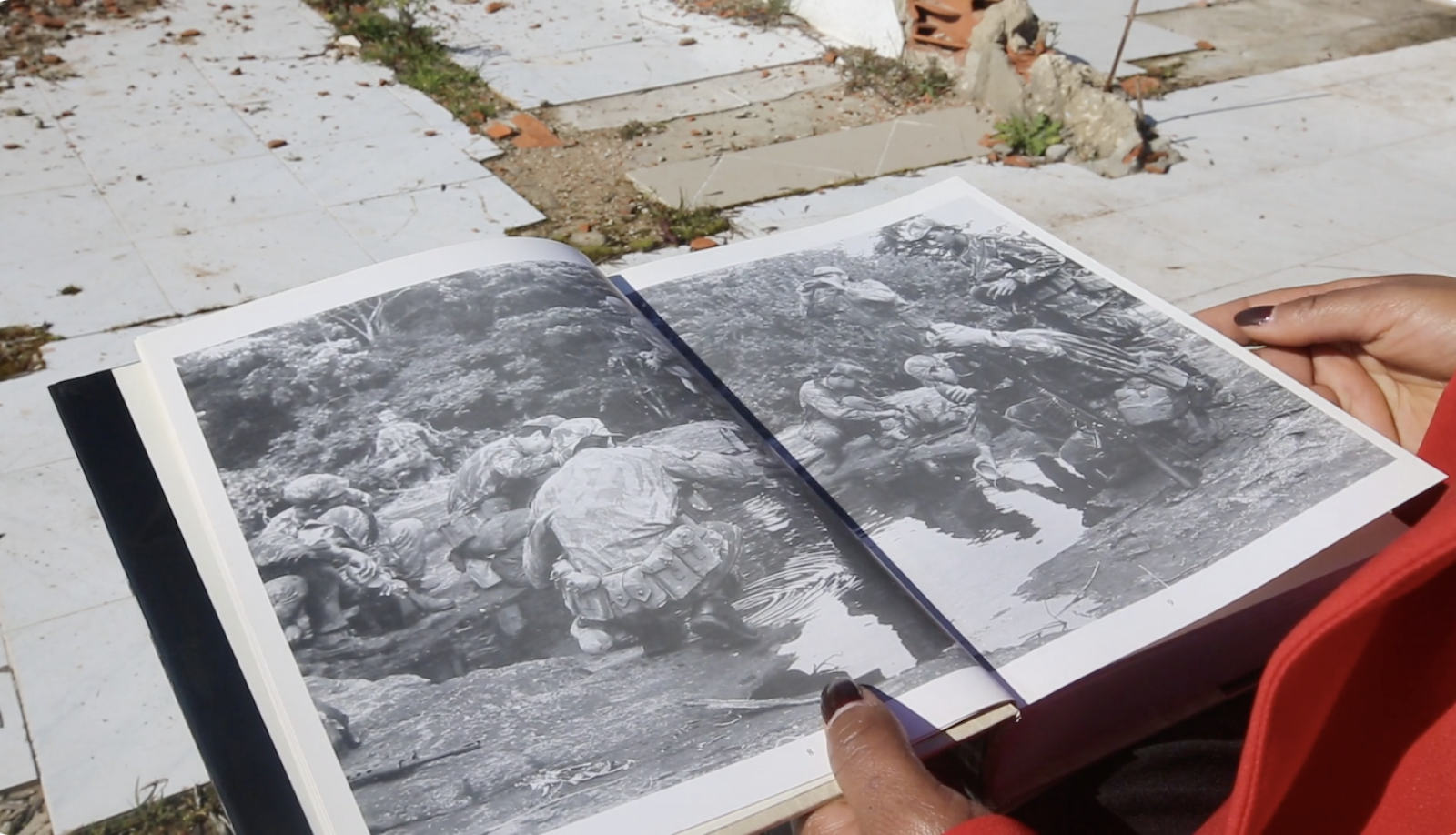 ⒶⓇⒼⓄⓈTV brings new and old works from the collection to your personal computer, tablet, or smartphone. Each first Friday of the month, a film will be made available on our website, up for a month, entirely free of charge.

The selected film gets simultaneously shown on a window display at Koopliedenstraat 62 Rue des Commerçants (next to the rile* entrance).


Mónica de Miranda, South Circular (2019)
Two women stand in the shadow of a decayed building along the Tagus in Lisbon. The three elements — the pair, the structure in ruins and the winding river — represent a military defense line that assumed different roles throughout history.
South Circular presents a paradox. The anachronous remnant used to keep the French out of the capital during the invasions in the early nineteenth century. Today, it's a territory where migrants from the Portuguese ex-colonies settle after unsuccessful attempts to live in the capital.