02.12.21—05.01.22
Locatie: website
ARGOS TV34: Mónica de Miranda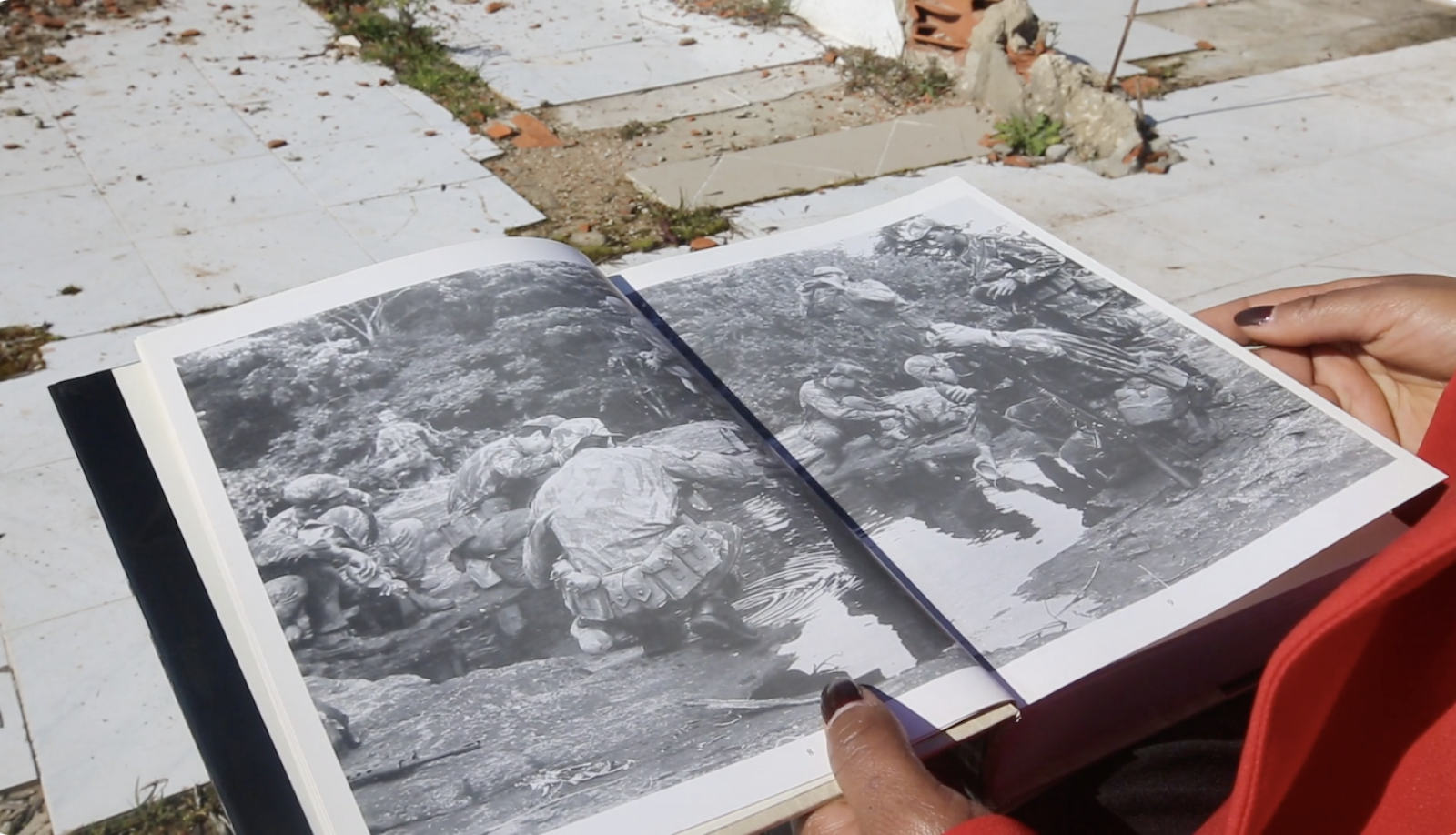 𝕒𝕣𝕘𝕠𝕤TV brengt oude en nieuwe werken uit de ⓐⓡⓖⓞⓢ collectie naar uw pc, tablet of smartphone. Elke eerste vrijdag van de maand wordt er een film beschikbaar gesteld op onze website, een maand lang, geheel gratis.
De geselecteerde film wordt gelijktijdig vertoond in een vitrine aan de Koopliedenstraat 62 (naast de ingang van rile*).
Mónica de Miranda, South Circular (2019)
South circular shows two women in the shadow of a decayed building along the Tagus in Lisbon. The three elements — the pair, the structure in ruins and the winding river — represent a military defense line that assumed different roles throughout history.
This anachronous remnant presents a paradox. It used to be a military defense complex to keep the French out of the capital during the invasions in the early nineteenth century. Today, it's a territory where migrants from the Portuguese ex-colonies settle after unsuccessful attempts to live in the capital.