02.12.21—05.01.22
Lieu: website
ARGOS TV34: Mónica de Miranda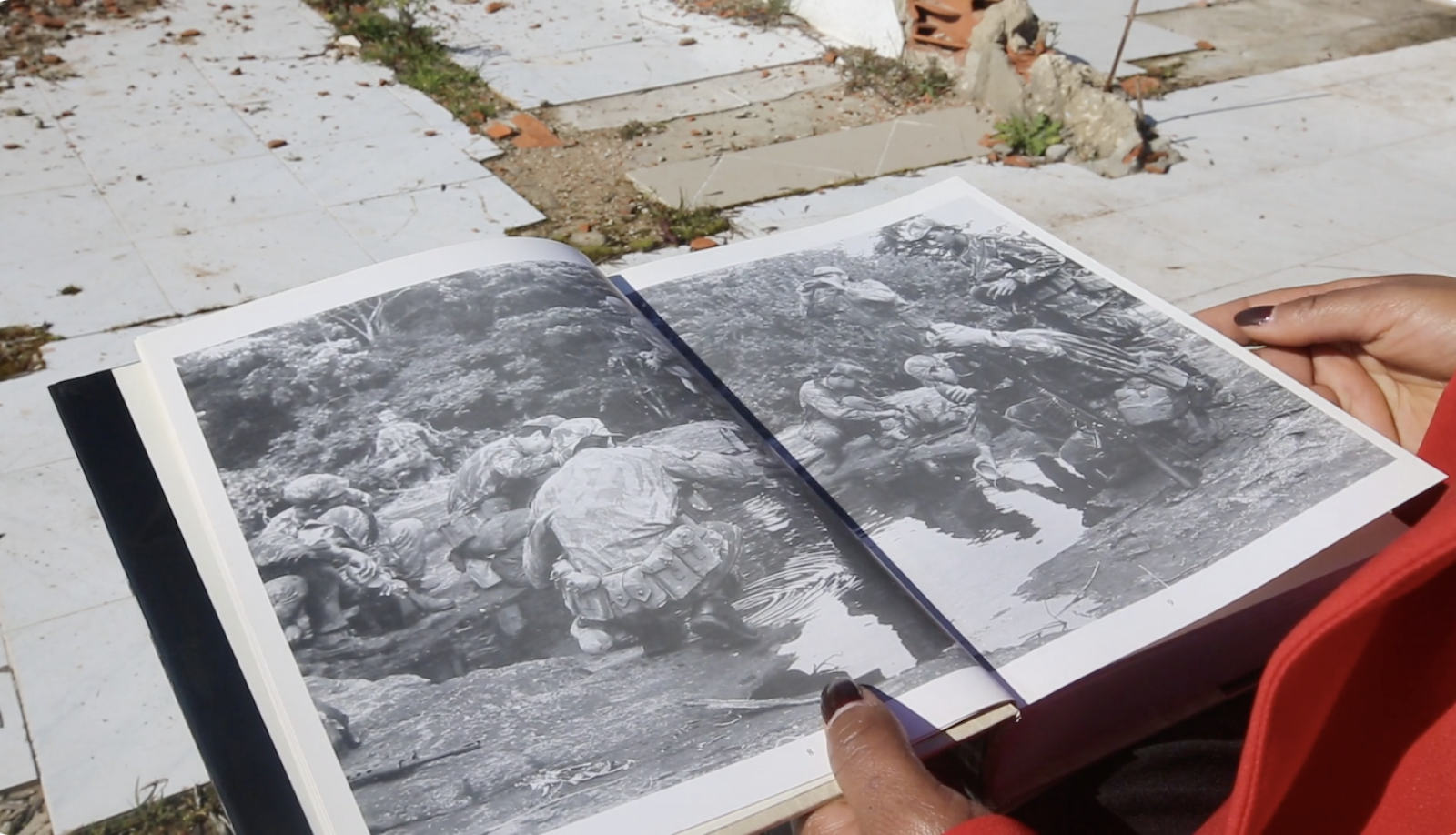 𝕒𝕣𝕘𝕠𝕤TV vous permet d'accéder aux œuvres anciennes et nouvelles de la collection sur votre ordinateur personnel, tabelette ou smartphone. Chaque premier vendredi du mois, un film sera mis à disposition sur notre site web, pendant un mois gratuitement.

Le film sélectionné est diffusé simultanément sur une vitrine à Koopliedenstraat 62 Rue des Commerçants (à côté de l'entrée du rile*).
Mónica de Miranda, South Circular (2019)
South circular shows two women in the shadow of a decayed building along the Tagus in Lisbon. The three elements — the pair, the structure in ruins and the winding river — represent a military defense line that assumed different roles throughout history.
This anachronous remnant presents a paradox. It used to be a military defense complex to keep the French out of the capital during the invasions in the early nineteenth century. Today, it's a territory where migrants from the Portuguese ex-colonies settle after unsuccessful attempts to live in the capital.