07.03.20—07.03.20
— 14:00—17:00
Location: ARGOS
Roel Heremans: Duets
event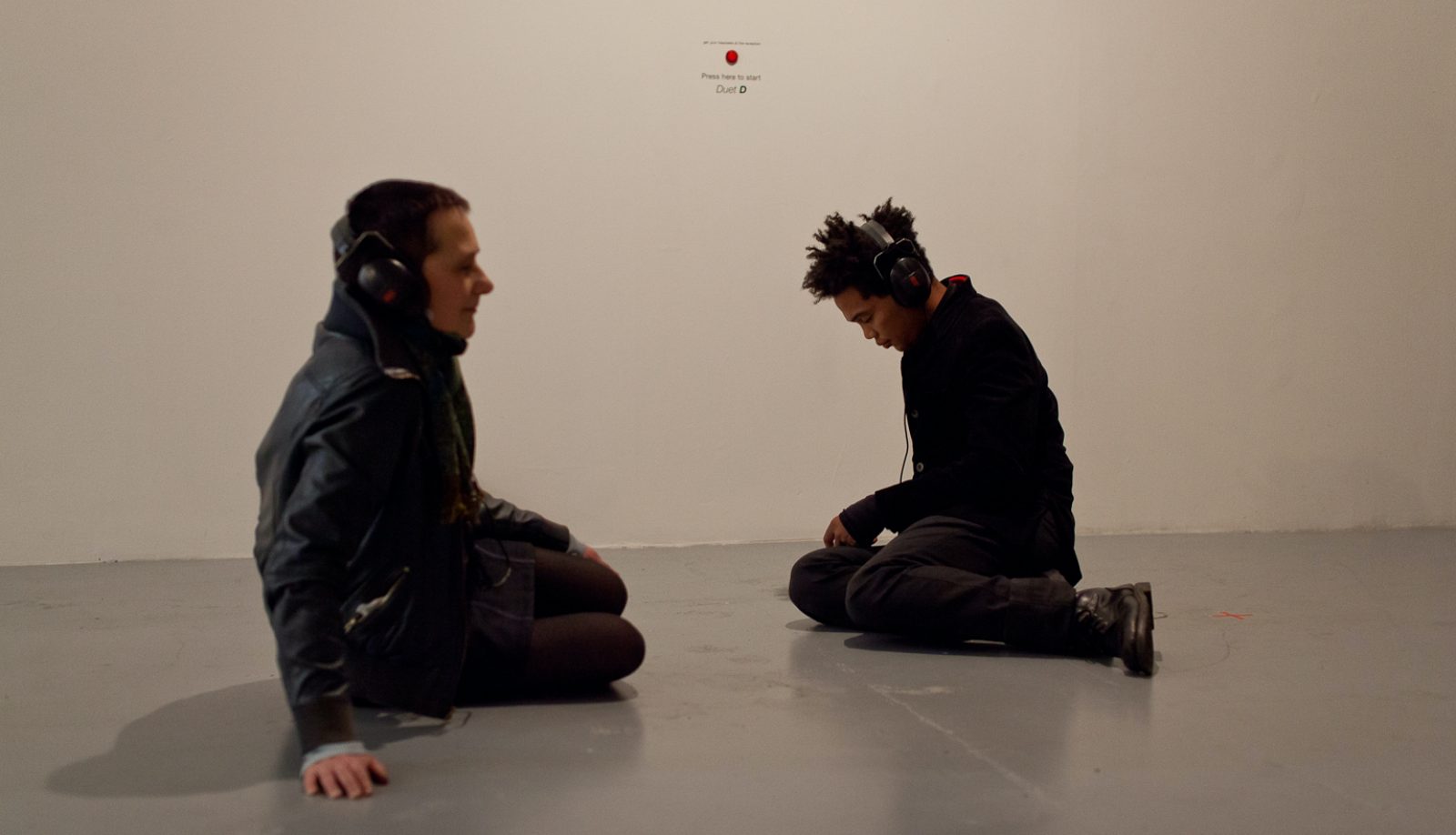 Please join us on this unique occasion to experience Roel Heremans' Duet D, Duet E, and Duet F (2020) in the presence of the artist. These three newly composed audio loops are featured in our current exhibition 23 Quai du Commerce, 1080/1000 Bruxelles.
About the artist:
Roel Heremans is an audiovisual artist living and working between Brussels and Belgrade. He obtained a degree in ArtScience at the Royal Academy of Arts in The Hague, after finishing his studies in radio art at RITCS Brussels.
Heremans started his current mode of artistic inquiry after a severe car accident left him with memory loss. Bringing together various declarations by witnesses of the accident, he was retrospectively able to reconstruct the course of events. Through this life-changing experience, the artist started considering the human brain as a creative hub in which reality, fantasy, observation, memory, information, truth, and lies live together and sometimes intermingle. Heremans composes audio works to create multilayered choreographic experiences in which participants become performers of allegorical narratives.
Entrance fee: regular ARGOS entrance.