Location: argos
response #2 with rile*: Shadow Text by Amina Szecsödy and Chloe Chignell
event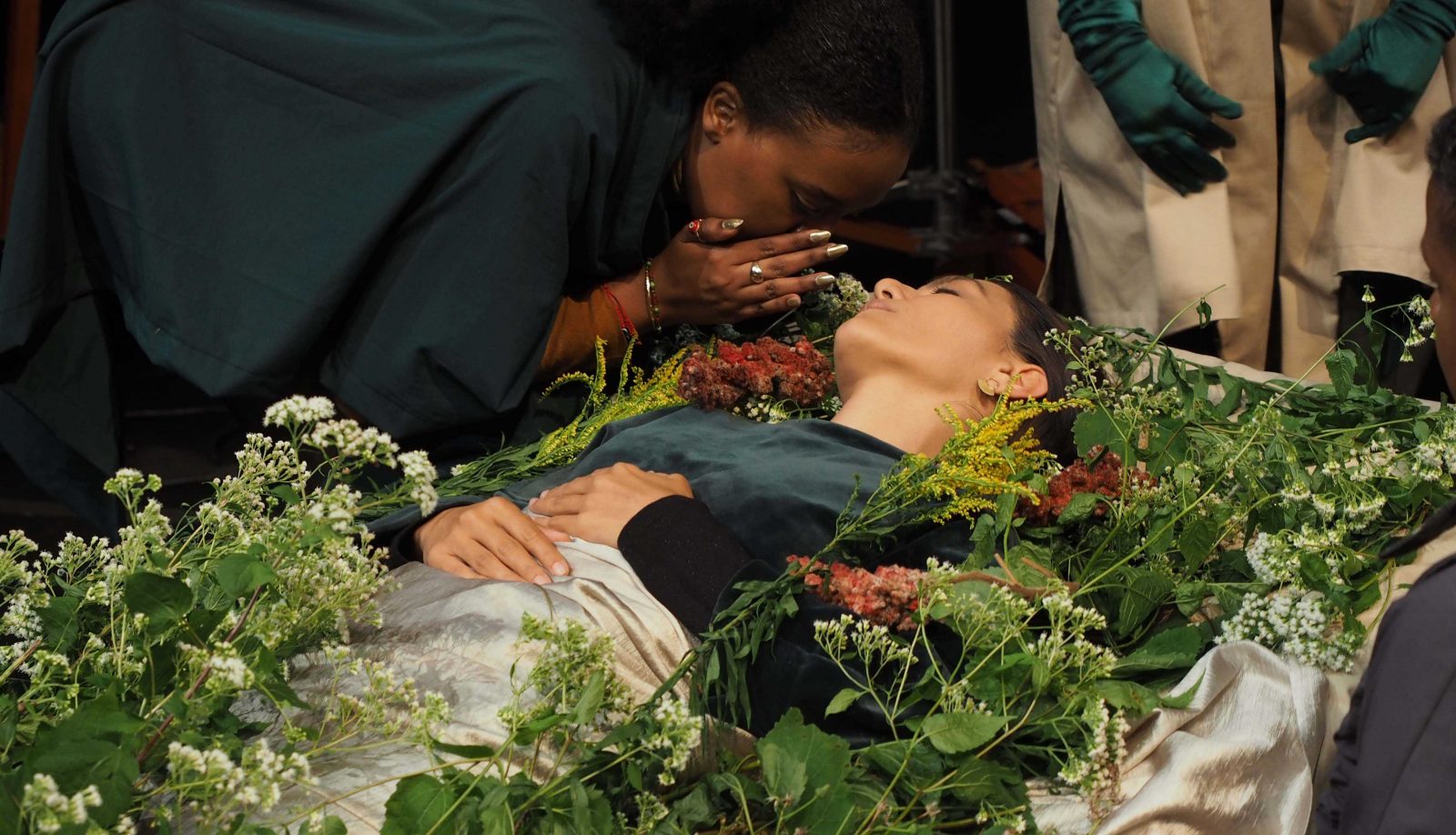 responses are subjective introductions to 𝕒𝕣𝕘𝕠𝕤 exhibitions, for which we invite people from different groups and subgroups, cultural, or social fields to interpret exhibitions from their perspectives. Instead of offering specialised tours, this programme consists of subjective readings, which make the social resonance of artworks tangible.

For the 𝕒𝕣𝕘𝕠𝕤 response program rile* has invited Amina Szecsödy and Chloe Chignell to perform an excerpt of Shadow Text , a choreographic performance at the intersection of performative publication and choreography.
Starting from the literary landscapes of Les Guérillères, an epic novel written by Monique Wittig (1974), Shadow Text seeks to explode the book into the space of a performance creating a world of uncanny fragments, a collision of both past and future, where the practice of revolution calls us to return again and again to the present and to each other.
--
Amina Szecsödy (b. 1995, Sweden) is a performance maker based in Brussels. Her work incorporates quotations, sound design, scriptwriting, and collaboration, channeling the dissonant voices of the past and future in the immediate present. Via this process of 'siphoning off', Szecsödy develops new complexities and combinations of language and gesture.
Szecsödy holds a BA in Performing Arts from Malmö Theatre Academy and is currently finishing her MA in Choreography and Performance at Giessen University. Recent works and collaborations include the play Ge mig en fast punkt och jag ska rubba jorden (Teater Västernorrland), Rear Windows (Deutsches Filminstitut Frankfurt) Condition report (Kunstverein Frankfurt) & RAUBKOPIE (Künstlerhaus Mousonturm & Thalia Theater). She is currently developing the solo work Mean Time as well as the collaborative project Shadow text together with Chloe Chignell.
Chloe Chignell is an artist based in Brussels working across text, choreography and publishing. Her work focuses on language within a choreographic and performative frame; she invests in writing as a body building practice, examining the ways in which language makes us up. Chloe graduated from a.pass (BE, 2020) and from the research cycle at P.A.R.T.S (BE, 2018). Since 2019 Chloe co-runs rile* a bookshop and project space for publication and performance with Sven Dehens.

--
Shadow Text has been supported by WorkspaceBrussels, Kunstencentrum BUDA Kortrijk, Cité International des Arts, KAAP, and rile*