Lieu: argos
response #2 avec rile*: Shadow Text d'Amina Szecsödy et Chloe Chignell
événement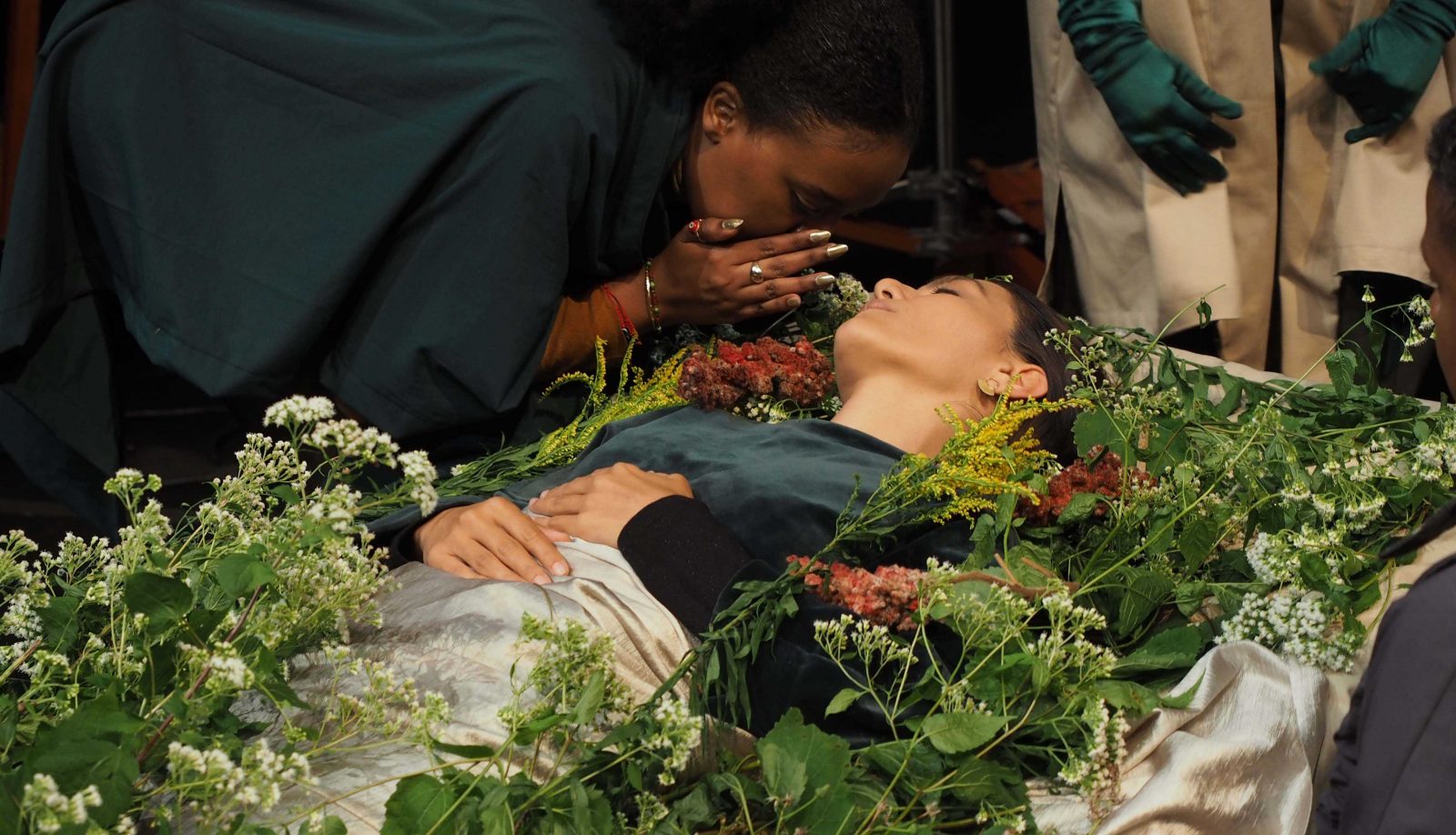 Les réponses sont des introductions subjectives aux expositions 𝕒𝕣𝕘𝕠𝕤, où nous invitons des personnes issues de différents groupes et sous-groupes, domaines culturels ou sociaux, à interpréter les expositions selon leurs perspectives. Au lieu de proposer des visites spécialisées, ce programme consiste en des lectures subjectives, qui rendent tangible la résonance sociale des œuvres d'art.
Dans le cadre de notre programme Reponses, rile* invite Amina Szecsödy et Chloe Chignell à présenter un extrait de Shadow Text, une performance chorégraphique à l'intersection de la publication performative et de la chorégraphie.
En partant des paysages littéraires du roman Les Guérillères de Monique Wittig, la source d'inspiration pour l'exposition en cours, Shadow Text cherche à faire exploser le texte dans l'espace d'une performance. Le résultat est un univers fragmenté, une collision entre le passé et le futur, où la pratique révolutionnaire nous rappelle toujours au présent et à l'autre.
--
Amina Szecsödy (b. 1995, Sweden) is a performance maker based in Brussels. Her work incorporates quotations, sound design, scriptwriting, and collaboration, channeling the dissonant voices of the past and future in the immediate present. Via this process of 'siphoning off', Szecsödy develops new complexities and combinations of language and gesture.
Szecsödy holds a BA in Performing Arts from Malmö Theatre Academy and is currently finishing her MA in Choreography and Performance at Giessen University. Recent works and collaborations include the play Ge mig en fast punkt och jag ska rubba jorden (Teater Västernorrland), Rear Windows (Deutsches Filminstitut Frankfurt) Condition report (Kunstverein Frankfurt) & RAUBKOPIE (Künstlerhaus Mousonturm & Thalia Theater). She is currently developing the solo work Mean Time as well as the collaborative project Shadow text together with Chloe Chignell.
Chloe Chignell is an artist based in Brussels working across text, choreography and publishing. Her work focuses on language within a choreographic and performative frame; she invests in writing as a body building practice, examining the ways in which language makes us up. Chloe graduated from a.pass (BE, 2020) and from the research cycle at P.A.R.T.S (BE, 2018). Since 2019 Chloe co-runs rile* a bookshop and project space for publication and performance with Sven Dehens.

--
Shadow Text has been supported by WorkspaceBrussels, Kunstencentrum BUDA Kortrijk, Cité International des Arts, KAAP, and rile*