17.12.22—17.12.22
— 13:30—21:30
Location: bozar
Conference + Screenings: THE 1970s: _
event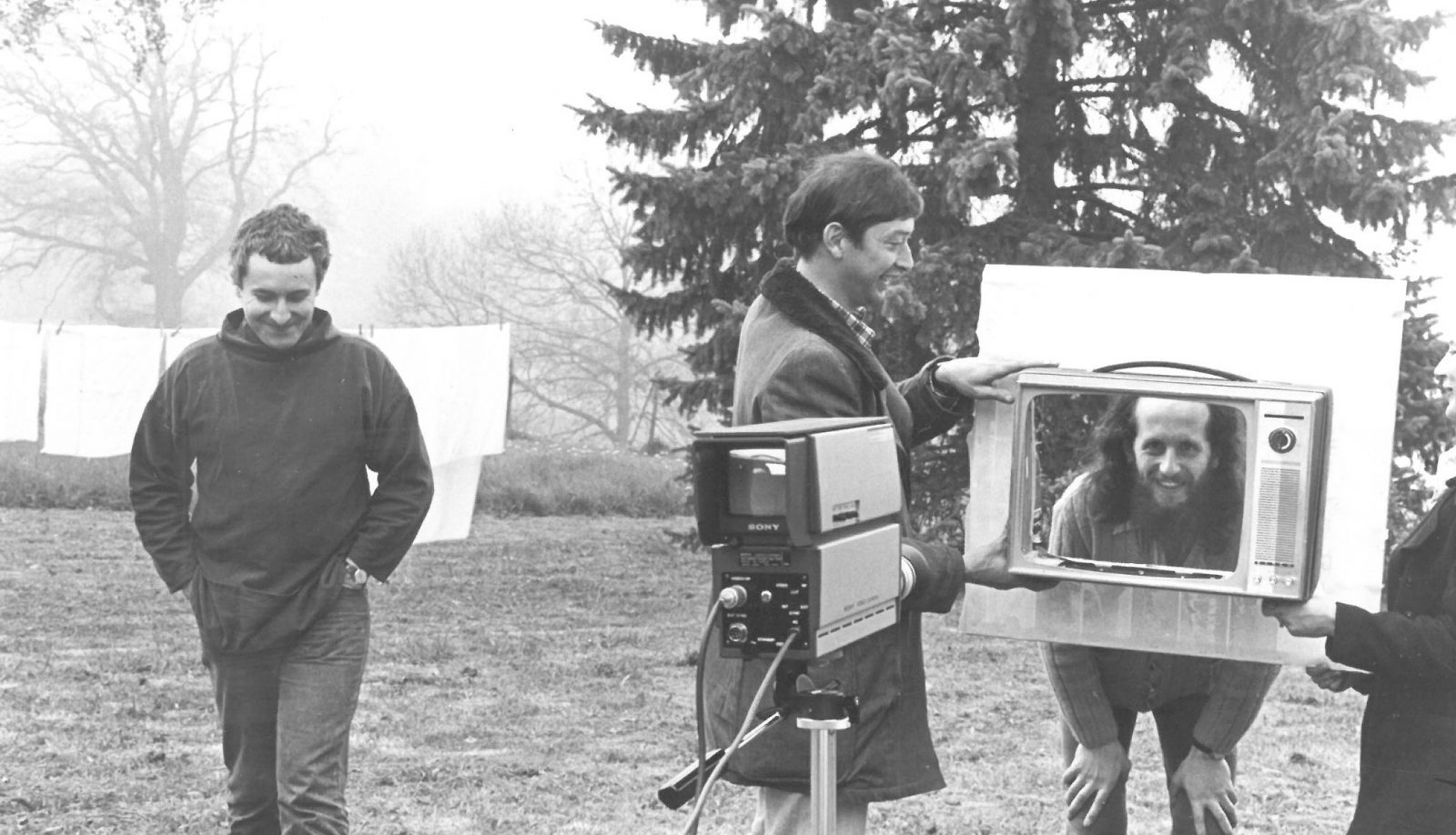 On the occasion of the exhibition THE 1970s: _ dedicated to the Belgian audiovisual avant-garde of the 1970s, a̷r̷g̷o̷s̷ in collaboration with Bozar presents a conference followed by screenings. They highlight the inventiveness and individuality of the first Belgian and European artists who used video as a medium.
THE 1970s: _ restores the importance of this first generation. As part of this project, a large number of films and videos from that era were digitised so that they would not be lost.
13:30 - 18:00 Conference
The conference brings together European researchers and historians to share their thoughts and experiences on the video art movement in Europe in the 1970s. It is also an opportunity to take stock of the rich exchange between Belgian and European artists and collectives. Find our more about our guest speakers here.

13:30 Welcoming the audience
14:00 Welcome speech
14:15 From basement to monitor - International video networks in Belgium
Dagmar Dirkx (BE ) & Erien Withouck (BE)
Case studies
14:50 Rewind Italy- Revisiting Italian Video Art from the 70s
Laura Leuzzi (IT)
15:10 Revisiting Dutch Video art from the 70s
Annet Dekker (NL)
New paradigms for revisiting a lost heritage
15:30 Missing Tapes, Found Stories: Women Video Artists in Poland
Marika Kuźmicz (PL)
15:50 Image of an Image of Yourself: women working with video in 1970s and 1980s Britain
Charlotte Procter (UK)

16:10 -16:30 Coffee break
Reappropriating the TV tools
16:30 Exploring the electronic image in France… with what equipment?
Fleur Chevalier (FR)
16:50 Slovenian video art. Between television and festivals
Barbara Borčić (SI)
17:10 -17:45 Discussion

19:30 - 21:30 Screenings
The evening consists of a programme of videos made in the 1970s by nationally and internationally known artists. Rich in rarely screened works, the programme lets us discover a creative, unbridled and uninhibited diversity that has been underestimated for too long.

19:30 compilation
Experiments for auto-communication (1975), Hubert van Es, Belgium, 5'45"
The swan and its image (1975) Jacques Louis Nyst, Belgium, 3'
Le voyage de Christophe Colomb (1975) Jacques Louis Nyst, Belgium, 2'28"
Une poussière dans l'oeil (1975) Jacques Lennep, Belgium, 2'35"
2nd and 3rd Identity (1978) Marceline Mori, UK, 4'43"
Swing (1978) Tina Keane, UK, 6'
Invitation au voyage (1973) Robert Cahen, France, 9'30"
Video A (1974) Pawel Kwiek, Poland, 3'25"
Video C (1975) Pawel Kwiek, Poland, 3'12"
Concerto per Clarino e VTR (1976) Michele Sambin, Italy, 3'01"
Light Solfeggio (1977) Claudio Ambrosini, Italy, 2'20"
Excerpt from Videogram 4 (1976-1979) Miha Vipotnik, SIovenia, 5'00
Rest Energy (1980) Ulay & Abramovic, Netherlands, 4'04"
Impressions (1978) Nan Hoover, Netherlands, 10'17"

20:45 Office Baroque + live music set

Cherica Convents and Roger Steylaerts, 1977, 16mm on video, 44'

Office Baroque could not be left out of our THE 1970s: _ exhibition. The astonishing seminal art film from the 1970s avant-garde scene documents the homonymous art work created by the American artist Gordon Matta-Clark, consisting in the cut-up of the interior spaces of a five-store office building in Antwerp. André Stordeur, one of the key figures of the avantgarde music scene of the time, composed the music for the film. Stordeur had created a much larger volume of music than what was actually used. While waiting for a record to be released, his son Mike Stordeur will perform an exclusive live set with excerpts and samples from his fathers recently rediscovered body of work. Not to be missed!


Please book your tickets in advance
The bozar ticket gives you free access to the THE 1970s : _ exhibition at argos on Sunday 18 December from noon to 7pm.
with the financial and promotional support of the Slovenian Embassy and the Dutch Embassy in Brussels, Flanders State of the Art and Brussels-Capital Region and co-organised with the Istituto Italiano di Cultura.