03.11.22—01.12.22
— 12:00
Location: argos website
argos tv45: Luc Deleu
screening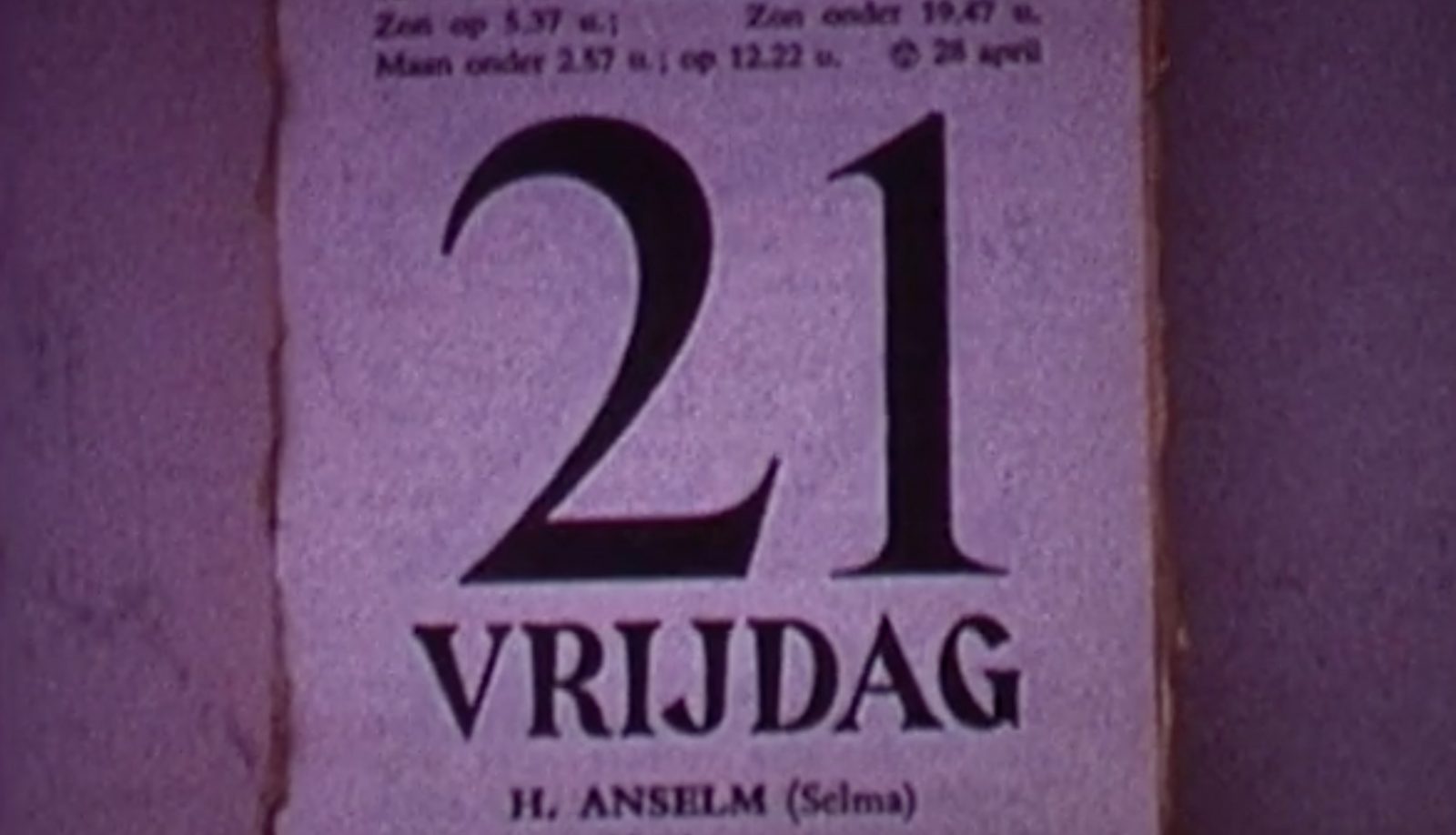 argos tv brings new and old works from the soɓɹɐ collection to your personal screen. Each first Thursday of the month, a film will be made available on our website, up for a month, entirely free of charge.

The selected film gets simultaneously shown on a window display at Koopliedenstraat 62 Rue des Commerçants (next to the rile* entrance).
Luc Deleu, Dagboek (1972)
During the month of April, Deleu recorded his own audio-visual journal. He marks the days by using a tear-off calendar. A stream of images portray the artist's everyday life, inside his home and on the streets. The glimmering of city lights at night, the luring advertisements and the headlines of newspapers are captured on film. Dagboek displays the importance of little, even trite things in the routine of life.