Location: argos
argos x Centre Tefo: Augmented Reality
workshop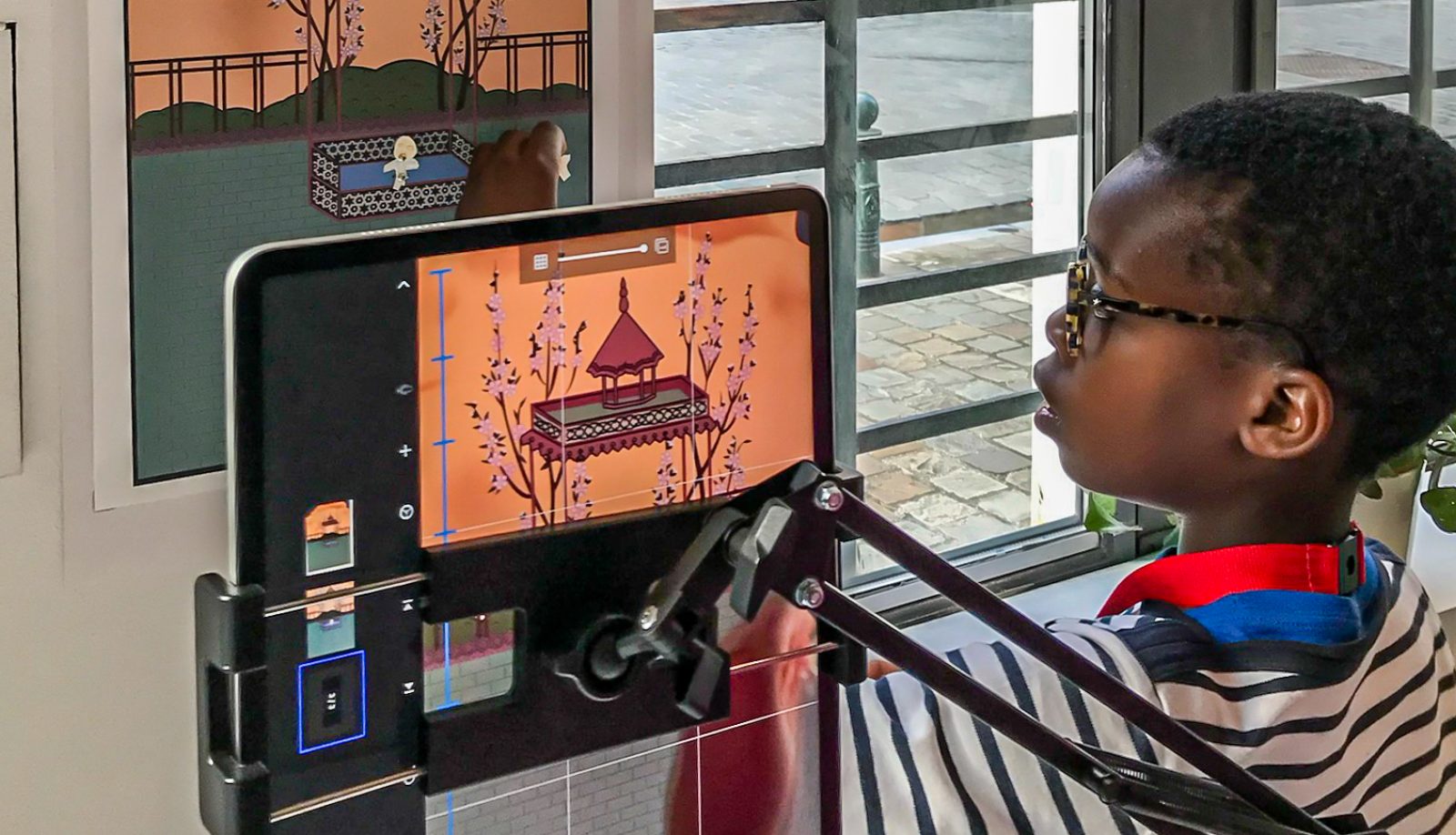 Join us from 14:00 to 16:00 for a multilingual workshop where we create alternative, made-up stories for a famous painting or an image that went viral online. Let your imagination reign free and bend reality as you please! Make sure to come up with surprising plot twists, your storyline will come to life with augmented reality (AR).
age: 6 - 14 years old
languages: français / Nederlands / English
The workshop is facilitated by artist Azam Masoumzadeh whose exhibition Glad that I came, not sorry to depart is currently running at argos.