Jef Cornelis: Jan Vercruysse, 1990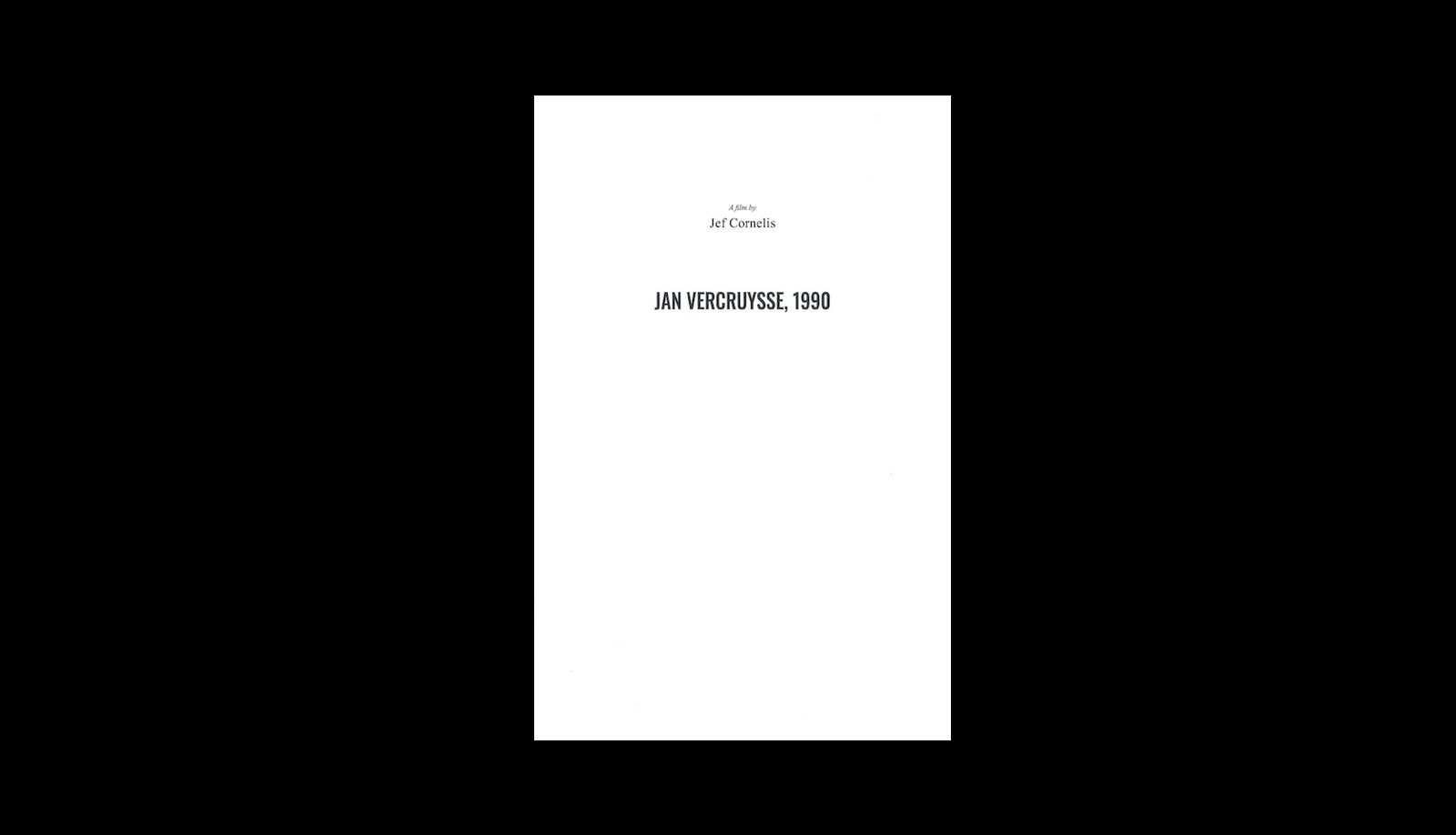 We are pleased to announce the publication of Jan Vercruysse, 1990. The volume consists of a transcript of the eponymous film by Jef Cornelis, a foreword by Anton Pereira Rodriguez and a DVD of the film.
The film revolves around two excerpts of a longer interview with artist Jan Vercruysse (1948-2018) that took place in June 1990. This rare interview is a most valuable document for the study of the complex and layered oeuvre of the artist. Rather than talking about individual works of art, Vercruysse reflects on subjects such as artistry, the relation of the artist to his work, and the position of the spectator.
Contributors:
Anton Pereira Rodriguez, Jan Vercruysse, Jef Cornelis

Published by Jan Vercruysse Foundation, co-produced with argos centre for audiovisual arts


€25
ISBN: 9789464008166
12 pp.
1 b&w illus. + DVD
2020
To order, please contact distribution@argosarts.org. Make sure to include shipping address and quantity.