04.03.20—04.03.20
— 19:00—21:00
Location: ARGOS
Video Bar: Sarah Vanagt
screening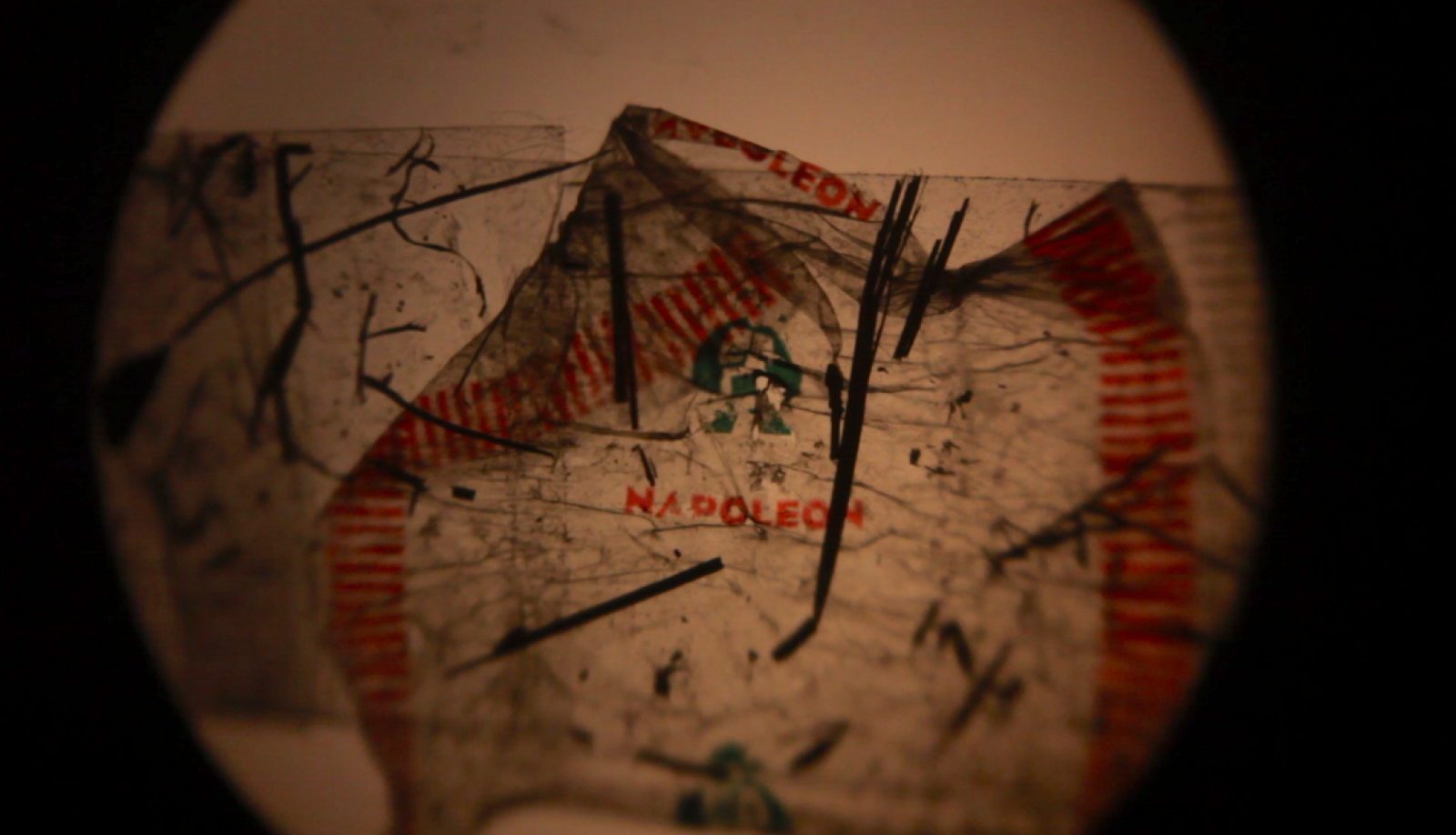 Video Bar is ARGOS's monthly screening-format in which new and old work from our collection is introduced. Through a conversational format that emphasizes the collective viewing experience of artist film and video, we facilitate novel exchanges about the selected works, be it engaged, personal, and/or informed, while linking them to current developments in contemporary audiovisual arts.
For our second Video Bar of the year artist Sarah Vanagt presents her recent film Divinations (2019), as well as a surprise selection from the ARGOS collection. Don't miss out on this unique discursive film event in the presence of the artist!
About Divinations:
Children from Brussels, Athens and Sarajevo roll out strips of transparent tape onto the streets where they were raised. When they peel back the tape it is left with an imprint of the city: dust, sand, sweet wrappers, insects, glass, fluff ... An ultra-realistic diary that is brought to life by an old magic lantern. Do all these shapes and images tell us something about the future?
Due to limited seating, reservation is mandatory. You can book a total of 2 seats: here.

Entrance fee: 2€ + first drink included.