06.09.23—24.09.23
Location: argos
Trevor Mathison: From Signal To Decay, Volume 4
exhibition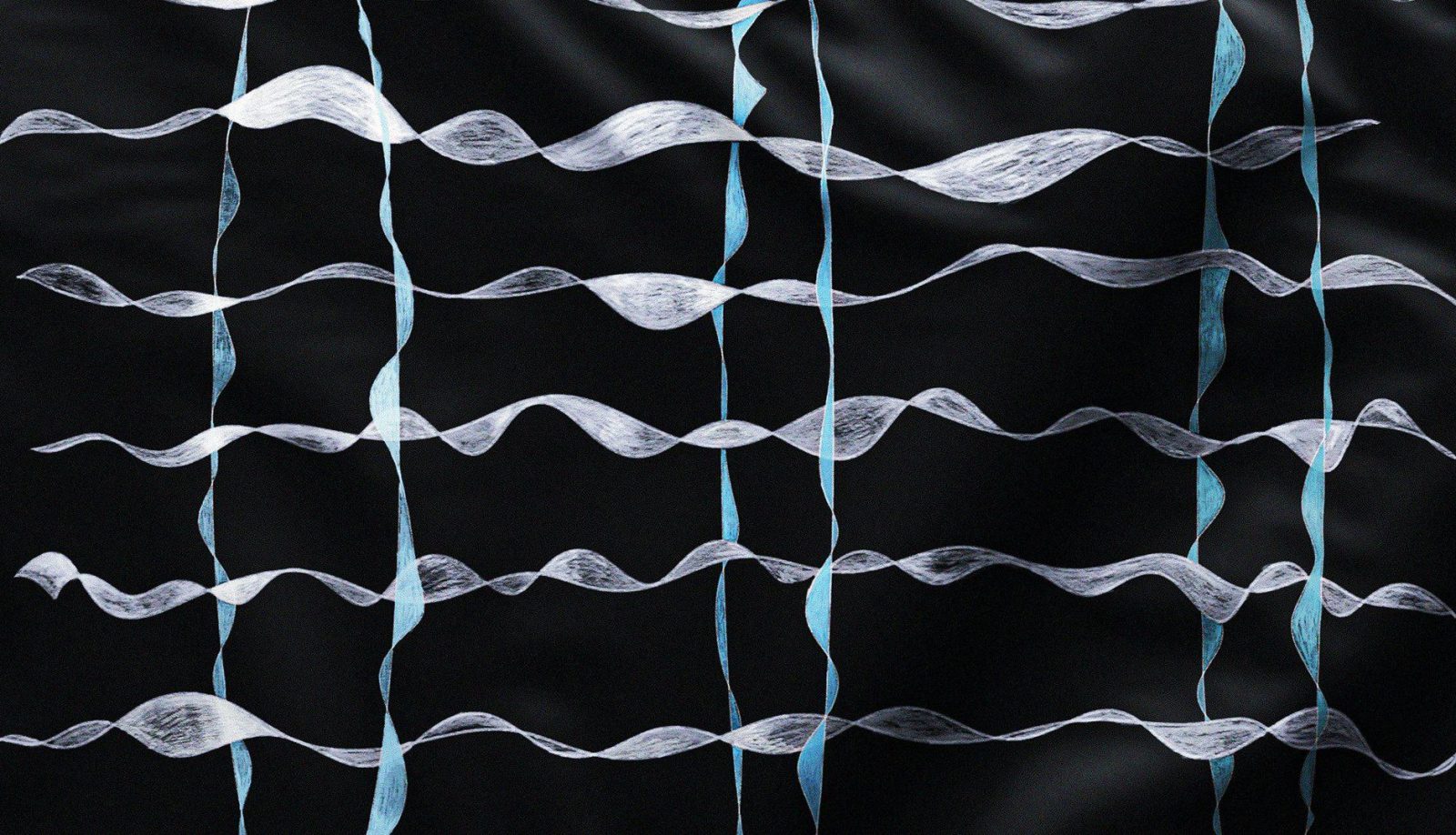 27 May — 13 August 2023
7 — 24 September 2023

argos presents From Signal To Decay: Volume 4, British composer and audiovisual artist Trevor Mathison's first solo-exhibition in Belgium. Mathison is a founding member of the legendary multimedia arts initiative Black Audio Film Collective, for which he is pivotal in establishing a sonic language that incorporates elements of dub, musique concrète, and industrial music. Alongside these activities, he also produced a vibrant body of work as an individual artist.
For argos, Mathison presents a unique constellation of mostly new works in a variety of media. In the exhibition, he focuses on the ways in which sound travels through space and consecutively disintegrates, while adding a variety of site-specific socio-political layers to this process.
During a visit earlier this year, Mathison embarked on a sonic investigation of the argos building, producing multiple recordings of its premises as well as of its surrounding neighbourhood. As a former banana ripening warehouse built in the 1960s, the original function of the argos building is intricately entwined with the global trade and distribution of this produce. Up until the early 20th century, this trade was predominantly situated in the neighbourhood surrounding argos, where bananas were imported from Congo. Echoes of this activity persist across Brussels' urban fabric, through visual references on buildings for example. Gradually, however, the banana trade routes shifted towards Latin America. Remarkably, it is only then that the argos building was established as a warehouse housing these fruits.
In From Signal to Decay: Volume 4 (2023) – an elaborate sound installation that gave the exhibition its title and which is installed on the second floor – Mathison touches upon this historical stratification. The recordings the artist made on his visit to Brussels are replayed in the gallery space, where they reverberate and interact with the building's current architecture. Alongside this, a number of compositions selected from Mathison's archive are reconfigured and combined with these new sounds, as well as with a live feed from a microphone placed outside the argos building. As such, From Signal to Decay: Volume 4 plays the building back to itself, incorporating the immediate sonic remnants of its broader colonial/historical framework while using its open and porous layout to present a constantly mutating composition.
This sonic installation is framed by two large video projections. The first one, Untitled (2018), was shot in Scotland and consists of images of grey sea, sky, and rain while featuring an evocative soundscape, whereas the second video, Untitled (Rue du Chantier 13) (2023) is silent and shows footage filmed in the neighbourhood around argos, including banana motifs on buildings that still haunt the city.
The lower gallery presents another constellation of works. Untitled (Imaginary Scores) (2023) consists of a number of enlarged prints of digital drawings originally produced on an iPad. These drawings, which feature intersecting circles and ellipses, visualise expansive sonic landscapes in which the movement of sound through space, as well as other sonic procedures culminate in imaginary scores. Furthermore, the wall-length sculptural installation Extended Tape Loops (2023) is made up of various lengths of audio tape dangling from a rail, emphasising the enhanced physicality of working with tape loops, a practice essential to Mathison's early output.
Finally, the installation Ancestral Tears (2023) features two large-scale kinetic sound sculptures placed in an area surrounded by banana leaves*, its deep sonic feedback providing an additional soundtrack to the historical and colonial traces present throughout the exhibition, the argos building, and Brussels at large.

Important note:

From 6 September onward, the exhibition will shrink in size and will merely consist of the upper floor presentation. During the exhibition's closing weekend, this floor will host an extensive discursive programme as well as a number of artistic responses to Mathison's work. This programme is organised in collaboration with Courtisane and Auguste Orts as part ofEchoes of Dissent, a trajectory of events, publications, and recordings that considers the relationship between cinema and politics from the perspective of sound.

From Signal To Decay: Volume 4 is curated by Appau Jnr Boakye-Yiadom and Oliver Fuke, with Niels Van Tomme. The project, which is ongoing, originated at CCA Goldsmiths in London in 2022.
* many thanks to the Banana Genebank (the International Musa Transit Center) & Alliance Bioversity International—CIAT in Leuven and the KU Leuven Greenhouses for the banana leaves.
Read more about the archival research for this exhibition in the essay Werfstraat 13 Rue du Chantier Cooperative Bananacopera by Loukia Batsi.
Artworks:

Upper gallery:

Trevor Mathison
From Signal to Decay: Volume 4 (2023)
Sonic installation

Trevor Mathison
Untitled (2018)
Single-channel video, sound

Trevor Mathison
Untitled (Rue du Chantier 13) (2023)
Single-channel video, silent

Lower gallery:

Trevor Mathison
Untitled (Imaginary Scores) (2023)
Digital print on fabric

Trevor Mathison
Extended Tape Loops (2023)
Mixed media sculpture

Trevor Mathison
Ancestral Tears (2023)
Mixed media sculpture