03.10.20
Location: argos
Tony Cokes: the box formerly known as
exhibition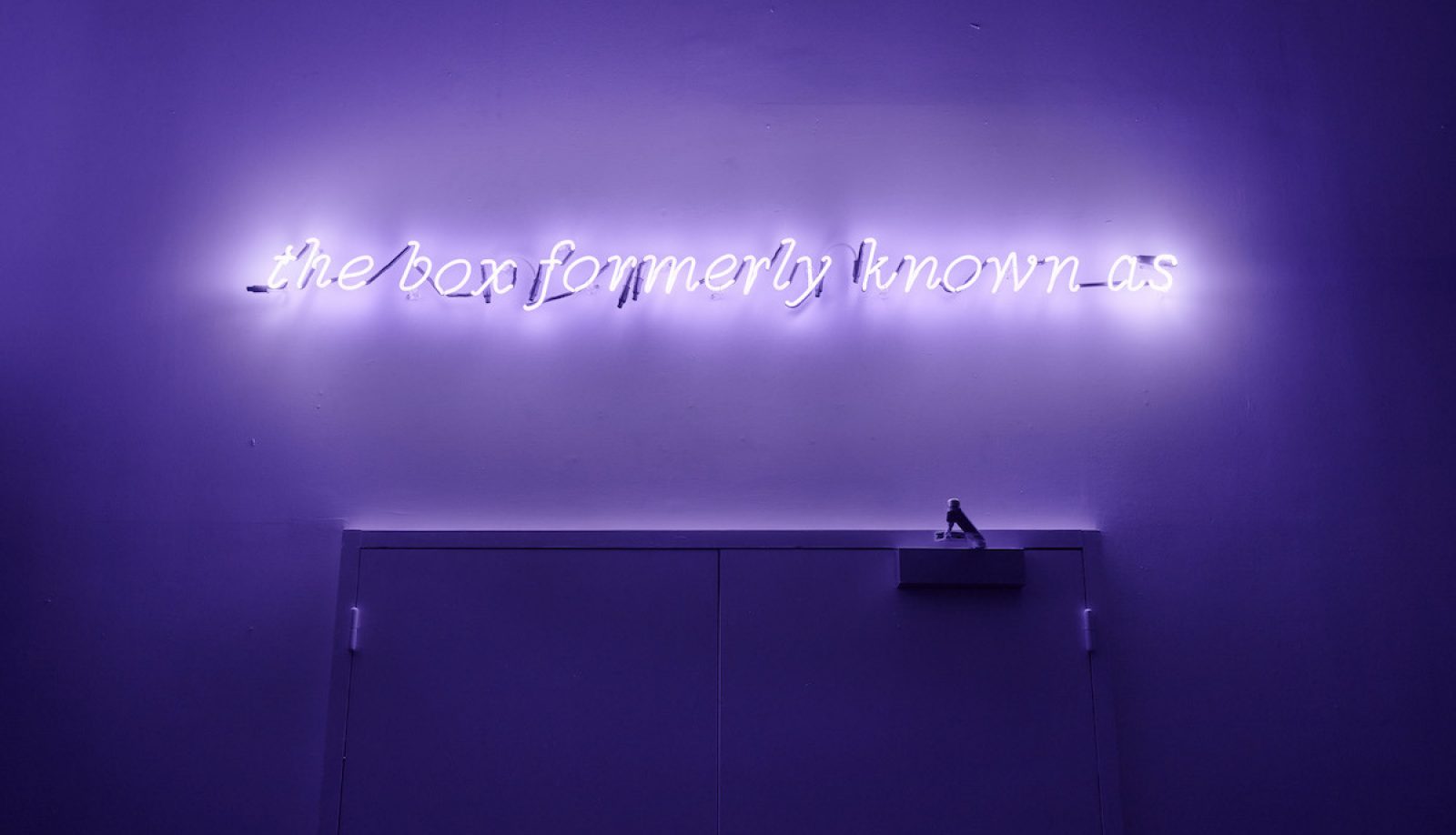 Tony Cokes
the box formerly known as (2020)
Neon sign 180 x 14,5 cm
In the fall of 2019, ₐᵣᶢᴼˢ reopened the large front doors of its black box, an act that expanded this space's limited screening function by turning it into a hybrid presentation room.
This development subsequently inspired artist Tony Cokes to produce his first neon sign for his solo exhibition at ⓐⓡⓖⓞⓢ in the fall of 2020. the box formerly known as is both a wink to the former "black box" neon display attached above its entrance door and to the late artist Prince Rogers Nelson.
The piece has been gifted to a̷r̷g̷o̷s̷ by Tony Cokes and Greene Naftali, New York. It is permanently on view.