22.12.22—09.01.23
Location:
Sander Moyson, digital & social media collaborator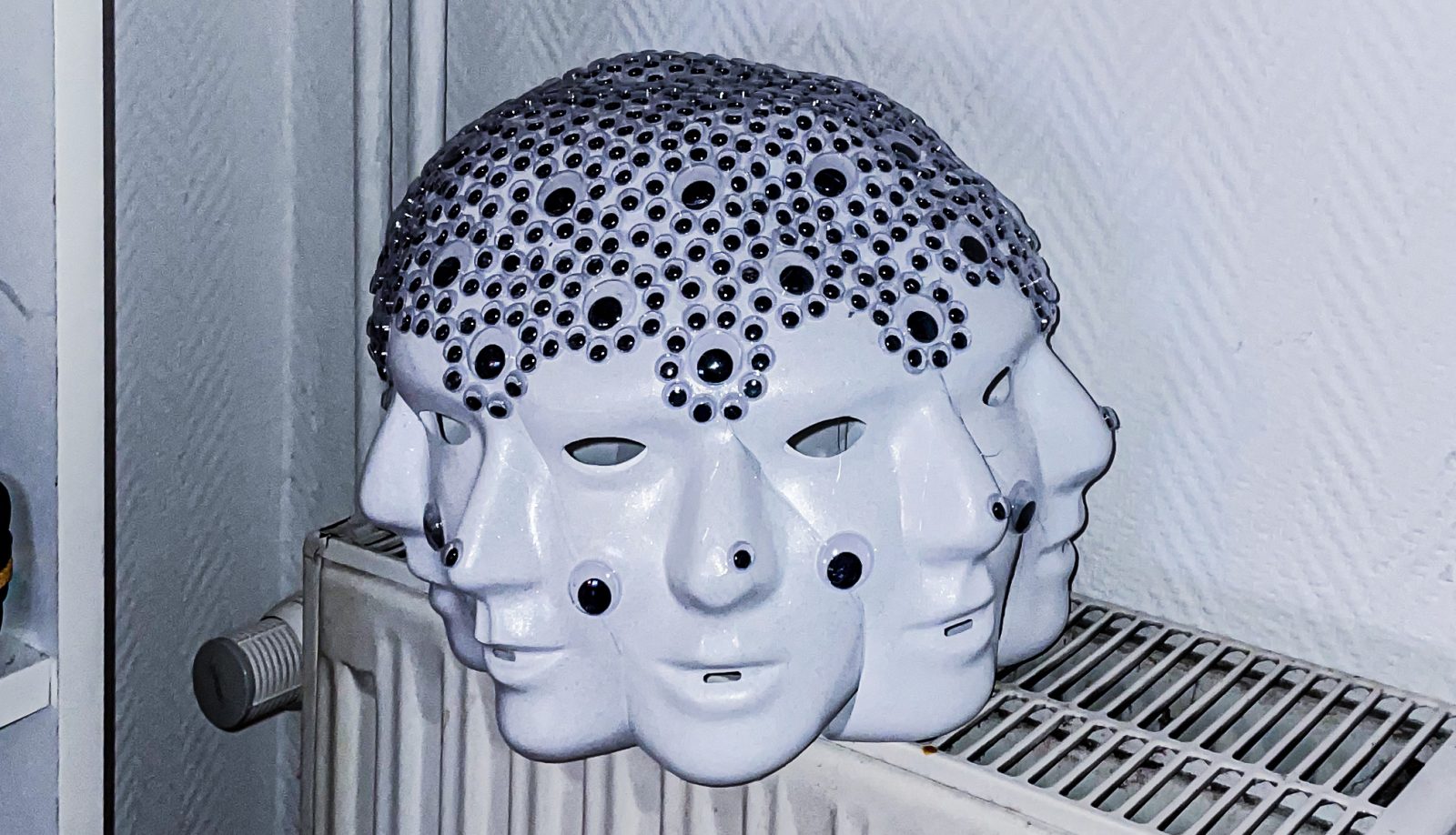 When my friends hosted their legendary annual costume party on the top floor of an old squatted office building, I took on the task of crafting an exceptional handmade costume.
As the days passed, I couldn't help but be drawn to the name 'argos' and its various mythical histories. Argus Panoptes (one of the many genealogies one can follow) sparked my imagination right away: I got excited by the idea of bringing this multi-eyed giant back to life by transforming him into a futuristic, alien apparition.
Evening after evening, I cut out dozens of masks, carefully gluing them together and covering them with a hundred eyes. A strange creature was born slowly.
Sweating under the mask during the party, I sowed confusion for many. Muffled sounds and fragmentary images crept into it: some laughed, others looked away anxiously.
Today the mask is still trying to find its way into my interior, never really fitting in with the carefully selected decoration, always unsure of its future, and of the many people who may yet revive it.