31.03.23—31.03.23
— 12:00—16:00
Location: Minard, Ghent
PAM p.m. 9
workshop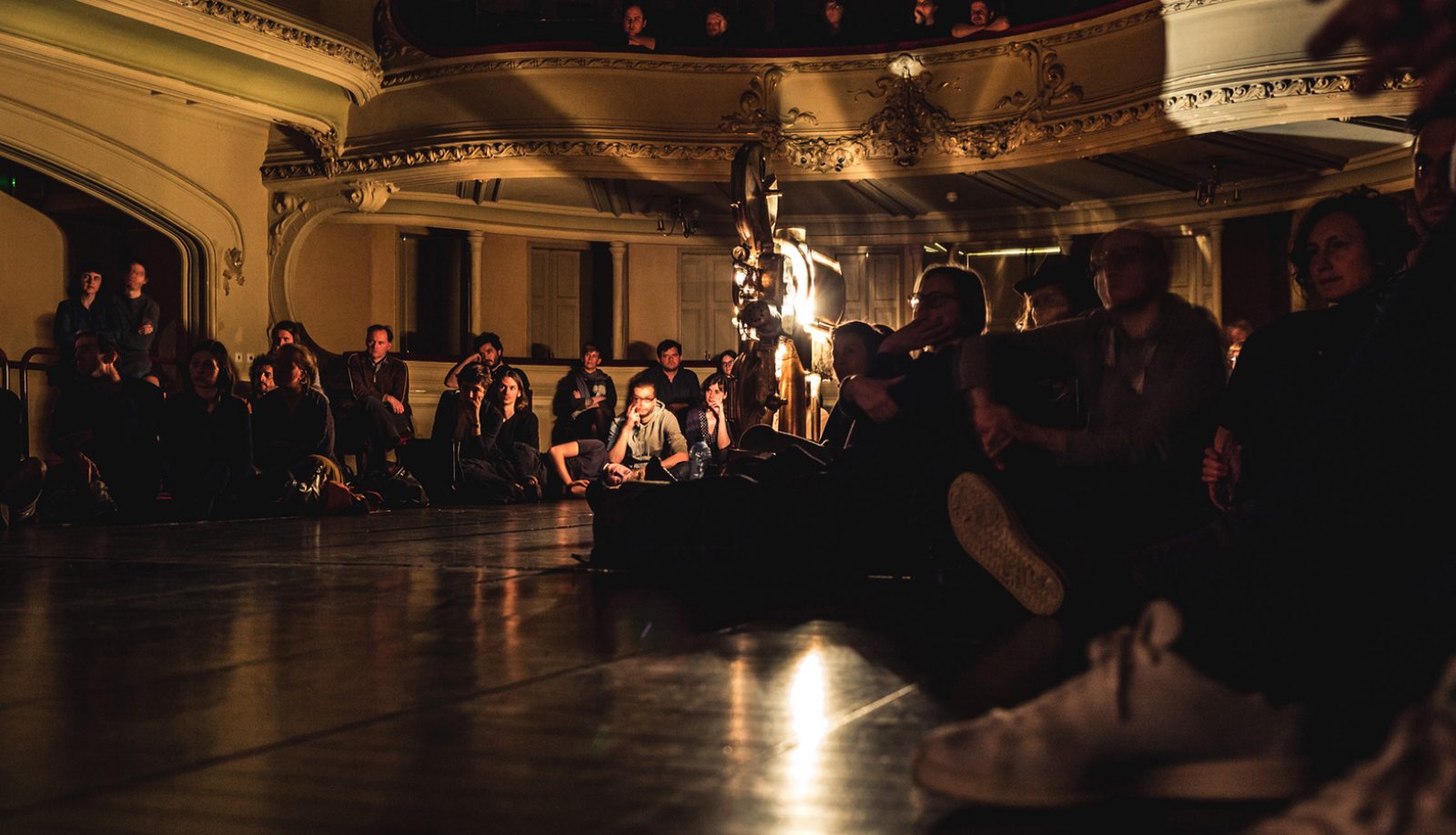 After the succesful meeting last November at ₐᵣᶢᴼˢ, we will gather again to share our questions, concerns and trajectories in the field of audiovisual arts at the Courtisane festival in Gent.
On this occasion some international curators (from among others Berwick Film & Media Arts Festival, EMAF - European Media Art Festival Osnabrück, FIDMarseille) and international audiovisual artists, filmmakers and students will join us to discuss our and their experiences, challenges, practices and modes of production and distibution.

Fill out this form by 27 March to RSVP. We will provide some soup and bread!
schedule:
12:00 welcome and have a cup of soup
12:30 general introduction, followed by a round of participants shortly introducing themselves
13:00 we break out in various smaller groups to discuss topics raised by the participants
15:00 the larger group reconvenes and our designated reporters attempt to summarise the discussions
16:00 please visit and enjoy the Courtisane festival

PAM (Platform for Audiovisual and Media arts) has grown out of a diverse assembly of organisations working with audiovisual, sound, or media arts. Today, it also includes a broader community of individuals, artists, curators, producers, and organisations active in these fields. PAM aims to exchange knowledge, tools, and resources by meeting regularly and discussing shared concerns. This edition of PAM will be hosted by Courtisane and will focus specifically on the field of audiovisual arts and film. The needs and hurdles faced by artists working with film and video will take centre stage in roundtable discussions.

Supported by Creative Europe MEDIA Desk – Vlaanderen (BE)