18.06.22—20.06.22
Location: meyboom artist-run spaces
Our Fluid Territories
event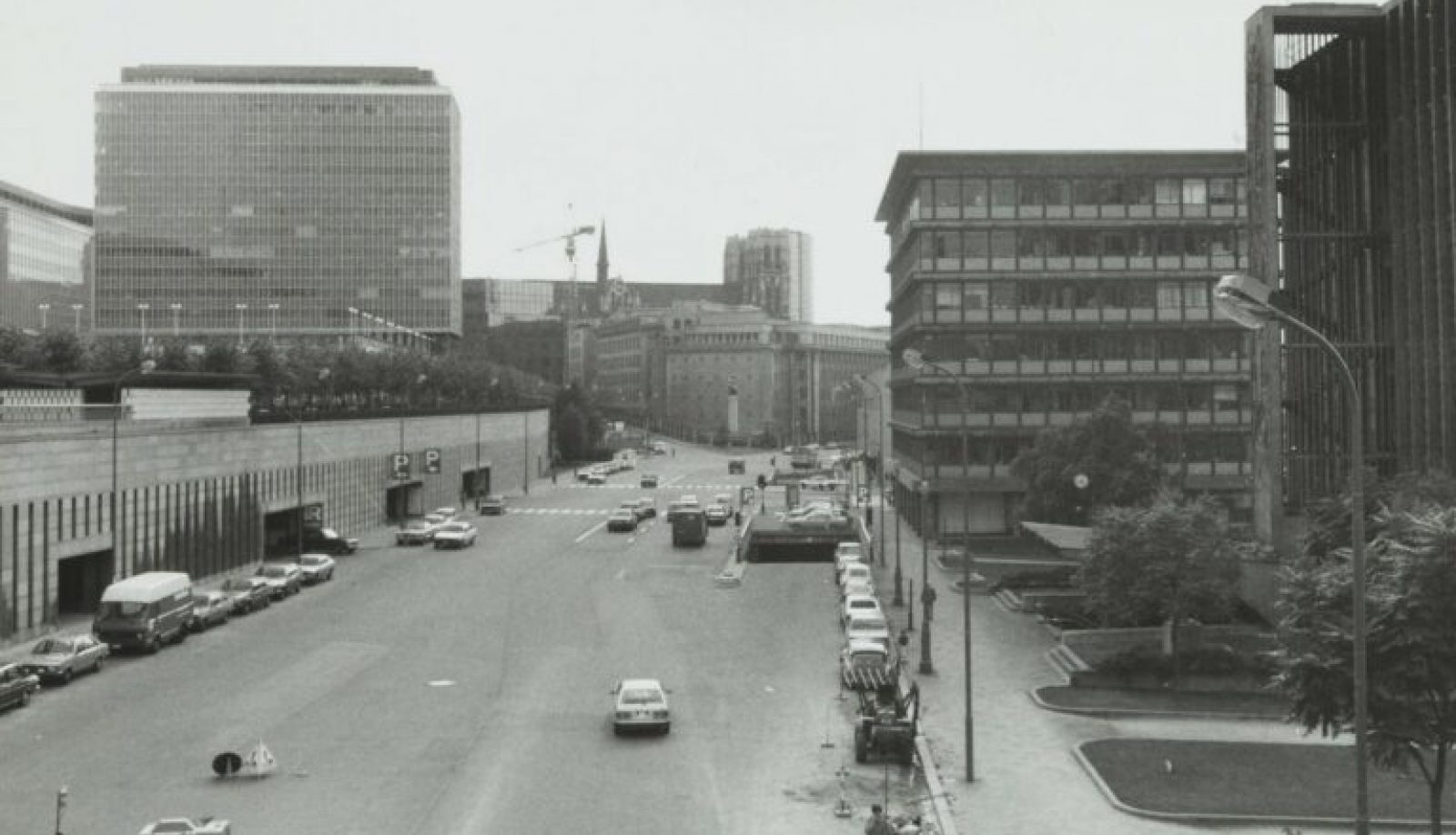 A three-day exhibition programme featuring the work of Dóra Benyó, Mladen Bundalo, Oleg Danilov & Mathieu Hendrickx, Nikolay Karabinovych, Naïmé Perrette, Ingel Vaikla and Jesse van Winden.
Our Fluid Territories proposes overlapping film projections, installations, performances and two-dimensional works dealing with the transition from socialism to capitalism in Central and Eastern Europe – uprooting and rerouting official as well as subjective identities. Each evening, three projects will be activated, allowing time and space for conversations. The constellation of works can be described as portraits of people, cities and systems – in whose interstices dialogues can unfold among everyone present. The exhibition brings together the work of 8 artists with a background of migration but at home in Brussels. The venue is an off space which housing, a former bank office from 1992, doubles as a materialisation of the marginalised capitalism that haunts some of the practices on view.

The exhibition is co-curated by all artists involved.
Installations are on view during daytime. They will be activated through conversations, film screenings and performances in an evening programme that takes place each day from 18:00. A screening programme with (short) films will be screened continuously during the daytime opening hours of the exhibition.

Visitors of the exhibition are invited to donate to an organisation that helps to assist, relocate and fund artists who are at risk of persecution, oppression or fleeing war or terror.
More information: www.ourfluidterritories.be
initiative and text : Jesse van Winden — support : VGC, jubilee platform for artistic research, argos centre for audiovisual arts, KANAL-Centre Pompidou, Hectolitre, AJC, CVB