29.10.19—29.10.19
— 09:30—18:00
Location: ARGOS
MIA #1: On video editing and related (post-)production workflows
workshop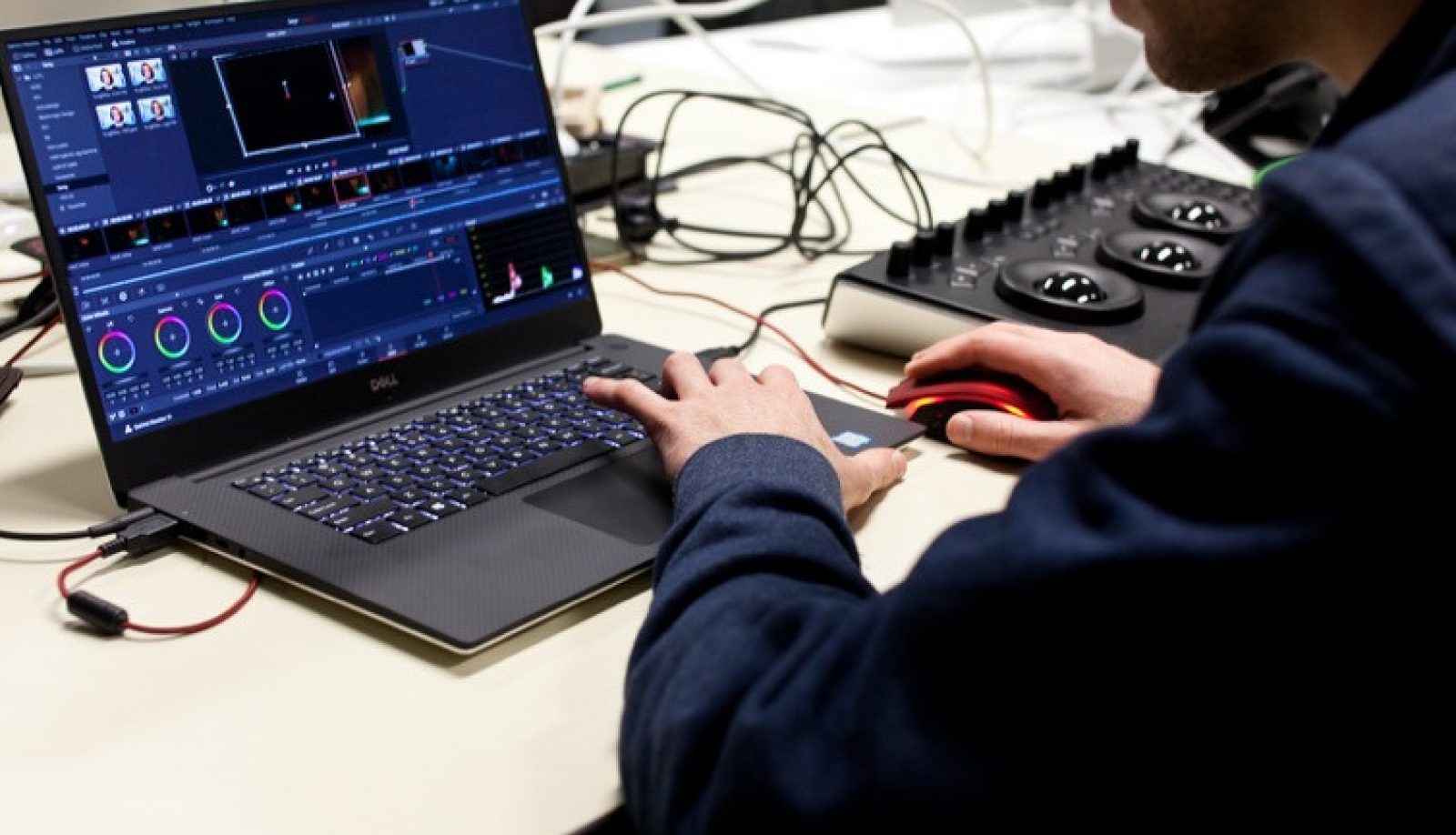 ARGOS will host the first edition of the Moving Image Atelier (MIA), a series of 1-day workshops for artists and filmmakers working alone or with small crews in the undefined territory between cinema and visual arts. Each workshop examines a specific technical dimension of audiovisual production like image, sound, and editing to strengthen artistic control and technical autonomy throughout the creative process. Participants will work with experienced practitioners with insight in the artistic process and artists with expertise in the technical dimensions of filmmaking.
During MIA #1, Dieter Diependaele and Lennert De Taeye will examine video editing and related (post-)production workflows. Discussed topics span from deciding on suitable file formats prior to shooting, organization of the editing process and integration in the post-production workflow, strategies for editing, and working with an editor, among others.
Speakers:
- Dieter Diependaele is a film editor with more than 20 years of work experience and a highly versatile track record ranging from self-produced experimental video, to documentary in all its variations, to big budget fiction feature film. He recently worked as editor for films by Sung-a Yoon, Bas Devos, Timeau De Keyser and Pieter Dumoulin. Dieter Diependaele graduated in Audiovisual Arts before becoming an editor. His combination of technical skill, insight in the artistic process, and extraordinary sensitivity for rhythm, image, and narration, makes Dieter Diependaele a highly sought-after collaborator in the Belgian film circuit.
- Lennert De Taeye is a filmmaker with specialization in post-production management. He is a frequent collaborator among Brussels-based artists and filmmakers including Olivia Rochette and Gerard-Jan Claes, Ruben Desiere and elephy. Lennert De Taeye assists filmmakers across the post-production workflow, including editing, file management, and color grading. Lennert De Taeye is currently a guest lecturer on post-production at KASK/School of Arts in Ghent.
MIA is conceived and organized by elephy. The workshop is a collaboration between invited speakers and elephy artists who also serve as moderators for each event.

Language: English.
Entrance: the fee for the afternoon workshop is 15€ (including a delicious lunch by Paso a Paso)*. For the morning lecture and the afternoon workshop, please reserve your seat by emailing info@elephy.org before 10/10/2019. Please also state if you are a student, freshly graduated or professionaly active. Limited places available.
Programme:
09:30 – 10:00 Introduction by Andrea Cinel
10:00 – 11:00 Presentation by Lennert De Taeye
11:00 – 12:00 Presentation by Dieter Diependaele
12:00 – 13:00 Lunch by Paso a Paso*
13:00 – 16:30 Hands on exercises in one group led by Lennert De Taeye and Dieter
16.30 – 17:00 Reflection
17:00 – 18:00 Reception hosted by Argos
*Paso a Paso (2019) by the artist Martha T'Hooft is a social and artistic project in which food is used to make central American migration negotiable and where the focus is on the universal necessity of food in all its forms. The work started in Mazatlan, Mexico with Las Patronas, a group of women who cook daily for passing migrants. The work became a collection of recipes and pictures that result in a cook-look-book and foodstand. The project can be seen as a trip through a no man's land of culture, language, religion, origin, customs, taste, that symbolizes the wanderings of migrants.