13.11.19—24.11.19
Location: ARGOS
media annex(e): Gernot Wieland
screening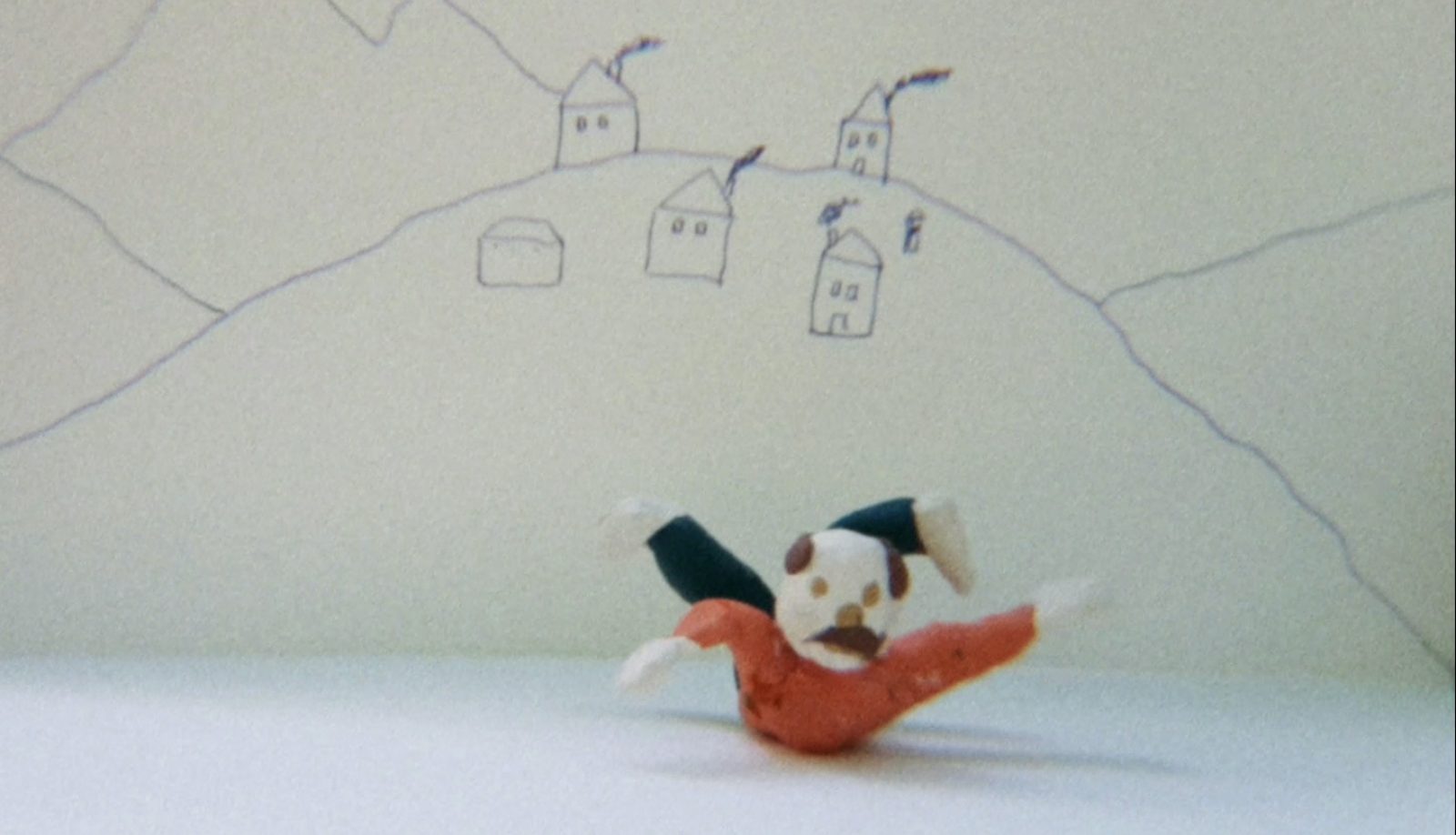 The media annex(e), which is located in our lobby area, makes our distribution, collection, and research activities visible through books, documents, artifacts, and films.

You can currently view the following film:
Gernot Wieland, Ink In Milk (2019)
Ink in Milk is Wieland's most recent film – a knotted string-figure of histories, fictions and images. Through the flickering vignettes of a schoolboy trauma, visits to a friend at a psychiatric institution and encounters with animals, Ink in Milk exposes the anxious, web-like structures that underpin the tragicomedy of existence. The artist's narrative is accompanied by a series of schematic, childlike diagrams, line drawings, ink paintings, plasticine animations, and crystalline sculptural forms, punctuated with super 8 film clips. Sometimes these images illustrate the narrative voice as gathered evidence; at other points they are oblique documents, disrupting chains of causality.
Fancy some more? Don't hesitate to browse our entire catalogue on the media library computer.