30.06.19—20.10.19
Location:
Roger Raveel Museum
Jef Cornelis: Kunst is voor weinigen (Art is for the few)
exhibition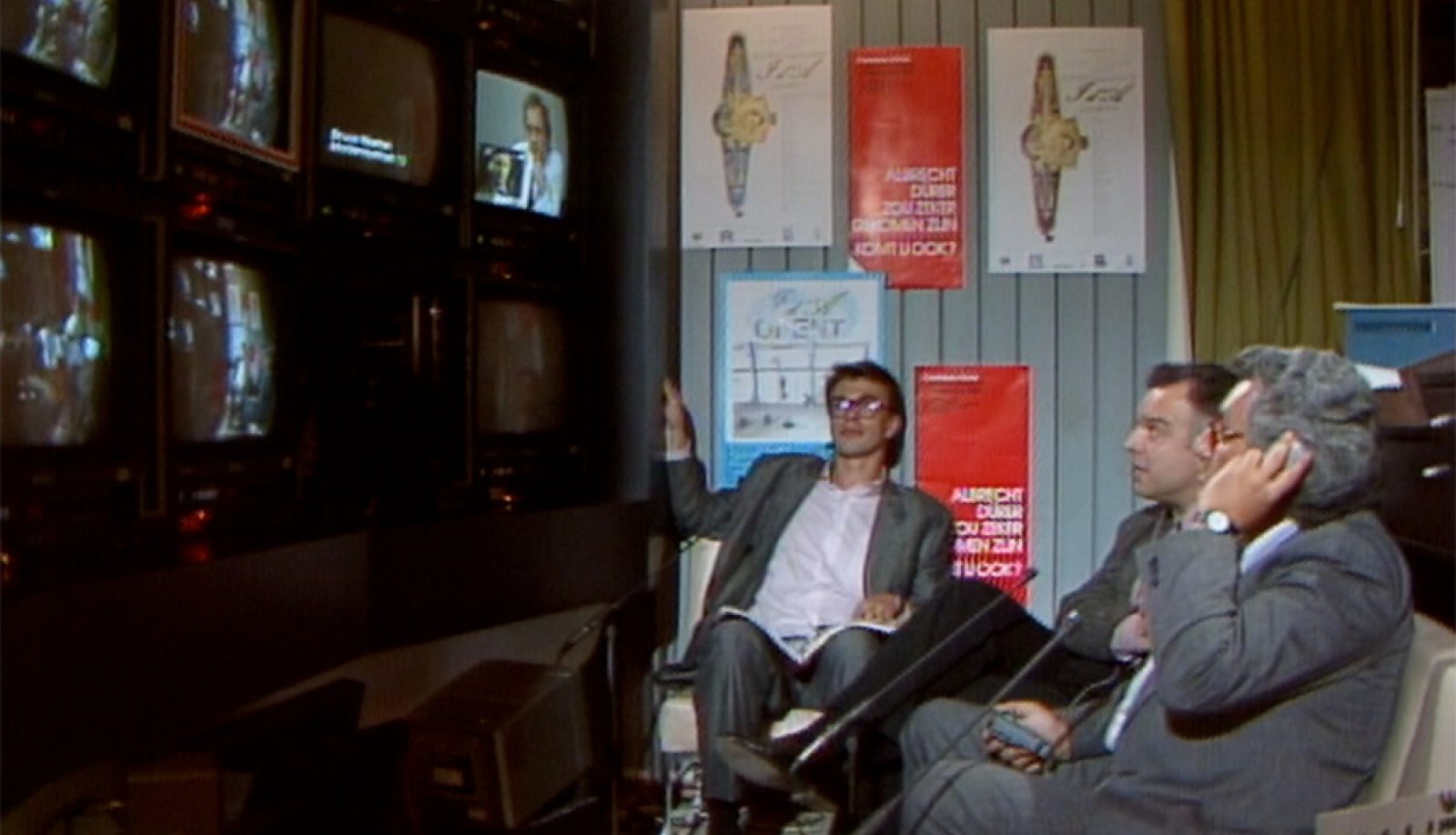 ARGOS is pleased to collaborate with Roger Raveel Museum on an exhibition dedicated to the late Belgian film- and television maker Jef Cornelis. Curated by Piet Coessens en Cis Bierinckx, Kunst is voor weinigen (Art is for the few) places more than thirty audiovisual works by Cornelis in a dialogue with contemporary sculptures and installations.
"On September 26, 2018, filmmaker and television director Jef Cornelis passed away. He left behind a unique oeuvre of films and programs on contemporary art that were commissioned by the former BRT and later the VRT. As a member or chairman of advisory and purchasing committees for the Flemish government and the business community, he was jointly responsible for the development of the most important public art collections in our country. He was also a mentor for numerous exhibition makers at home and abroad.
As a director of the former BRT, he was nevertheless the greatest advocate of contemporary art. During the second half of the twentieth century, television was the ultimate mass medium. And Cornelis used it like no other to draw the attention to art. Public elevation was a social task for the public broadcaster. He performed that task in an uncompromising and non-discriminatory manner, as a result of which his programs - in retrospect - have remained up-to-date and at the same time form a rich art-historical archive.
The exhibition consists of two parts: on the one hand a selection from the film work of Jef Cornelis in the container that architect Stéphane Beel designed at his request for BRT in 1989, now placed in the inner garden of the Roger Raveel Museum, and on the other hand a wide selection of contemporary artworks in the museum's exhibition spaces that refer to Jef Cornelis's role in the creation of various exhibition projects as well as public art collections.
For the presentation of the film program in the container, guest curator Cis Bierinckx devised a number of clusters: the Container series centrally positioned on a flat screen, a series of television programs linked to artists since the mid-1960s on a monitor and a series of films that were created on the occasion of the exhibition América. Bruid van de Zon on another monitor. Two separate clusters with De Langste Dag and a number of documentaries about Flanders are presented on monitors inside the museum. The fact that architect Stéphane Beel designed both the container and the building for the Raveel Museum is a determining factor for this structure.
The exhibition section in the museum halls refers to a number of exhibition projects from the past that I realized upon recommendation of Jef Cornelis and his role in purchasing contemporary visual arts for public collections by the advisory committees of the Flemish government and the Proximus Foundation of which we were both part. There are works by Lothar Baumgarten, Joseph Beuys, Guillaume Bijl, Marcel Broodthaers, Daniel Buren, James Lee Byars, Christo, Leo Copers, Thierry De Cordier, Raoul De Keyser, Paul De Vylder , Eugenio Dittborn, Lili Duhourie, Etienne Elias, Helmut Federle, Jef Geys, Rodney Graham, Victor Grippo, Harry Gruyaert, David Lamelas, Bernd Lohaus, Anna-Maria Maiolino, Robert Mapplethorpe, Guy Mees, Bruce Nauman, Gabriel Orozco, Ria Pacquée , Panamarenko, César Paternosto, Sigmar Polke, Roger Raveel, Walter Swennen, Luc Tuymans, Patrick Vanden Eynde, Philippe Van Snick, Jan Vercruysse, Gert Verhoeven, Lawrence Weiner and Franz West alongside an anonymous religious artwork."
(Piet Coessens Conservator Roger Raveelmuseum)