25.11.20—09.12.20
— 19:00—21:00
Location:
LA LOGE
In Between Utopia and Failure
screening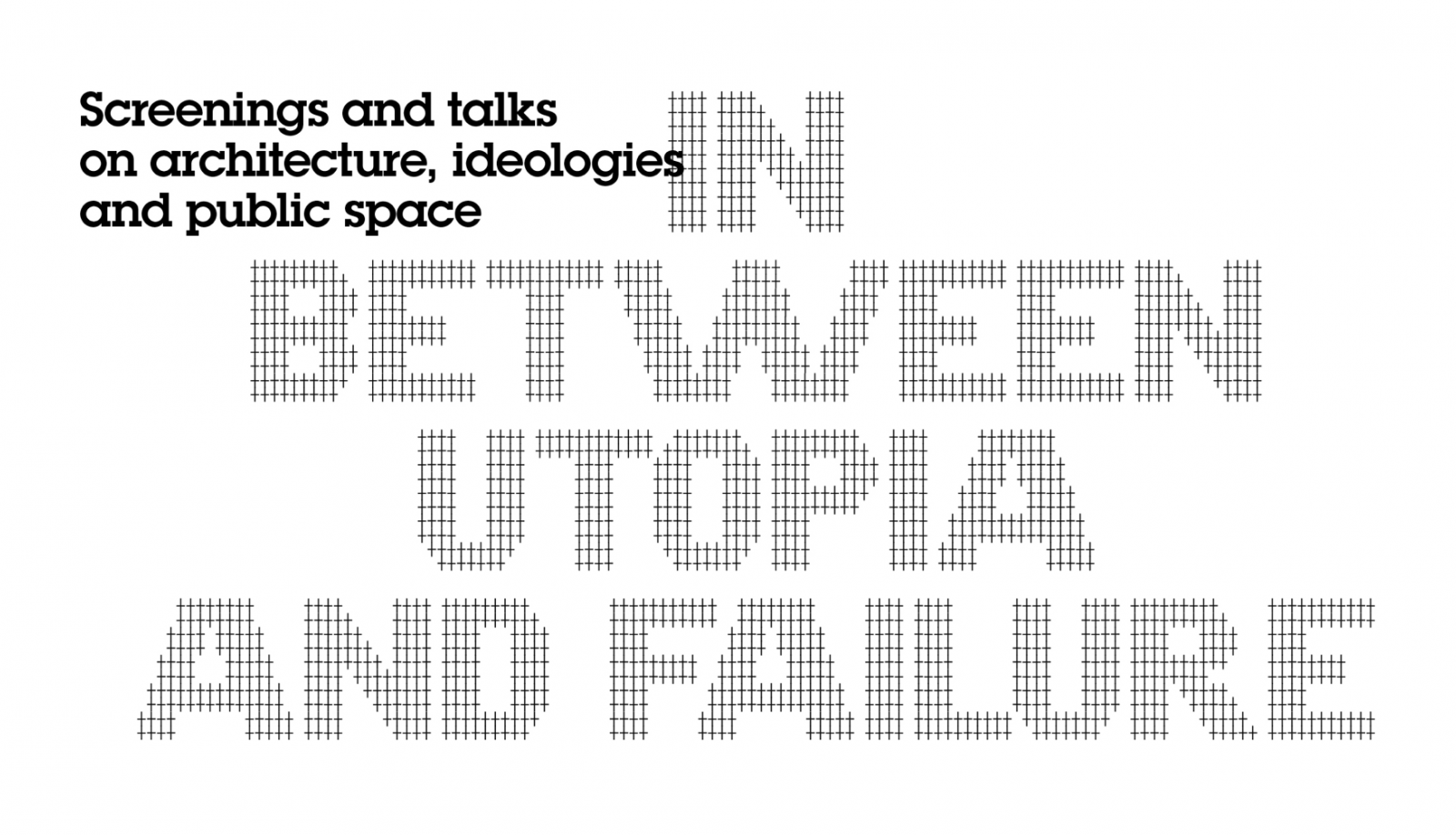 In Between Utopia and Failure is a collaboration between ARGOS and La Loge, Brussels, organised in the framework of the exhibition Omnia Communia Deserta by Mona Vǎtǎmanu & Florin Tudor at La Loge.
Omnia Communia Deserta offers a reflection on architecture in relation to ideologies, politics, and public space. Following on from these problematics, the public programme In Between Utopia and Failure aims to resituate the issues present in the exhibition within the local context of Brussels. Throughout a live-stream series of events — including film screenings and talks — the online programme will address the Belgian capital's socio-political situation, ranging from its relationship to the past and its intensive post-war urban development, to its inherently political and international character.
In both cases of Bucharest and Brussels, the prevailing powers in the 1960s - 1970s and their ideologies made a lasting imprint on the urban landscapes, driven by a similar desire for modernity to erase past developments. What do we inherit from the ruins of these utopias? How can we apprehend the chasm between the grandiloquence of their origins and their fall? How are we to behave within these spaces today? What progress is still possible? Over the course of four chapters, the programme will endeavor to rethink and discuss the concept of modernity in a decompartmentalized and global manner, using artistic, philosophical, and socio-political proposals as a framework.
With: Herman Asselberghs, Jef Cornelis, Vlad Ionescu, Ludovic Lamant, Gery Leloutre, Maria Tarantino, Ovidiu Ţichindeleanu, Emma van der Put, Mona Vǎtǎmanu & Florin Tudor.
Programme:
MY BELOVED BUCHAREST
25 november, 7pm
Screening of Gagarin's Tree (2016) by Mona Vǎtǎmanu & Florin Tudor, followed by a videoconference with Mona Vǎtǎmanu & Florin Tudor, and Ovidiu Ţichindeleanu, moderated by Vlad Ionescu.
BRUSSELS, THE FALL OF IDEOLOGY
8 december, 7pm
Screenings of Waarover men niet spreekt 2: Alice in
Wonderland (1986) by Jef Cornelis; Charlie De Pauw: promoteur (1983) by Claude Lebrun, followed by a talk with Ludovic Lamant.
INHABITING THE IMPASSE OF MODERNITY
9 december, 7pm
Screenings of Altogether (2008) by Herman Asselberghs; Mall of Europe (2018) by Emma van der Put in presence of the artists, in conversation with Gery Leloutre.
The event will be complemented by the screening of Our City (2014) by Maria Tarantino, available on our platform during the week of the event.
Practical
Free entrance with a very limited capacity.
Book your ticket here.
Venue: La Loge with live streaming (details to be announced) Language: English

Visit the La Loge website for the details. www.la-loge.be