18.11.21—19.12.21
Location: the box formerly known as
Flatform: History of a tree
exhibition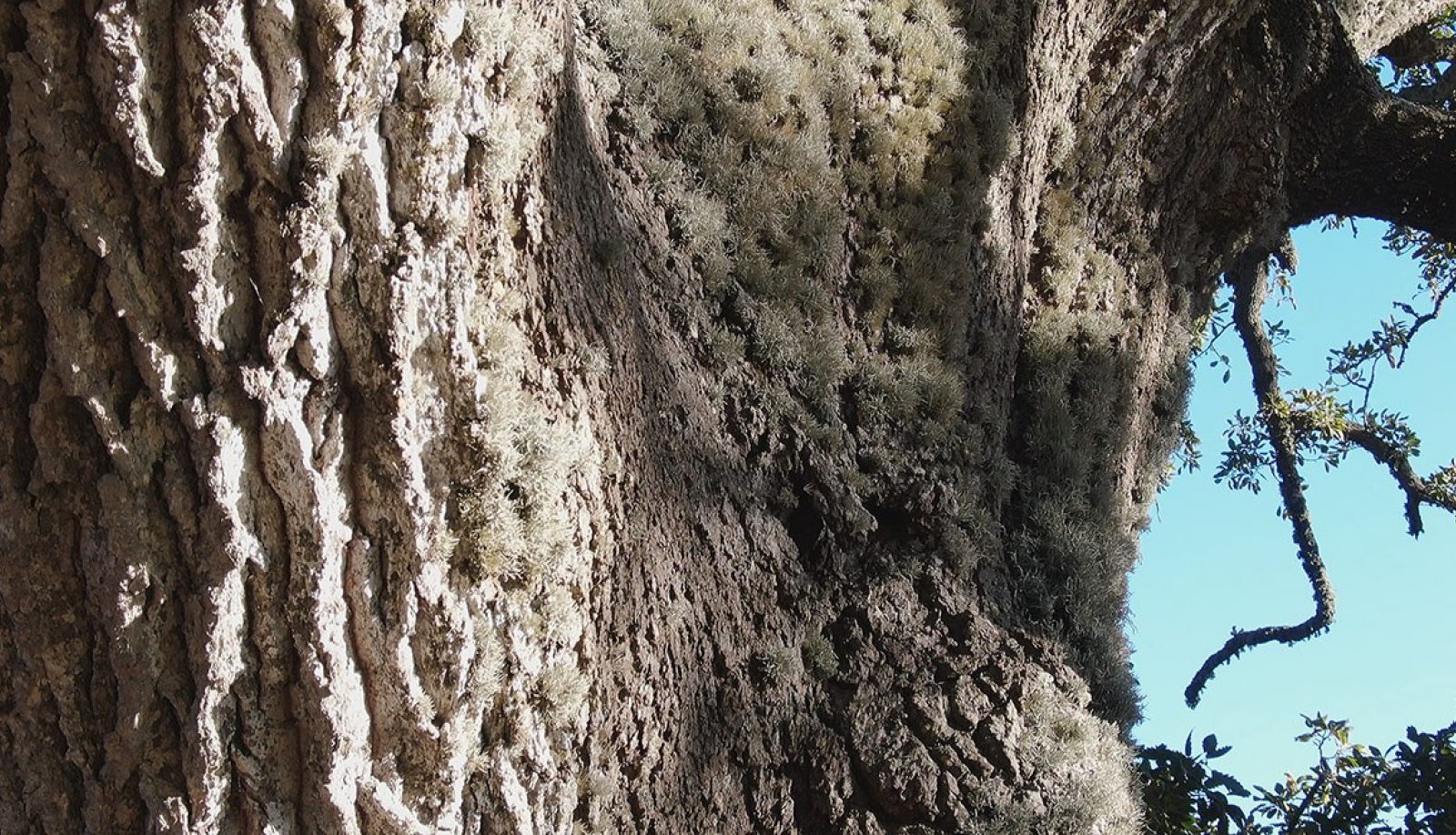 Seasons change and centuries pass, while an old tree remains. Visitors, human and animal alike pass underneath its long, knotted branches. We hear a variety of languages spoken, often accompanied by songs and music. Standing at a crossroads of worlds, the majestic Valonia Oak is a silent witness to the turbulent history of the Salento region. Welcoming some to rest in the shade of its foliages, it allows others to pasture or fight wars at its roots.
History of a Tree is shot from roots to spire by one, seemingly continuous, drone-made take. With a non-human living organism as its monumental protagonist standing proudly at the centre of this portrait, the film evokes the existence of a wider territory without ever showing it. The Oak of the Hundred Knights rooted 900 years ago close to the town of Tricase in Salento (Southern Italy). It is an immovable, vital and perennial part of a vast, constantly changing landscape. With this film, Flatform composes a symphony of forms, speech, and music.

*History of a tree (24') is presented with English captions.
--
about the artists
Flatform is a collective artist based in Milan and Berlin. It was founded in 2006 and makes installations and films that revolve around landscape and biopolitics. Their award-winning shorts have been featured in festivals worldwide and are shown in museums and institutions ranging from Centre Pompidou in Paris to Eye Filmmuseum in Amsterdam.
more information
www.flatform.it - www.historyofatree.org
The book History of a tree, published by Silvana Editoriale on this project, will be available at rile* bookshop and Piola Libri.
--

with the support of the Italian Council