23.09.23—23.09.23
— 16:30—21:00
Location: argos
Echoes of Dissent (Vol. 2): Trevor Mathison and Nkisi
event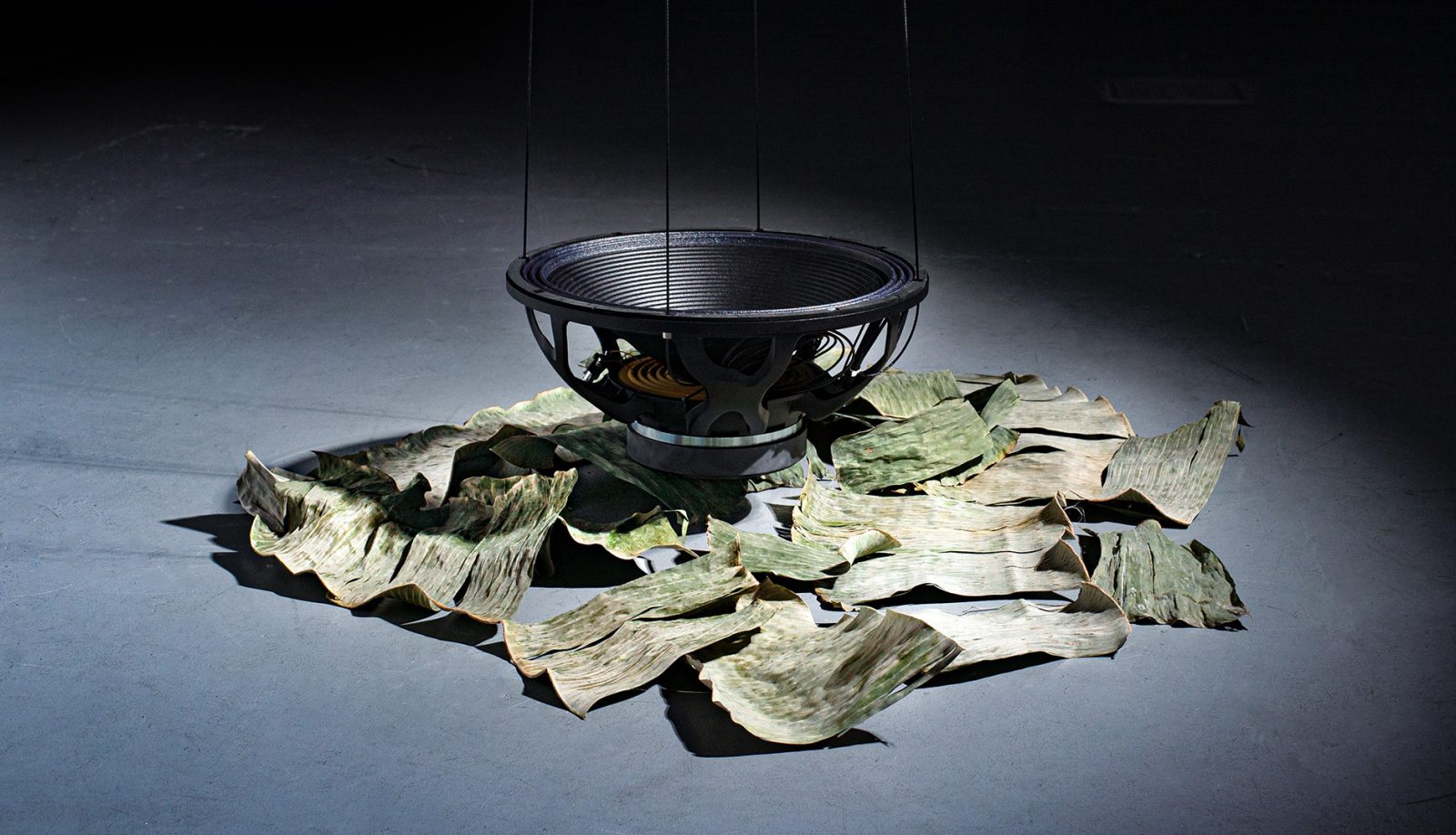 To mark the closing weekend of Trevor Mathison: From Signal To Decay: Volume 4, 𝓪𝓻𝓰𝓸𝓼 presents a special event with Trevor Mathison and Nkisi. Highlighting two distinct yet related approaches to radical Black sound and its interweaving aesthetic explorations, both artists respond to and extend Mathison's exhibition.
This is the second iteration of a series of gatherings gravitating around the question: How to think of the sonic as a site of dissent? It also indicates the launch of Trevor Mathison's second record on Purge Records, which is called From Signal to Decay, Volume 5.
Schedule:
16:30 Doors open
17:00–18:00 Sonic intervention by Trevor Mathison
18:00–19:00 Conversation with Trevor Mathison and Nkisi, moderated by Oliver Fuke and Niels Van Tomme
19:00–20:00 Break with food and drinks
20:00–[...] Hybrid live/DJ set by Nkisi
Price: pay what you can (suggested donation: 8€)
About Trevor Mathison:
Trevor Mathison is an artist, composer, sound designer, and recordist. His sonic practice centres on creating fractured, haunting aural landscapes and integrating existing music and has featured in over thirty award-winning films. Mathison is a founding member of the legendary multimedia arts initiative The Black Audio Film Collective, which was active from 1982 until 1998. Mathison has also founded and been active in a number of experimental sonic groups – Dubmorphology, Hallucinator, and Flow Motion. He is also a pioneer of sound installation work.
About Nkisi:
Nkisi produces intense, powerful sonics influenced by ancient Kongo rhythms, rhythmic noise, our planetary electromagnetic grid, and experimental improvisation. A creative musician and visual artist, she is one of the co-founders of NON Worldwide, a subversive music collective representing the African diaspora. Recently she launched her record label INITIATION as well as the research platform The Secret Institute, which explores the secrets and mysteries of vibrational rhythm, the ritual as a socio-political tool, invisible gestural sonics, and strategies of trance.
A collaboration between argos, Auguste Orts, and Courtisane, with the support of KASK School of Arts Gent & VGC.