23.04.21—30.04.21
— 09:00—09:00
Location: ARGOS website
Double Bill: Leandro Katz
screening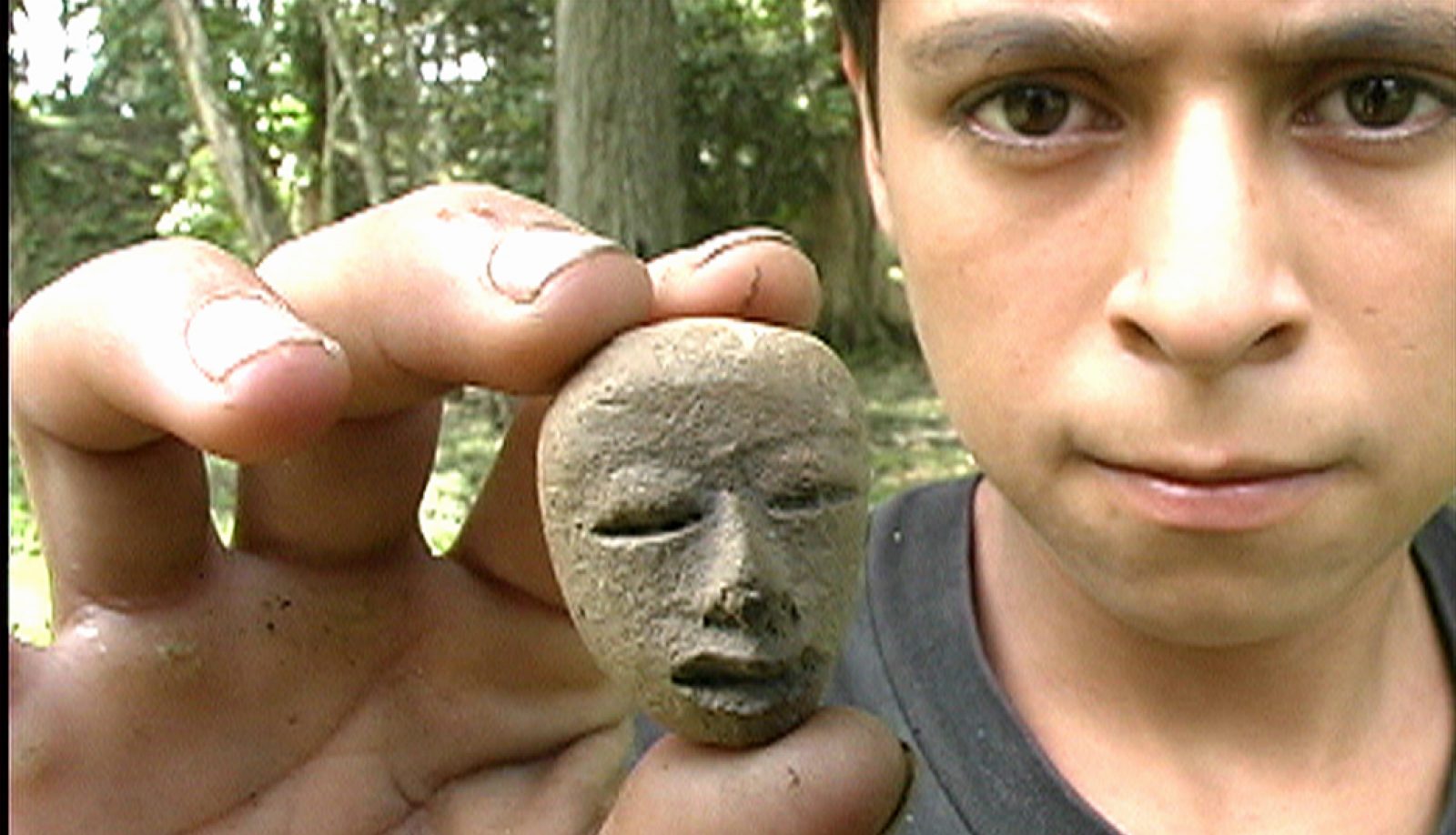 On the occasion of Sam Durant's solo-exhibition at CC Strombeek, ARGOS is pleased to present two short films by Leandro Katz selected by Durant for a week-long online screening.
Leandro Katz (b. 1938, Buenos Aires) is an American-Argentinian visual artist, writer, poet and filmmaker. His films are often long-term projects based on historical and anthropological research. Examples include The Catherwood Project, a photographic reconstruction of John Lloyd Stephens and Frederick Catherwood's archaeological expeditions to the ancient Maya sites in Central America and Mexico; The Day You'll Love Me, a meditation on Ernesto Che Guevara's capture and execution in Bolivia in 1967; and Vortex, a 22-year-long research project about the social and literary history of the rubber industry in the Amazon region of the Putumayo river.
The colonial footprint in Central and Latin America has been the central theme of Katz's work, like in his short documentary film Paradox (2001). Katz portrays the banana industry in the immediate vicinity of the archaeological site of Quiriguá in Guatemala. He shows a harrowing image of the desperate labourers who are the direct victims of a transnational global economy. Juxtaposing the pre-Columbian Maya culture and the bleak reality of today, Paradox is an explicit manifesto about one of the greatest paradoxes of the Latin American continent: more often than not, the region's abundant natural resources have brought political instability, poverty, exploitation and tyranny instead of prosperity or stability.
In addition to his documentary work, Leandro has enjoyed worldwide acclaim since the 1970s with his experimental narrative films. The 1986 metaphysical, absurdist thriller The Visit tells the story of two men pursuing each other, without the viewer becoming part of the plot. Through its divergent narrative sensibility, its emphasis on the drama of the moment and its palpable pleasure in inexplicable situations, The Visit illustrates Katz's lifelong interest in semiotics. The dialectics between looking and reading, reality and representation, perception and meaning, is the starting point for almost 50 years of thinking in and about film.
Double Bill: Leandro Katz is co-organised by CC Strombeek and ARGOS.