Location: Kasseler Dokfest
#Distribution: Kasseler Dokfest
screening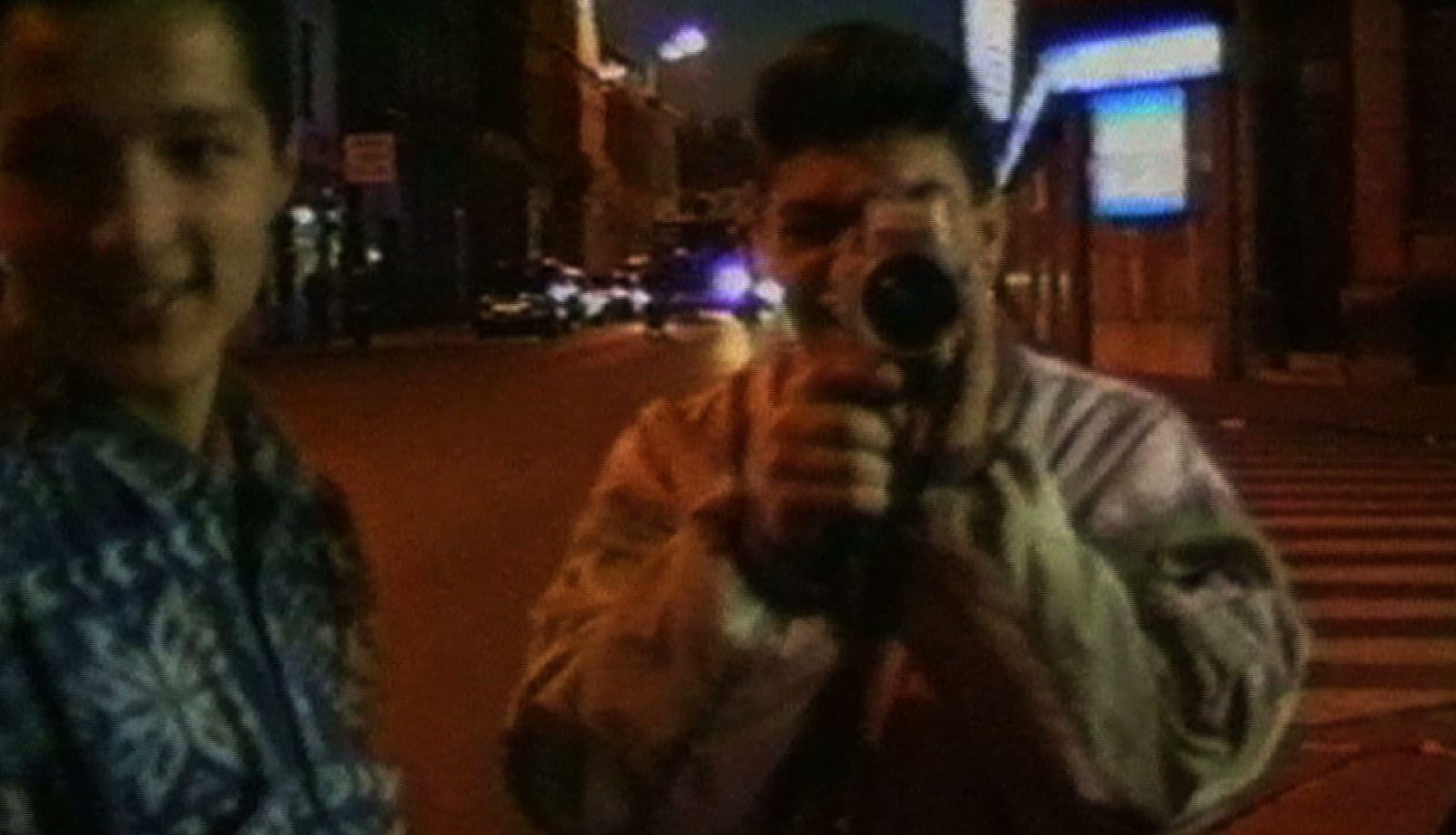 Distribution in Profile: argos centre for audiovisual arts
Comment Filmer? is a reflection on how to capture and subsequently present "reality", while touching on the consequences and responsibilities these choices entail. This screening is inspired by Johan Grimonprez's Comment Filmer Molenbeek? (1994), a video in which the artist addresses agency in documentary filmmaking through the recording of a film workshop involving teenagers in Molenbeek. Grimonprez's video is a response to media depictions of this marginalized Brussels neighbourhood, which alternated problematic representation with erasure at the time. The work constructs a powerful counterimage by giving the workshop participants a camera and full agency over what they record. In thinking about capturing "reality" critically, the artists in this program similarly bypass habitual hierarchies of documentary production and imagination while using the medium to foreground alternately political, intimate, humorous, painful, or intimate approaches to the process of filmmaking itself.

Comment Filmer Molenbeek? (Johan Grimonprez, 1994)
This short film by Johan Grimonprez is the result of a workshop in which artist Franciska Lambrechts gave teenagers a super-8 camera with 3 B/W films and audio recording equipment. The participants of the workshop were asked to capture the neighbourhood in which they live: Molenbeek. The resulting film is a creative montage of image and sound in which the workshop and the various topics that were discussed by the teenagers take centre stage.
Duration: 5 Min.
Countries: Belgium
Languages: French
Subtitles: English
Premiere: German Premiere
The Lost Sail (Justine Cappelle, 2022)
In this first part of the Incompetence cycle, artist Justine Cappelle focuses on the inability to show images. The film is based on a conversation Cappelle had with the Chinese film director Zao Wang who experienced an extreme form of censorship while making a film. He saw his feature The Lost Sail transform into The Precipice Game and talks about how this transformation took place.
Duration: 8 Min.
Countries: Belgium
Languages: English
Subtitles: English
A Certain Amount of Clarity (Emmanuel Van der Auwera, 2014)
A Certain Amount of Clarity is composed of internet found footage circulating in an online community of teenagers that responds to a viral video showing an actual murder. The teenagers capture their emotional responses in order to expose themselves online. The murder video perpetually offscreen, the off-camera horror clones itself in the imagination of the viewer while simultaneously preventing the possibility to adopt the position of witness.
Duration: 29 Min.
Countries: Belgium
Languages: English
What I'm Looking For (Shelly Shiver, 2004)
A woman sets out to photograph moments of intimacy. On an internet dating site she writes: "I'm looking for people who would like to be photographed in public revealing something of themselves…" What I'm Looking For documents this adventure, as well as the connections formed at the intersection between virtual and actual public space. The video is a rumination on the nature of photography and the persistence of vision. It is a short tale of desire and control.
Duration: 15 Min.
Countries: United States
Languages: English
This programme will be introduced by argos' head of distribution Laurence Alary and moderated by the head of the selection committee of the festival Azin Feizabadi. More information.

40th anniversary of Kassel Dokfest