Location: EMST - The National Museum of Contemporary Art
Argos @ EMST
screening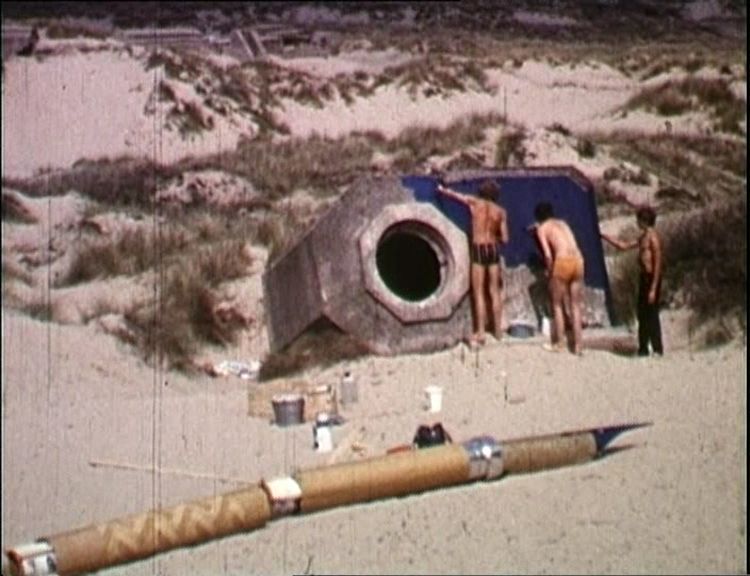 Thursday 26 January | 19:30 – 21:30 Saturday 28 January | 12:00-14:00
Argos presents a video program in the frame of EMST and M HKA collaboration. The exhibition entitled 'Urgent Conversations: Athens – Antwerp' was inaugurated on October 31, 2016 and runs until January 29, 2017.
The exhibition aims to be a theoretical and visual dialogue, based on works from the collections of both Museums, which includes more than 70 works and is structured in 22 thematic units. In April 2017, the exhibition will travel to Belgium on a smaller scale.
'Urgent Conversations: Athens – Antwerp' is the first temporary exhibition in the long overdue public unfolding of the Greek National Museum of Contemporary Art, Athens (EMST). The project offers a reflective dialogue between the collections of EMST and M HKA, the Flemish Contemporary Art Museum, based in Antwerp. This exhibition commences the program EMST in the World. The impulse of both Urgent Conversations: Athens – Antwerp and EMST in the World is the necessity of cultural dialogue on a global scale, also within multifaceted Europe. Societies nowadays tend to polarize in 49 % versus 51 % camps, negotiations start from antagonistic positions as a default position, introversion and individualism became entrenched states. There may be loftier aspirations than the capacity of conversation, but its recent fragility often reached critical levels and can be described as an urgent situation.
- Marcel Broodthaers: Musée d'art du XVIIe siècle by Jef Cornelis (1969, 00:04:58", b&w)
- Inktpot by Luc Deleu, Filip Francis & De nieuwe Coloristen (1971 00:05:14 col.)
- L'objet by Jacques-Louis Nyst (1974 00:10:43 b&w) - Violin Fase by Eric Pauwels (1986 00:11:44 col.)
- Violin Fase by Eric Pauwels (1986 00:11:44 col.)
- Dance of the seven veils by Anne-Mie Van Kenckhoven (1991 00:06:36 col.)
- LOST NATION, January 1999 by Johan Grimonprez ( 1999 00:16:57 col.)
- Cantaert Hunter 8906020 by Ria Pacquée (2003 00:03:01 col.)
- Plot Point by Nicolas Provost (2007 00:13:39 col.)
- LILI by An van. Dienderen (2015 00:12:00 col.)
The screening program will be presented by Andrea Cinel, Curator and Program Coordinator of Argos-Centre for Art and Media
Thursday 26 January | 19:30 – 21:30
Saturday 28 January | 12:00-14:00
EMST (The National Museum of Contemporary Art, Athens)
Kallirois ave. & Am.Frantzi str., 11743 Athens, Greece
https://www.emst.gr/en/