11.02.23—07.05.23
Location: argos
BEATRIZ SANTIAGO MUÑOZ: ORIANA
exhibition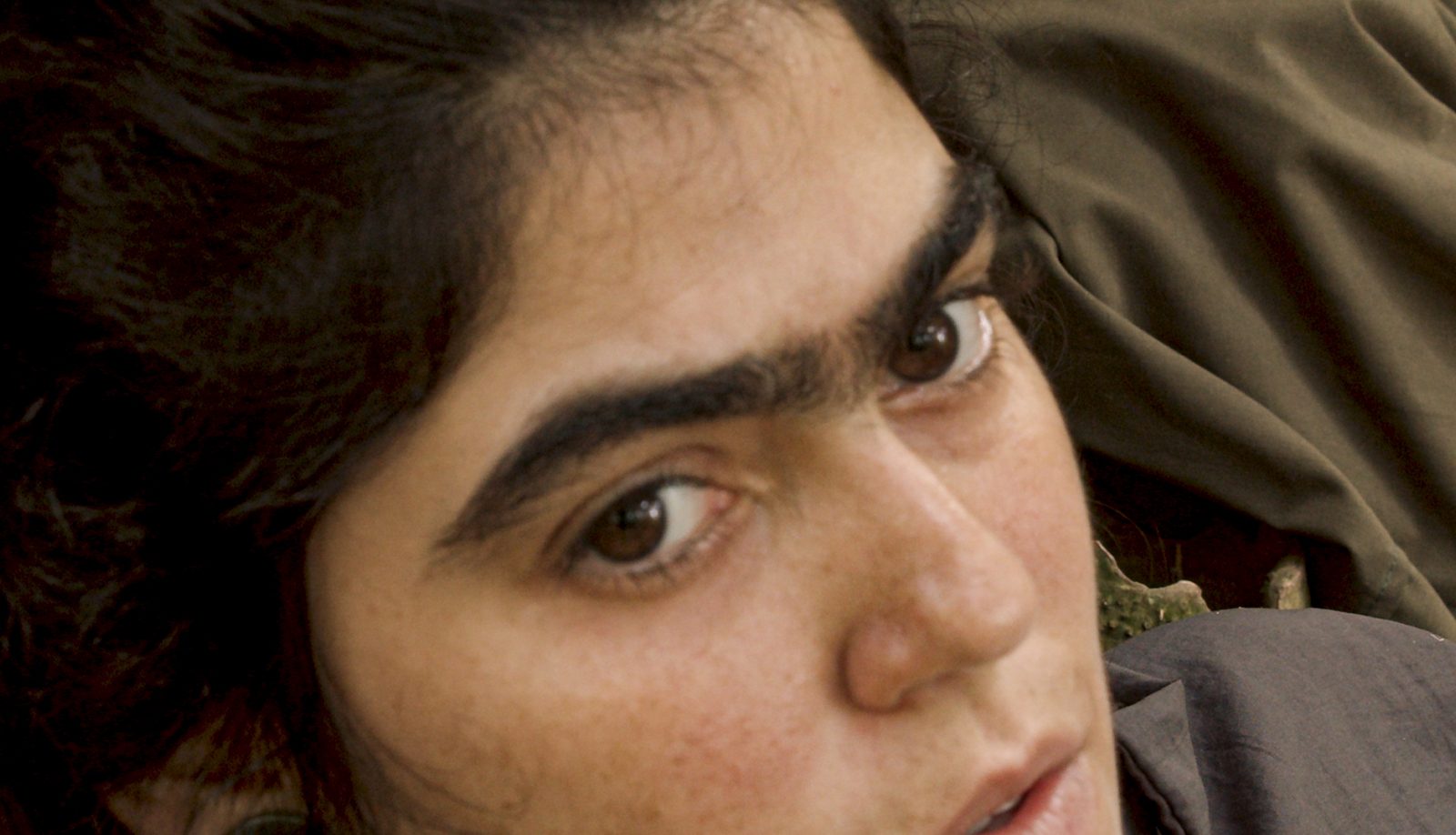 This winter 𝕒𝕣𝕘𝕠𝕤 presents Oriana, the first solo exhibition in Belgium by Puerto Rican artist Beatriz Santiago Muñoz. The presentation consists of a single multi-channel audiovisual installation that is spread out across the argos building.
Oriana is based on feminist writer Monique Wittig's novel Les Guérillères from 1969. In Wittig's experimental text, heteronormative gender roles are rejected through the use of a newly created grammar that challenges conventional binary arrangements. Santiago Muñoz's free and procedural reinterpretation of Les Guérillères transposes Wittig's remarkable linguistic inventions into an equally unconventional filmic structure. In the work, a band of militant feminists – mostly close collaborators and acquaintances of Santiago Muñoz – are invited to inhabit an undefined space-time proposed by the artist.
Filled with inexplicable encounters, Oriana unfolds across forests, caves, rivers, and the ruins of industrial and colonial infrastructures. Through frenzied choreographic interludes and silent rituals, this elaborate audiovisual experience charts a world of perceptual distortions and collective processes. Everyday objects turn into mysterious assault weapons, while ancestral spirits and the recently deceased hauntingly pervade the filmic space.
By bringing together these disparate elements, Oriana's unusual storylines make abstract, hybrid characters tangible. These storylines are enhanced by the original soundtrack by Brazilian post-punk band Rakta. Yet they are also placed in dialogue with the peculiar modernist – industrial – architecture of the ⓐⓡⓖⓞⓢ building, as well as the graphic interventions by Brussels-based studio D-E-A-L on the facade and in the lobby area of 𝓪𝓻𝓰𝓸𝓼, which act as possible pathways through the plethora of images and sounds created by Santiago Muñoz.
Beatriz Santiago Muñoz develops her films and videos through writing, as well as through chance encounters and structured improvisation with non-actors. Using tools of ethnography, the artist mines local histories and indigenous mythologies, creating multilayered filmic interventions that juxtapose documentary with fiction and storytelling. For Santiago Muñoz, the camera is an instrument of mediation between those in front of and behind the lens. The mutual recognition of each other's presence is thus the starting point for establishing pivotal audiovisual connections, which form the conceptual basis of her work.
Throughout Oriana, these elaborate connections are further heightened by the work's intricate structure. This way, Beatriz Santiago Muñoz convincingly transforms Wittig's radical literary world into thought provoking audiovisual encounters, while reimagining viewers as subjects of perpetual becoming.
Beatriz Santiago Muñoz: Oriana is co-curated by Fernanda Brenner and Niels Van Tomme. It is a collaboration between ⒜⒭⒢⒪⒮ and Pivô in São Paulo, Brazil. With promotional support by Brussels Independent Film Festival.