03.08.23—06.09.23
— 12:00—12:00
Location: online
argos tv54: Jan Dietvorst & Roy Villevoy
screening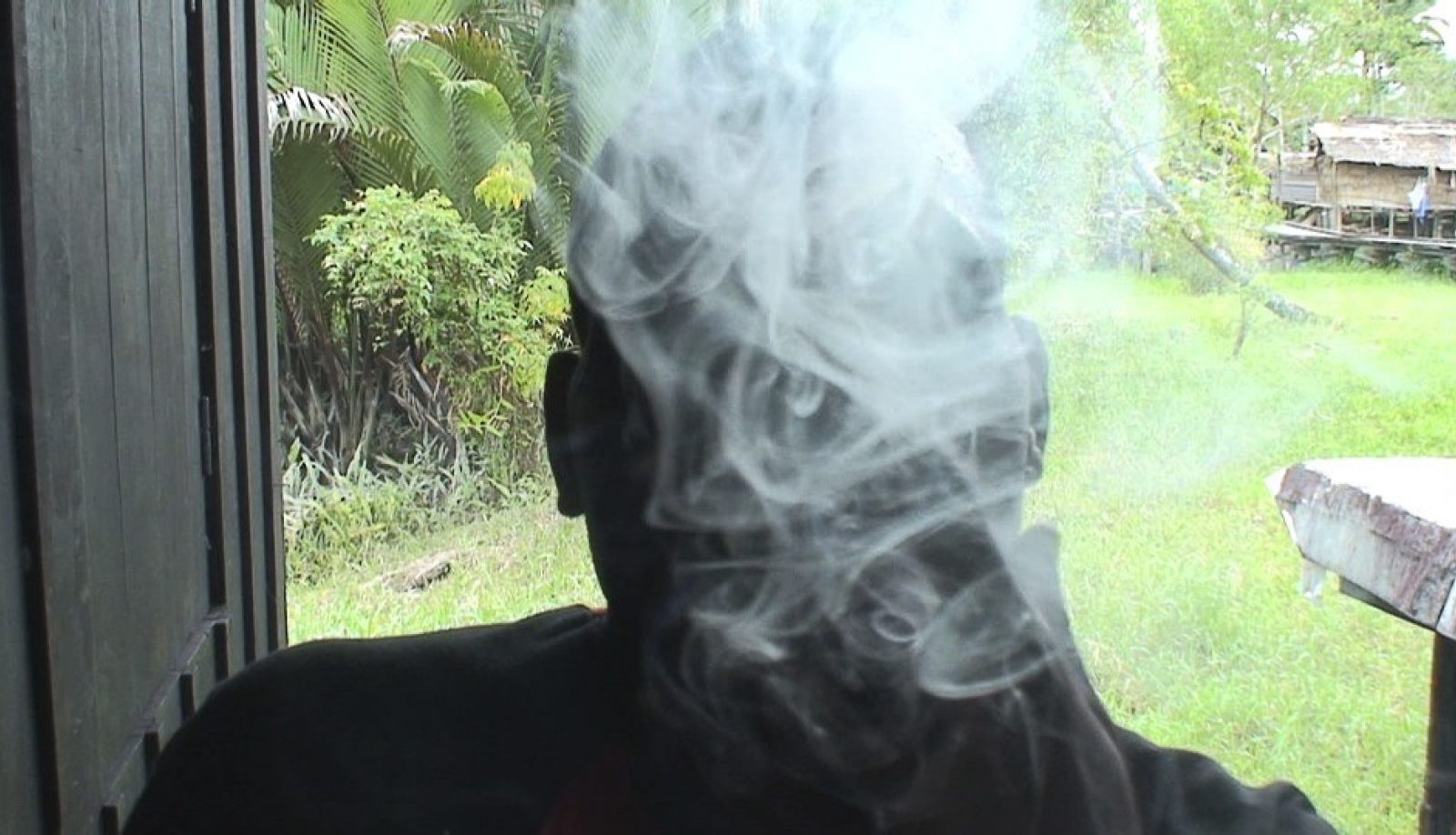 argos tv brings new and old works from the soɓɹɐ collection to your personal screen. Each first Thursday of the month, a film will be made available on our website, up for a month, entirely free of charge.

The selected film gets simultaneously shown on a window display at Koopliedenstraat 62 Rue des Commerçants (next to the rile* entrance).

Fancy some more? Don't hesitate to browse our entire catalogue in our media annex(e).
Jan Dietvorst & Roy Villevoy, And the trumpet shall sound (2008)
People shape their lives in a hybrid setting; a large settlement surrounded by a merciless tropical landscape. The arrival of outsiders gives a new impulse to their expectations of a better world. However the newcomers also have their own, sometimes conflicting ambitions and ideas. The longing for material wealth takes on a magical and mythical dimension in these circumstances.