02.06.23—06.07.23
— 12:00—12:00
Location: online
argos tv52: Maxime Jean-Baptiste
screening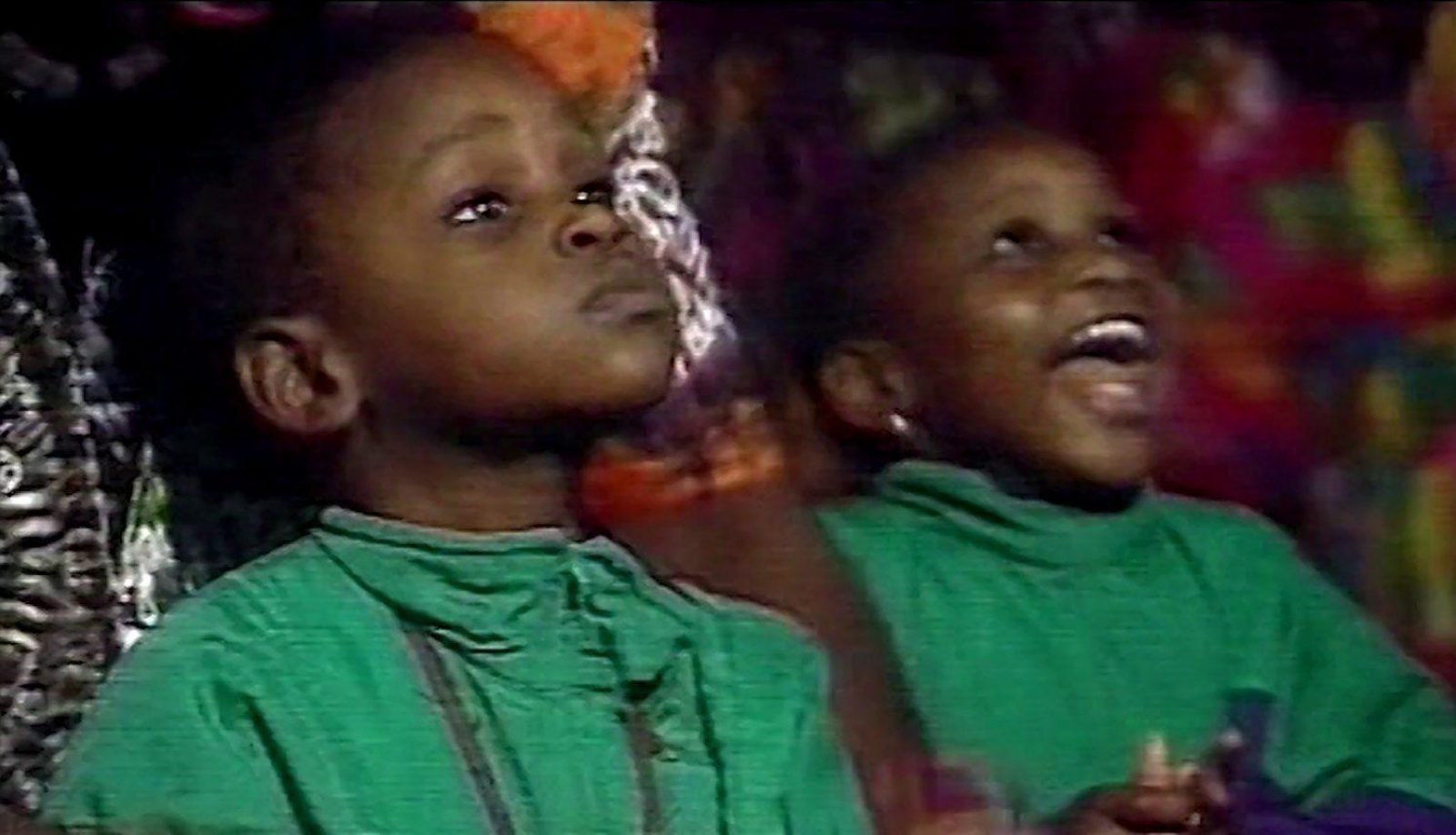 argos tv brings new and old works from the soɓɹɐ collection to your personal screen. Each first Thursday of the month, a film will be made available on our website, up for a month, entirely free of charge.

The selected film gets simultaneously shown on a window display at Koopliedenstraat 62 Rue des Commerçants (next to the rile* entrance).

Fancy some more? Don't hesitate to browse our entire catalogue in our media annex(e).
Maxime Jean-Baptiste, Moune Ô (2022)



"I close my eyes. The crowd forces me to smile, breaks my body, and that's the end."

By presenting the festive events which accompanied the premiere of the film Jean Galmot, aventurier (1990) by Alain Maline, in which the filmmaker's father played a role, the images of Moune Ô reveal the survival of the colonial inheritance within a western collective unconscious. From little gestures of daily life, the resistance toward oppression comes in its own rhythm.