03.03.22—14.04.22
Location: argos website
ARGOS TV37: Ralfs Farben
screening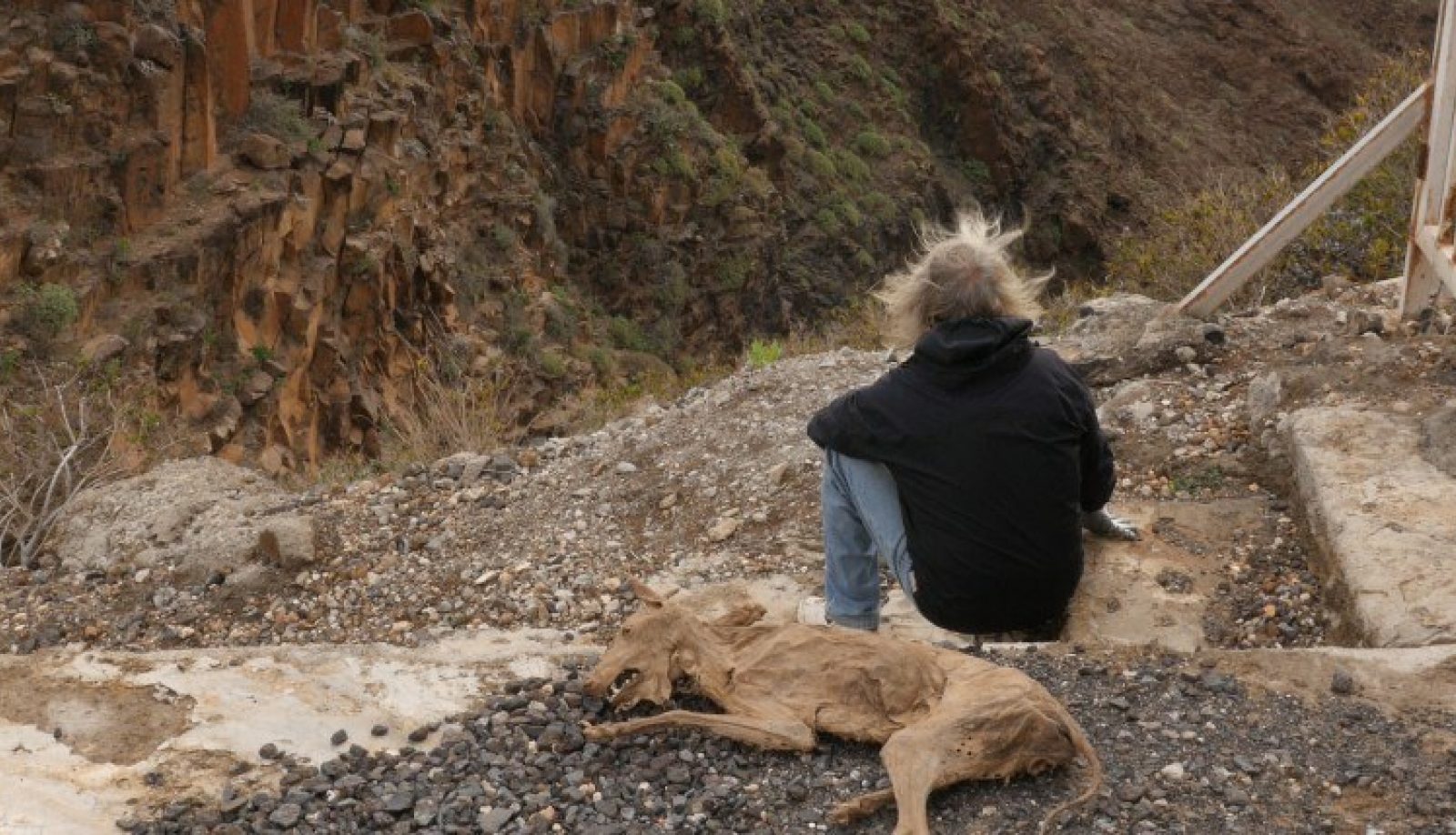 argos tv brings new and old works from the soɓɹɐ collection to your personal screen. Each first Thursday of the month, a film will be made available on our website, up for a month, entirely free of charge.

The selected film gets simultaneously shown on a window display at Koopliedenstraat 62 Rue des Commerçants (next to the rile* entrance).

Lukas Marxt, Ralfs Farben (2019)
"We can't use the same light, we have to use completely new keys with completely new light and even these can be found to a limited extent," says Ralf at one point. The schizophrenic man's words accompany much of this experimental portrait by Lukas Marxt, layered over footage of Lanzarote where the protagonist lives in seclusion.
Documentary? Science-fiction? Mindfuck? It is hard to describe what one sees and hears. In this film, language, writing, pictures, and music are both understated and exuberant, emptied and too full to generate meaning in the conventional sense. (Alejandro Bachmann)