26.06.20—03.07.20
— 09:00—09:00
Location: ARGOS website
ARGOS TV15: Roy Villevoye
screening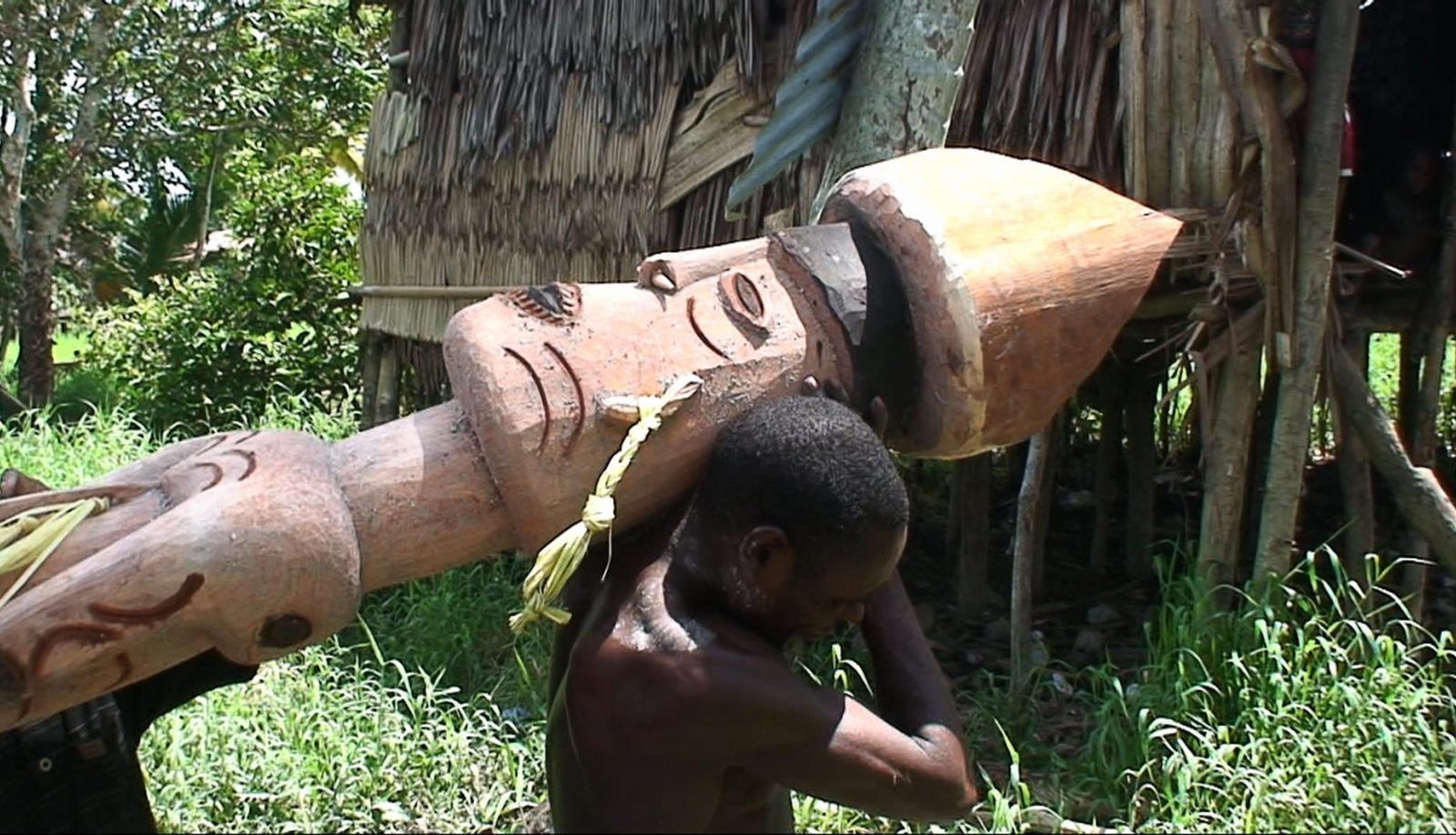 ARGOS TV brings new and old works from the ARGOS collection to your personal computer, tablet, or smartphone. Each Friday, a film will be made available on our website, up for a week, entirely free of charge.

Roy Villevoye, Voice-Over (2014)
Set in the Asmat region in the Indonesian part of New Guinea, Voice-Over overlays the construction of a traditional wooden sculpture with a phone call about a sales deal gone wrong. The death of Roy Villevoye's Papuan friend Omoma is the reason for the creation of the sculpture, a ritual that also functions as a memorial ceremony. In the phone call with a gallery owner, reference is also made to a sculpture, in this case an art piece and (expensive) commodity. The result is a painful confrontation between two worlds with "the sculpture" as the transgressive symbol of life, death, and legacy on the one hand, and the art market on the other.