08.03.21—09.03.21
— 00:00—00:00
Location: ARGOS website
ARGOS TV for International Women's Day: Meggy Rustamova
screening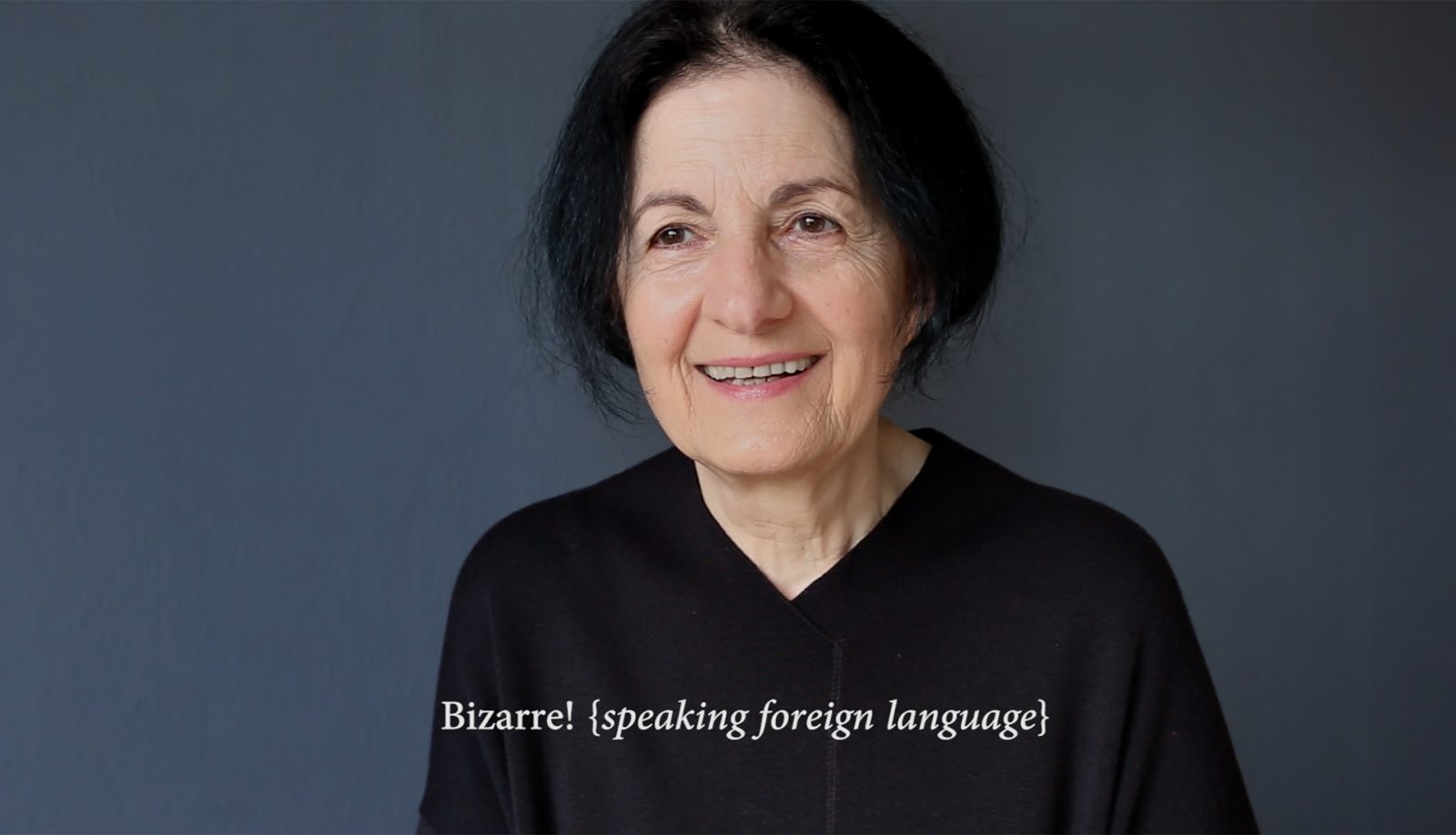 To celebrate International Women's Day and all of the female artists in our collection, we present a recent film by Belgium-based artist Meggy Rustamova. The film is made available on our website for one day.
Meggy Rustamova, Babel (2019)
The video begins with a still frame of an elderly woman – serious and pensive. She tries with difficulty to recall a few words of a language which is familiar to her ears, her native language: Assyrian. Like the mythical city of Babel, this neo-Aramaic language was born in former Mesopotamia (present-day Iraq). Simple words (numbers, days, expressions, …) come back to her from when she was very young, and little by little she recalls memories of Juliette Rustamova, who we later understand to be the artist's mother. The subject of the film, which initially concentrates on the loss of memory related to old age, gradually shifts to focus on memories: moments of a shared childhood, moments of joy and pride linked to a language which is passed on intuitively from mother to daughter.

Like other Aramaic languages, Assyrian is in danger of disappearance despite the existence of a number of Christians in Syria, Iran and Iraq who still speak the language, and who have also migrated to Armenia and even Georgia, which is the artist's homeland. Language is the specific link between these religious communities and is as much individual as collective heritage, hence the importance of the transmission and translation of disappearing, minority languages. Just like all lives that pass, this film emphasises the irretrievable loss of forgotten wealth and family/ancestral history that we must preserve.