24.11.20—01.12.20
— 00:00—00:00
Location: ARGOS website
A River Waits Reply: Pooja Gurung & Bibhusan Basnet
screening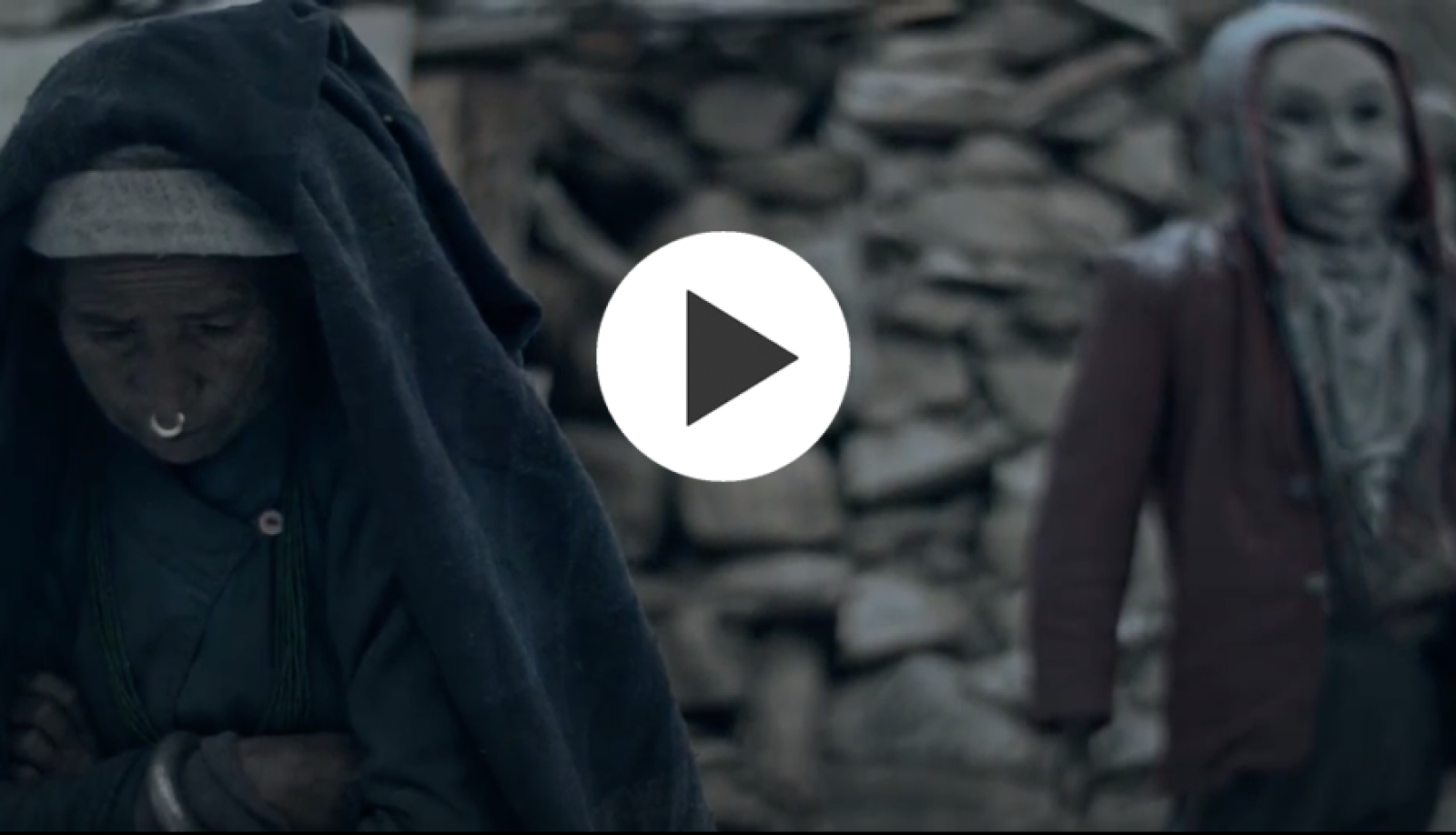 Pooja Gurung & Bibhusan Basnet, DADYAA: The Woodpeckers of Rotha (2016):
Selected by Para Site:
"The story begins with an old couple, Atimaley and Devi, who live in a village in Jumla, in the highlands of Western Nepal. With the unannounced departure of a close friend, the only other person living in the village, they face the dilemma of staying and keeping the memories alive or leaving the village for good. The film is inspired by several stories. Jumla is known for its tradition of ceremonial wooden masks, as well as for protective wooden effigies, known as 'dadyaa', which are made as offerings to local deities but sometimes as memories of ancestors.

In recent years, numerous effigies made by a local sculptor have appeared around Jumla, on bridges, rooftops, ladders, and throughout the forest. Nepal is also heavily plagued by both internal and external migration, with many of its villages desolated and abandoned by young people. But the film is not meant to be an ethnographic survey, and as such it is also inspired by the story of a Japanese woman who made dolls to fill up her village as people died or left for the city, a major phenomenon in Japan as well."
Bibhusan Basnet (b.1987, Lalitpur) lives and works in Kathmandu. Pooja Gurung (b.1983, Darjeeling) lives and works in Kathmandu.
A River Waits Reply:

A screening series developed in partnership between seven international arts organizations, A River Waits Reply presents moving-image works from around the world as a poetic reply to this unprecedented year. It is a year that has invited new modes of exchange at a distance, and a long overdue reckoning with deep social and political inequity that calls for new forms of solidarity.

All seven institutions will simultaneously host each video on their websites for the duration of one week, with the series as a whole extending over seven weeks. Each work has been selected by a partner organisation as a response to the videos that preceded it, producing a cascading sequence and a winding river of thought, interpreted through the aesthetic and social values of their respective cultural context.
Collaborators:
Argos, Brussels
Gasworks, London
Kadist, San Francisco & Paris
MOCA Toronto
Museo Tamayo, Mexico City
Para Site, Hong Kong
Pivô, São Paulo
The title of the series is borrowed from a poem by Emily Dickinson.