30.03.20—31.05.20
Location:
VRT NU
A few classics by Jef Cornelis
screening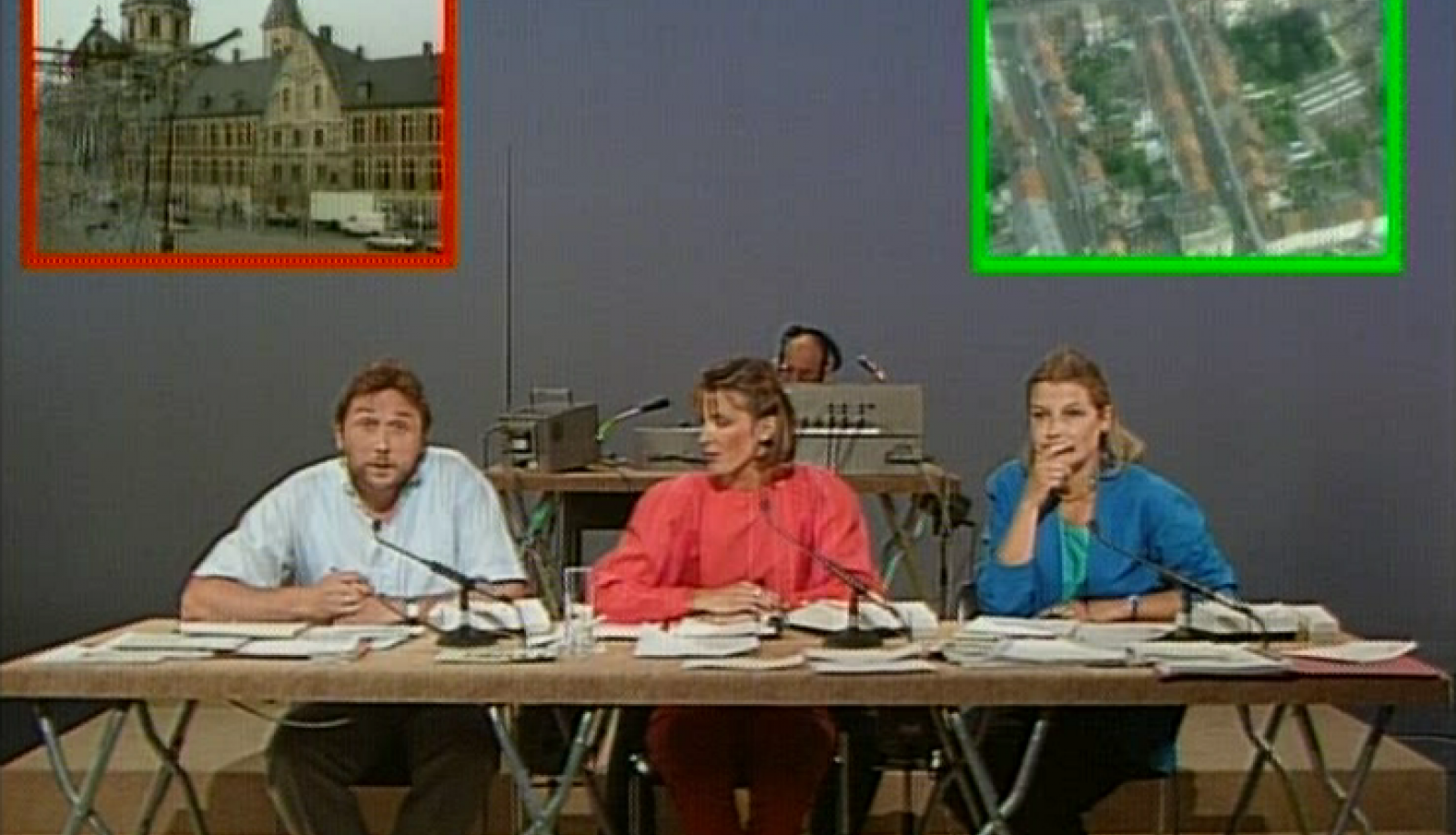 ARGOS joins forces with VRT, the public broadcaster of the Flemish Community, to offer a selection of the internationally acclaimed documentaries of former VRT director Jef Cornelis through VRT NU.
Jef Cornelis was active at the public service broadcaster from 1964 to 1998 and left an impressive oeuvre of films and programmes on contemporary art. He was a great advocate of contemporary visual art and used the medium of television – then the mass medium par excellence – to talk about art. In doing so, television did not merely depict art, but actively took in a position as a participant in the conversation. This resulted in unique portraits, discussions, insights, as well as singular works of art. Cornelis defied classification and fully explored the possibilities and obstacles of the television screen in domestic space.
Niels Van Tomme, director ARGOS: "The work of Jef Cornelis remains an important touchstone of how the audiovisual medium can be handled critically and independently. The fact that this happened throughout a decades-long career in the context of public broadcasting remains impressive. His oeuvre contains a wealth of essential cultural contributions that in recent years have gained international recognition through ARGOS' distribution activities, most recently in a retrospective exhibition in London. It therefore makes me happy to be able to now present the work of Jef Cornelis again to a wider audience through this collaboration."
Tinka Claeys, coordinator culture x innovation VRT: "Personally, I am very much looking forward to the critical reportage on 'Documenta 5' by Jef Cornelis – I wasn't even born then, but Documenta 5 was (art)historically invaluable. I'm also very curious about Cornelis' 'De langste dag'. Slow TV in times of corona!"
The programme:
De straat (1972) What if the street were to be seen not as a mere node of traffic, but as an expression of society itself?
Documenta 5 (1972) Cornelis portrayed Documenta 5, organised in Kassel (Germany) in 1972. A first 'spectacle exhibition', so to speak, with work by Marcel Broodthaers, Gerhard Richter, Ed Ruscha and others.
Rijksweg N1 (1978) After this motorway was constructed in the 1970s, Rijksweg N1 (Antwerp - Brussels) was abandoned. An analysis of the fateful urbanisation of Flanders.
OMA: Rem Koolhaas (1985) An interview with architect Rem Koolhaas about his office OMA (Office for Metropolitan Architecture).
De langste dag (1986) The originally more than six-hour broadcast De Langste Dag is dedicated to Initiatief '86 and Chambres d'Amis in Ghent. VRT NU presents the ready-for-broadcast version in which interruptions and the like were removed from the editing.
3 X kunstonderwijs (1987) Jef Cornelis and his team visited four Flemish art institutes and spent three days with three artists, three theorists, three art dealers and three curators. Chris Dercon acted as guide.
Landschap van kerken (1989) Churches such as the Blood Chapel in Bruges, St. Carolus Borromeus, Scherpenheuvel, and the abbey church of Vlierbeek are presented in all their purity.