21.05.14—25.05.14
11:00—18:00
Location: ARGOS vzw , ARGOS vzw
Onstage
screening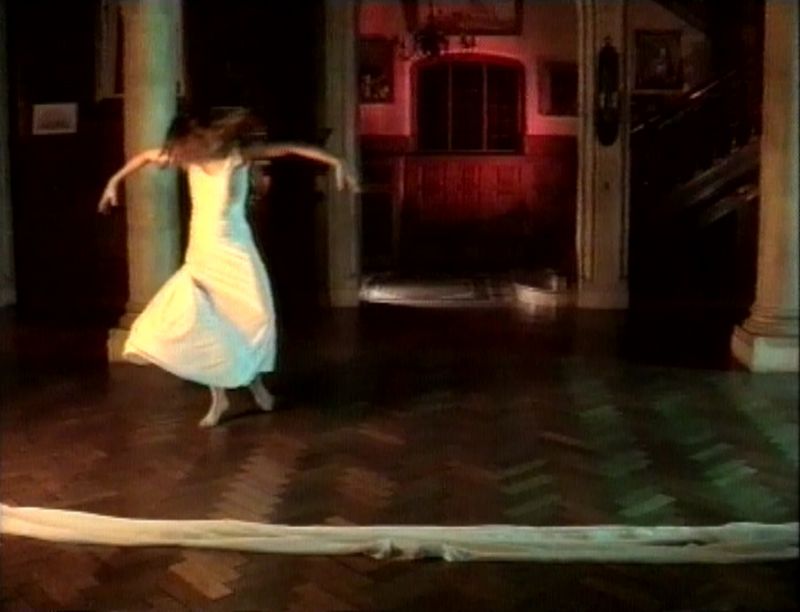 When dance and camera movements merge into an uncut film or an edited video, the result challenges existing notions of choreography, spectatorship, the dancing body and film/video as a context for dance. In Dom svobode, a group of seven performers dances amidst a rock formation, in public spaces, at industrial sites and in the theatre, but they are also depicted during the meetings and the organizational steps required to produce a performance. On the contrary, Jacques-Louis Nyst and Anne-Mie Van Kerckhoven concentrate into two solos that lead to opposite results: starting from David Lynch's The Elephant Man, in the dramatic White Lady Nyst flirts with the border of kitsch while Victoria is a direct and intimate video-interpretation of the choreography by Marc Vanrunxt. Furthermore, two works highlight the creation of the choreographer and dancer Anne Theresa de Keersmaeker, but they also have in common compositions by Steve Reich. On the one hand, Violin Fase by Eric Pauwels is an investigation of the essence of direct cinema and explores the boundaries of physical exhaustion of both artists, the dancer and the filmmaker. On the other hand, Thierry De Mey filmed twenty years after its first performance Fase. The film rigorously explores and reinforces the seminal choreography. In this respect, Onstage results into a dialectic between the two disciplines and establishes a dialogue where the dancers explore the boundaries of the 'stage' and the human bodies.
Schedule
The program is screened at 11:20, 13:40, 16:00
Thierry De Mey – Fase
2002, 57', colour, sound.
Anne-Mie Van Kerckhoven - Victoria
1989, 9', colour, sound.
Eric Pauwels - Violin Fase
1986, 11'44'', colour, sound.
Jacques-Louis Nyst - White lady
1994, 9'31'', colour, sound.
Sašo Podgoršek - Dom svobode
2000, 30', colour, sound.
Location:
Argos
Werfstraat 13 rue du Chantier
1000 Brussels
info@argosarts.org
+32 2 229 00 03

Opening hours:
Wednesday to Sunday, 11:00 to 18:00
The program is screened at 11:20, 13:40, 16:00

Entrance Fee:
5 / 3 euros