AV STUDIO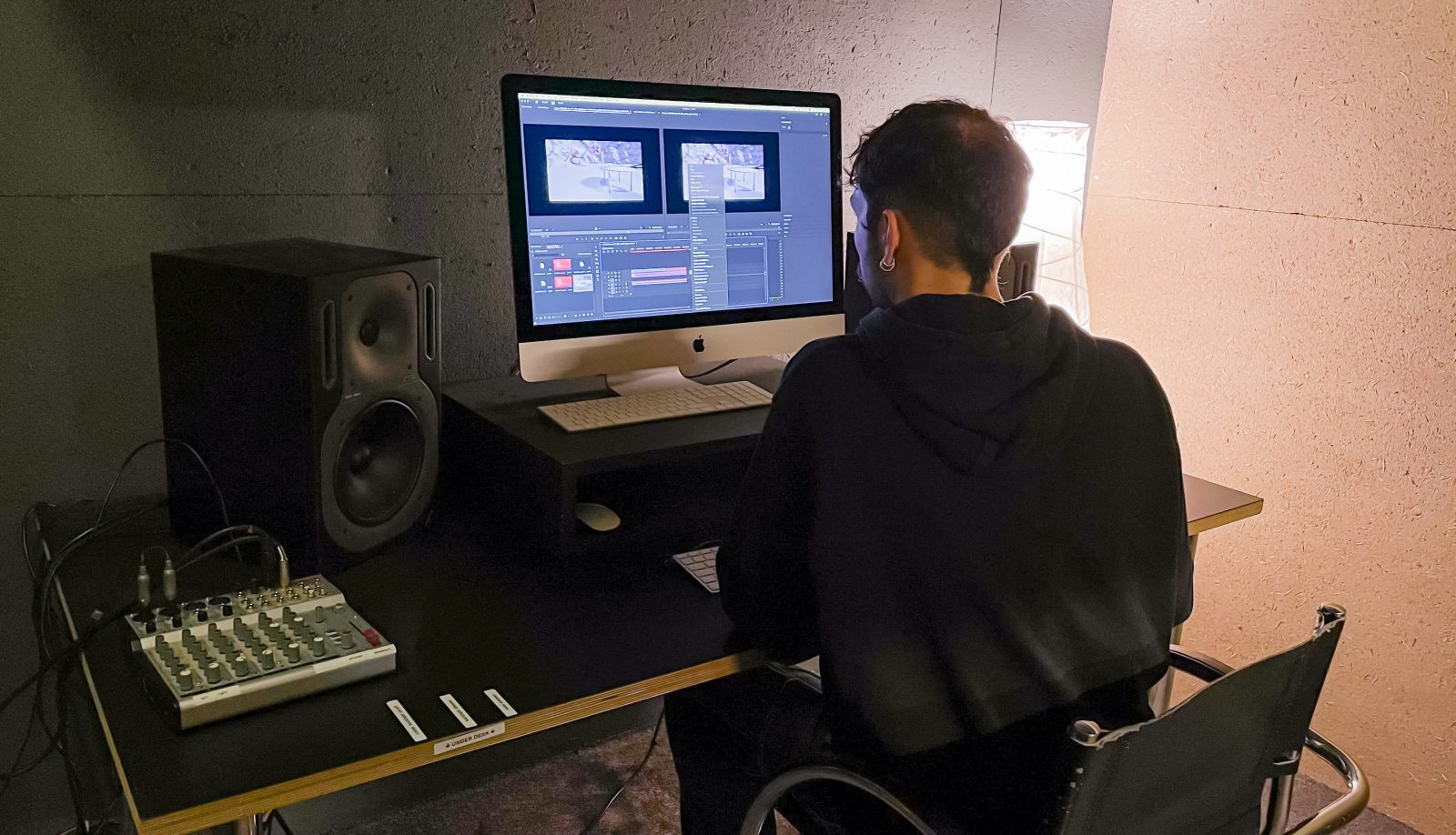 As of October 2022, 𝓪𝓻𝓰𝓸𝓼 has a state of the arts audiovisual studio available for rent. It is a ventilated sound-tight box of approximately 8m2.

hardware available
Apple iMac Pro 27" 2020
5K display
64GB RAM
16GB Graphic Memory
Intel i9 10-core processor (3.6GHz/core)
Behringer Truth B2031 Studio Monitors
Phonic AM440 Mixer
software available

Adobe Creative Cloud
Premiere Pro, After Effects, Media Encoder, Premiere Rush, Audition, Photoshop, Illustrator, Animate, InDesign
Final Cut Pro
various open source software installed
Blender, Audacity, OBS Studio
note
In order to use our editing suite, you must bring your own hard disk for file storage. All files saved on our computers will be deleted without question.

If you are an artist interested in renting our studio, please contact us to discuss specific rental fees by emailing Jenthe at jenthe@argosarts.org. A minimum fee of 50 euros will be charged for maintenance. Bookings must be made in a timely manner and are contingent on availability.

opening hours
Monday to Friday, 10:30 to 17:00