argos library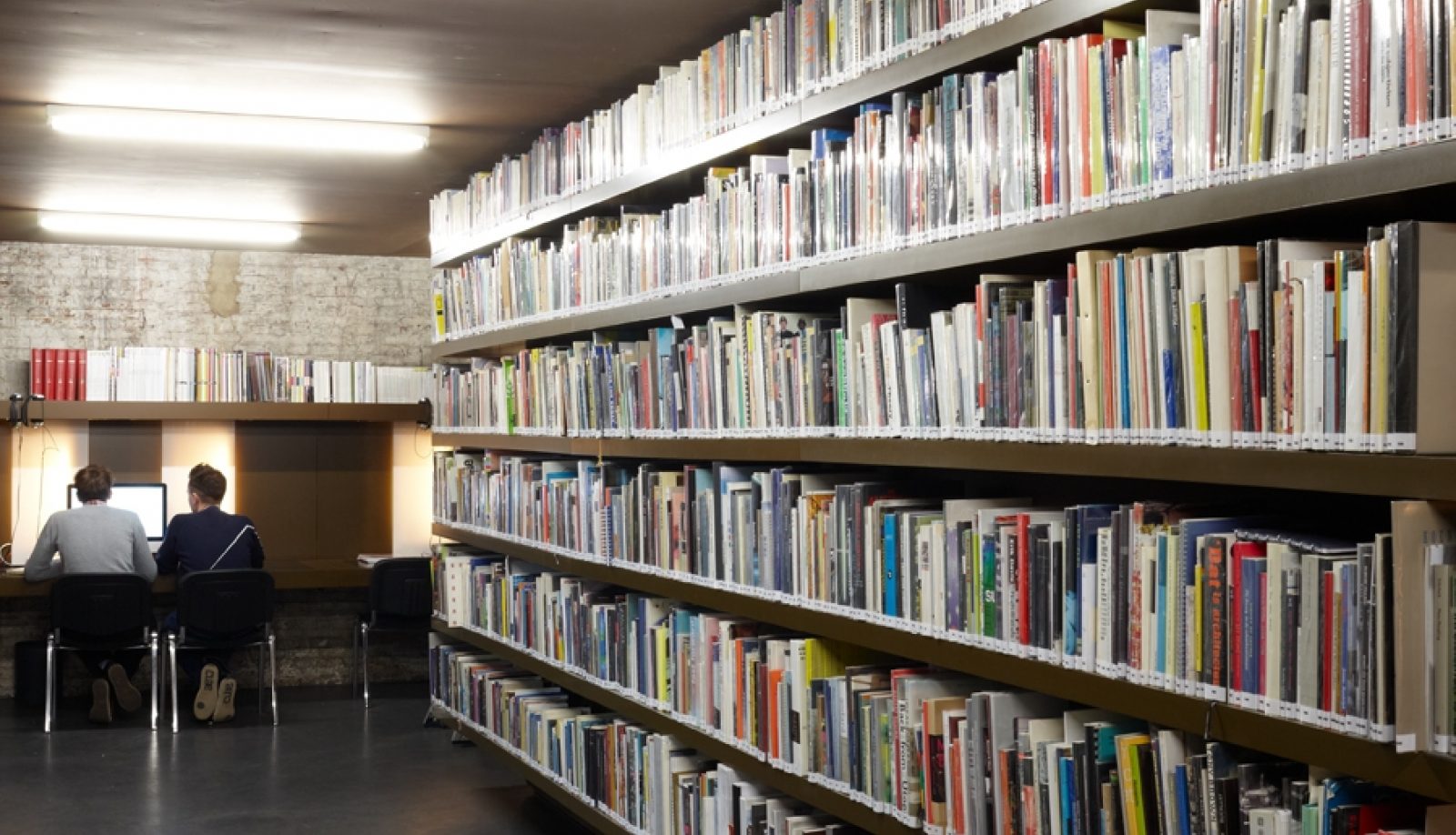 Due to necessary renovation works, our library is currently closed to the public. We've made a computer available in our media annex(e) to consult our collection of audiovisuals works. You're welcome to use it during our opening hours.
At the moment, we're examining future possibilities for the library. Keep an eye on our website and newsletter for updates.
We offer professional advice to help with your research endeavours. In order to accommodate this, please specify your request as detailed as possible.
Entry to the argos library is free.
To visit our exhibitions, go here for admission prices.
Our library is an ideal working environment to become acquainted with, or to further study the rich world of audiovisual arts and culture. In the library you can consult and/or view:
The 5000+ artist films and videos from our collection
More than 4000 publications on audiovisual arts and culture:
Artist monographs, exhibition catalogues, and artist books: special focus on artists from our collection, but also on key figures and exhibitions in the field of audiovisual arts
Theoretical volumes and essays reflecting on audiovisual culture from a wide range of critical perspectives
About 700 festival catalogues
About 20 subscriptions to art magazines about the visual arts, cinema, contemporary music, etc.
You can browse our online library catalogue here.
Our library materials can be consulted onsite only. We unfortunately cannot lend the books or documents in our collection but cheer the ecologically responsible taking of photocopies.
Open from Monday to Friday
from 10:00-17:00*.
* Access by appointment only. Please contact us by sending en e-mail to library@argosarts.org or call +32 2 229 00 03
During the weekend, our library is closed*.
*When there is an exhibition on view, you can visit the media annex(e) in our lobby area (12:00-19:00). Please check our programme section first!