Chanson, lied, song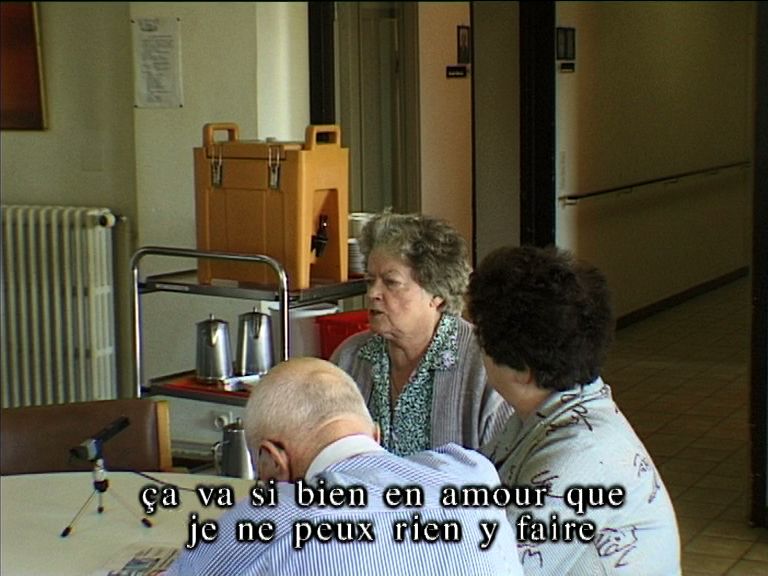 Artist(s)
Year
2003
Duration
00:04:00
Original format
miniDV
Color
col.
Color system
PAL
Languages
Spoken: Dutch; Flemish
Subtitles: English UK , French , Dutch; Flemish
Availability
Distribution
Collection
The video shows an old lady in a home for the elderly. She sings the story of her own life, in improvised, rhyming phrases. Echoes from another age, language mosaics from an animated past receive an anachronous echo through added electronic sound collages, as a collision of time, memory and sound. The music is by Ederen Tatio / Stefaan Vinckevleugel.