19.04.22—02.05.22
— 02:00—23:00
Location: Brugge
Videofestival: How to be collective?
event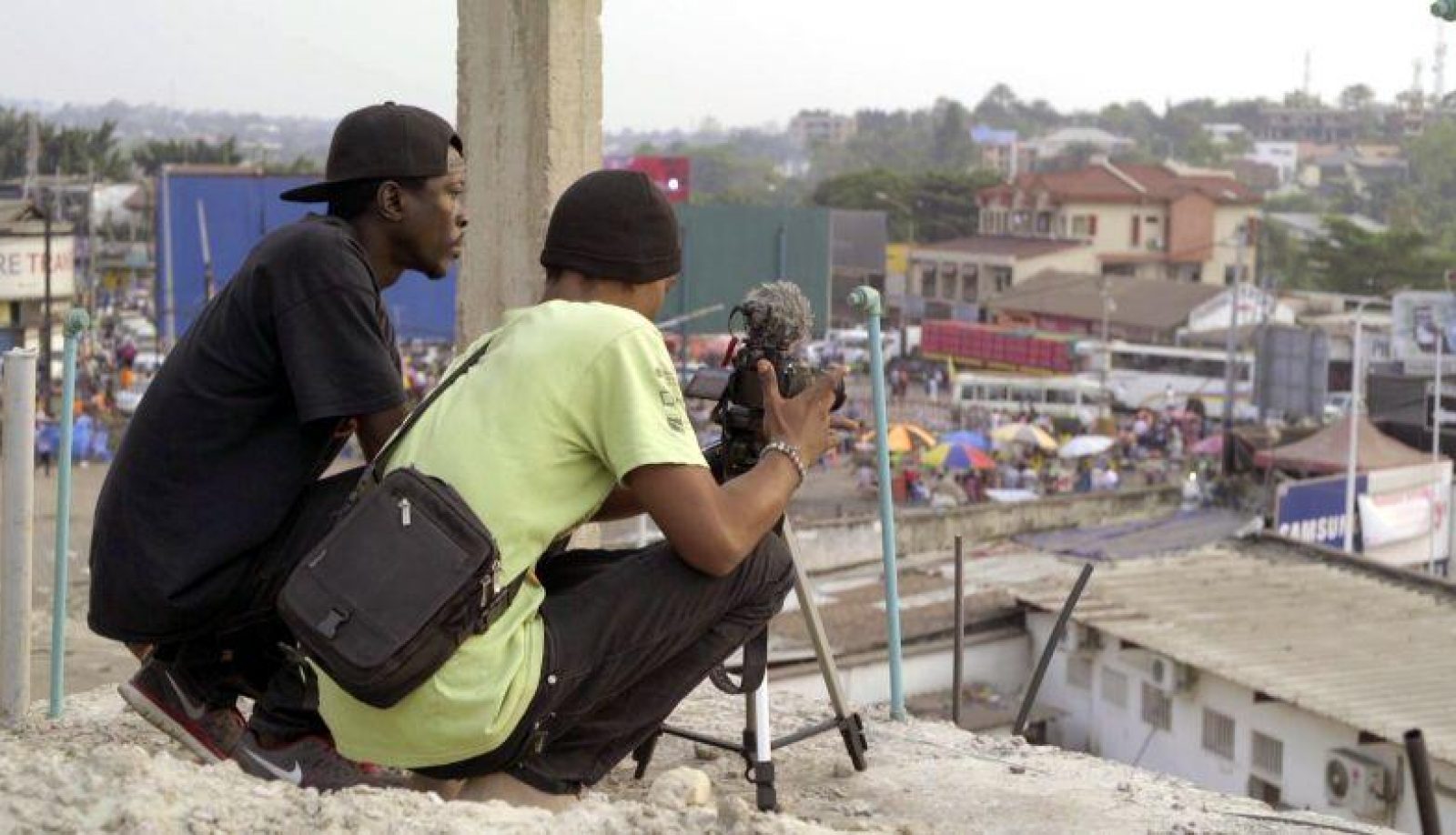 ARGOS, Collectif Faire-part and Subversive Film have put together a programme for the Mind the Artist festival in Bruges. The power of the collective will be the central topic throughout the weekend. How does one derive energy, courage and hope from togetherness, both as a human being and as an artist? Thoughts and ideas on collective film practices are exchanged underneath the oak rafters in the medieval attic of the Saint John's Hospital through selected films and complementary talks.


24/09 - 14:00 > 23:00
curated by Collectif Faire-part (more info)
Collectif Faire-part is an ensemble of Belgian & Congolese filmmakers, who want to tell new stories about Kinshasa, about Brussels, and about the many relations between both. Personal exchanges within the collective informed their selection: three films that shed light on the practical and emotional reality of people who are forced to leave their homes to settle elsewhere.

25/09 - 14:00 > 23:00
curated by Subversive Film (more info)
Subversive Film, formed in 2011 and based in Ramallah and Brussels, is a cinema research and production collective that aims to cast new light upon historic works related to Palestine and the region, to support film preservation, and to investigate archival practices and effects in these gestures of redistribution. Their selection of films takes the research on collective filmmaking beyond authorship.
26/09 - 14:00 > 23:00
curated by Argos (more info)

Argos devised a programme from its own collection, with filmmakers exploring the notion of collectivity from an individual point of view. Filmmaker Maxime Jean-Baptiste and curator Sofia Dati will be joining us in Bruges to discuss experimental cinema with a decolonial lens, drawing on the output of their Black Archive programme which takes place at Beursschouwburg on 20 - 23 September.


This program is organised in collaboration with MOOOV.